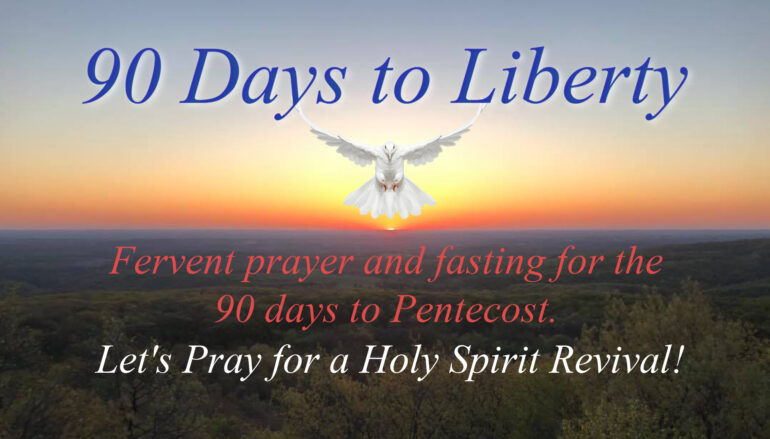 Day 1 – 90 Days to Liberty
My Morning Prayer Sampler
For me, it starts by clearing the cobwebs. I jump out of bed and I am into the shower, get dressed and pour myself a nice cup of coffee. I want get up at a time when I don't feel rushed to meet my daily duties. Mornings (after a shower and my first few sips of coffee) are quality time for me. It's uninterrupted time with just me and my loving God. After a few minutes of quiet time, I begin my prayer.
5:20am – Morning Offering (30 seconds)
5:21am – Spiritual Reading: "Freedom from Fear" (below) by Fr. Bill Peckman (4 minutes)
5:25am – Mental Prayer. Using my Peace Through Strength Journal, as I sip my coffee, I pray the Preparatory Prayer found in the journal as I spend the first few minutes speaking to God. This can include what or who you are praying for today. I write this in my journal. Then I just sit quietly, allowing today's spiritual reading to resonate in my heart, while I listen for anything God wants to speak to my heart, which I can write in my journal. Then I pray the Closing Prayer found in my journal. (15 minutes)
5:40am – Pray the Rosary. During these 90 Days I am so looking forward to the peaceful offering of the rosary by Doug Barry in the video below. (19 minutes)
6:00am – Pray the Angelus (1 minute)
Then I spend some time reflecting on today's readings for Mass, and I am off for a brisk walk with my dog, Gracie (still reflecting on today's readings). Then, it's time to head to Mass.
There you have it, like Jesus spending 40 days in prayer in the desert, defeating the devil, we dedicate ourselves to just 40 minutes of prayer each morning, cultivating our love for our Lord and our Lady, filling the house of our soul with their love and God's grace, which brings peace. Now I am well-prepared to live my day for God, not for me.
Our Daily Prayer for Liberty and for a Holy Spirit Revival 
"Free us from every force of oppression, both internally and externally. Grant to our leaders the wisdom to protect and promote our liberties; by your grace may we have the courage to defend them, for ourselves and for all those who live in this blessed land. Heavenly Father, grant a Holy Spirit Revival in our land!" (Based on a prayer by the USCCB)
"Freedom from Fear" by Fr. Bill Peckman
In the Garden of Eden, the devil tempts Adam and Eve. He lies to them. His lie is effective because it taps into fear. The fear is simple: God does not want what is good for you. The devil sells a fear to Adam and Eve that God wishes them to be perpetually ignorant of good and evil (even though they already knew the good), and that they are missing out without that knowledge. Fear finds its roots in a disbelief in God's providence and care. God knows this and, in the Scriptures, He tells us repeatedly to not be afraid. Overcoming fear is trusting in God.
Fear rules our nation now. It used to be that the American Dream was the ability to act rightly and freely and set a course independent of one's socioeconomic status. In the last 100 years the American Dream transformed into accumulation of possessions and status. Now the American dream has turned into a nightmare of anarchy by which the dream is complete autonomy and self-determination independent of God, science, or reason. The fear comes from a belief that this life is all that there is, and we must create a reality conducive to our personal truth. Anyone who challenges this is to be feared and despised.
Fear rules within most churches now too. It has reduced the evangelical call of the Great Commission to a call for the comfortable and non-challenging. It has stilled our tongues on moral issues, gutted our catechesis, emptied our seminaries, and decimated the priesthood. Being Catholic has always carried a stigma in this country. With the scandals in the Church, fear of being accused of things one would never do is a strong deterrent to answering God's call. It was for me. When the purveyors of fear have raised their voices, we Catholics have allowed ours to be scared silent. A fearful person who will not stand up against the lies of a human being will never stand up to the lies perpetrated by the father of lies, the devil. We would do well to heed Jesus' rebuke of His apostles in Matthew 8:26, "Why are you fearful, ye of little faith?" He says this as they are being tossed on the sea by a strong storm.
It might be said that courage is the virtue that combats fear. It goes deeper. The real virtue to cultivate is the theological virtue of faith. To countermand the devil's use of fear (that God does not want what is good for us or will abandon us if we follow Him), we must develop faith.  Faith makes us able, and willing, to put our trust in His goodness and plan.
Because it is a theological virtue, the virtue only grows with the assistance of the grace of God. We will not be able to cultivate faith without the sacramental life of the Church. Even when circumstances prevent our participation in the sacramental life of the Church, the fervent desire to participate in the sacramental life of the Church allows that opening for God to flood us with the grace to grow our faith. Such desire has aided the imprisoned, the ill, and the exiled.
Faith must lead to conversion. If not, then the grace of God is squandered. We shall have to answer for this. Conversion is an outward and inward sign of the trust and faith we have in God. Conversion sets the devil on his heels. It calls out his lie. Faith will lead us to a place where we can stand out against the rising tide and fight against the diabolical. Dead men float downstream, weak men are pushed downstream, but strong men can walk against the current and move forward. Faith is the powertrain to give us such abilities. (From "Let Freedom Ring")
You can enlist in the United States Grace Force HERE (please recruit family and friends!)
Information on the United States Grace Force can be found HERE
We highly recommend ordering the book "Let Freedom Ring" authored by Fr. Bill Peckman, Fr. James Altman and Fr. Rick Heilman. This amazing book will be a great tool for easy access, highlighting and bookmarking as you traverse through the first 40-days of our 90 Days to Liberty journey with tens of thousands of other special forces prayer warriors!
You can order the book at RomanCatholicGear.com.
You may want to consider using the Hallow App for Lent: Hallow.com
GET YOUR PEACE THROUGH STRENGTH PRAYER JOURNAL …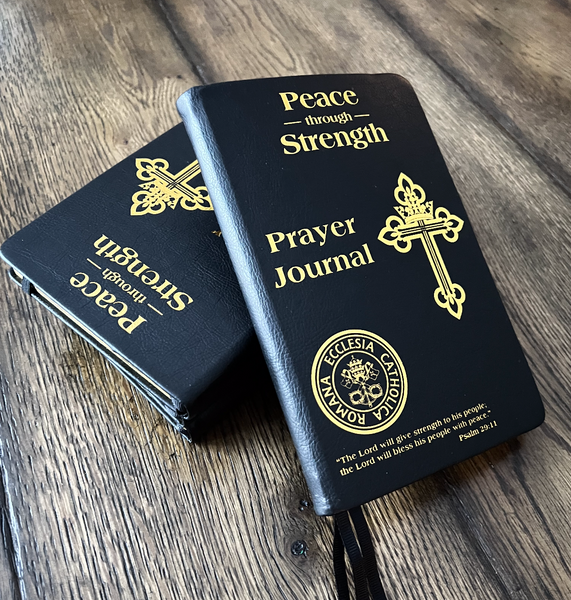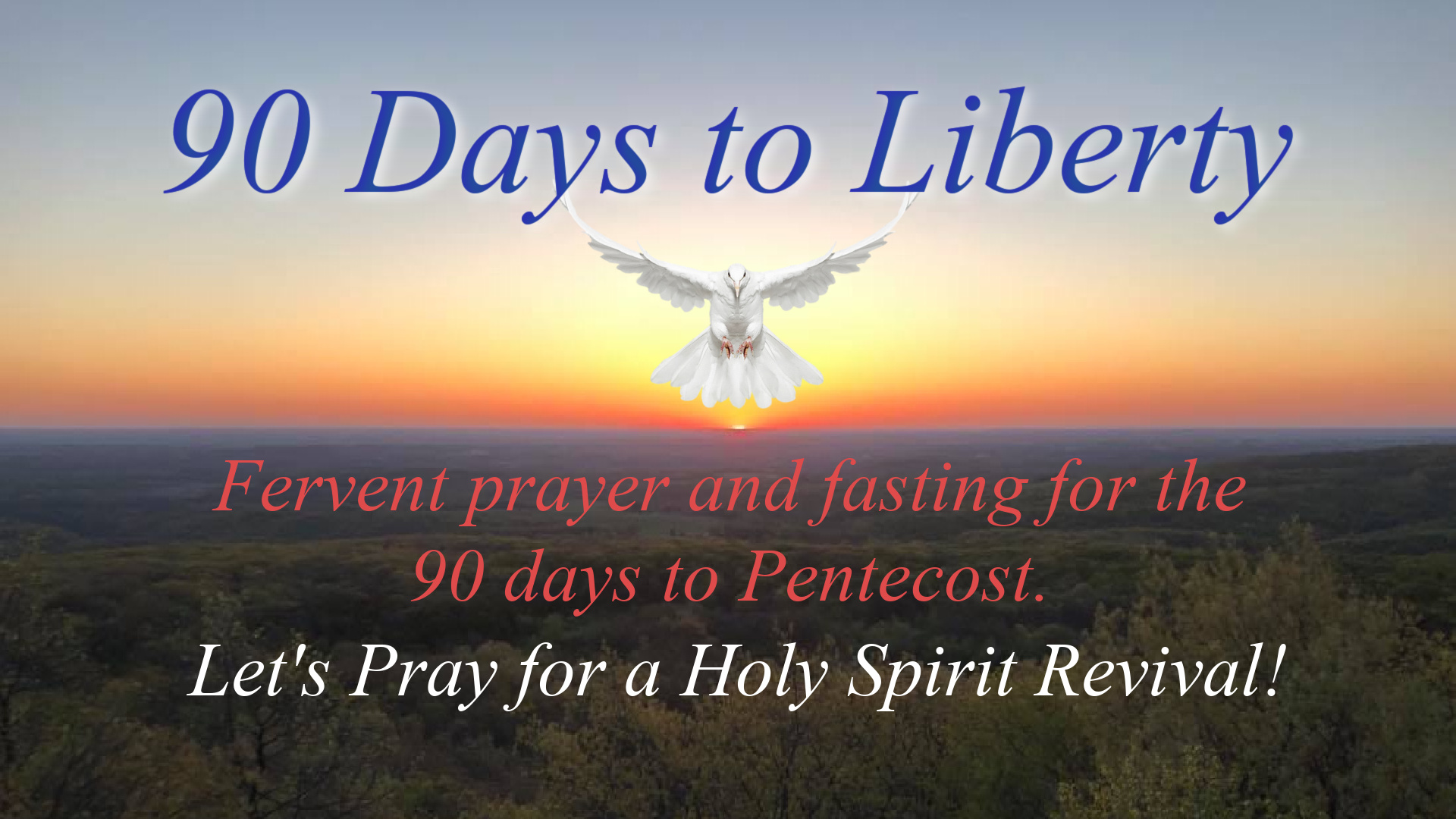 Related Articles
Read more from Announcements