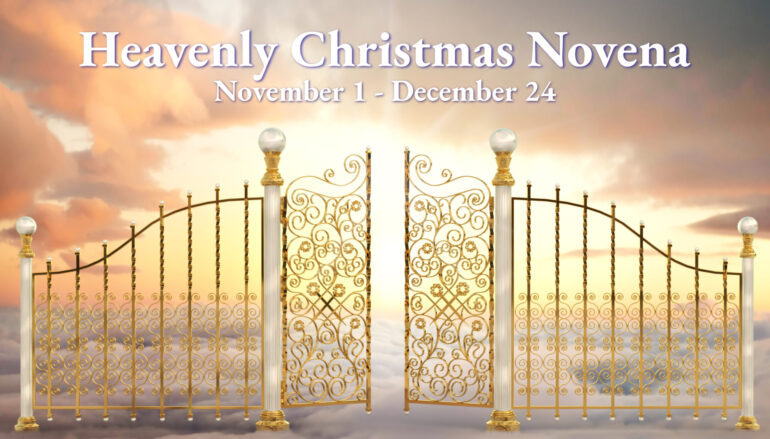 Day 25 – Heavenly Christmas Novena
DAY 25 – MARY, VESSEL OF HONOR, PRAY THAT WE RECEIVE THE FRUIT OF MODESTY!
SAINTS' WORDS
"The dress of the body should not discredit the good of the soul." -St. Cyprian
"The purpose of clothing is to keep warm in winter and to cover your nakedness, not to serve your vanity." -St. Cyril of Jerusalem
CHURCH MILITANT BOOT CAMP BEGINS MONDAY!
Monday (Nov. 28) begins the second half of our 54-day "Heavenly Christmas Novena." We spent the first half training to become proficient in uniting with the Communion of Saints (Church Militant, Church Suffering & Church Triumphant). We also trained to become the very best in rescuing fallen comrades. From the Warrior Ethos: "I will never leave a fallen comrade."
Now, Advent is upon us! It's time to give our very best in preparing for the coming of Our Lord! Advent is our "Catholic New Year." Let's make this our time to make a "resolution" to train to become the best version of ourselves that we can possibly be!
TODAY'S ASSIGNMENT
For your assignment today, in preparation for Monday's start to our Church Militant Boot Camp, I ask that you read pages 116-124 in your "Strength and Alliance Field Journal." Here you will begin to learn about the very best way to train, order and discipline yourself, both spiritually and physically, for becoming a five-star Warrior Saint.
Page 116 begins with the following …
St. John the Baptist knew his mission was not about himself but to prepare the way of the Lord. In the same way, we who are called to be warrior saints need to grow in our understanding that it is not about "me," it is about God and His mission of saving souls. Like it says in John 3:30, "He must increase, but I must decrease."
In the U.S. Army's Basic Combat Training, the first goal of the drill sergeants is to get everyone working and functioning as a team, so they can accomplish the goals set before them. This is why one of the first phases of the training includes shaving all heads. All recruits must wear the same uniform. Why? Because there can be no elitism and no stereotypes if they are to work together as a team and be a unified fighting force.
Real love — heroic love — is selfless; it is not egocentric, but absolutely self-emptying, as we identify in the supreme sacrifice of love in our crucified Lord and Savior, Jesus Christ. Similarly, the accounts of military bravery usually include a soldier's willingness to put himself in harm's way while he places the welfare of his comrades ahead of his own safety and security.
This is what St. Paul was getting at when he wrote: "I have been crucified with Christ; it is no longer I who live, but Christ who lives in me; and the life I now live in the flesh I live in the Son of God, Who loved me and gave Himself for me" (Galations 2:20). As Christians-in-training, we are forever looking for opportunities to empty ourselves in order to allow Christ to fill us.
(Continue reading to page 124 in your "Strength and Alliance Field Journal")
Give the Gift of Spiritual Strength This Year
Seen below are:
Strength & Alliance Field Journal
Peace Through Strength Prayer Journal
Combat Rosary
Spiritual Go Bag
Spiritual Ammo Can
Grace Force Weapons Case
You can find these and many other great gifts at RomanCatholicGear.com.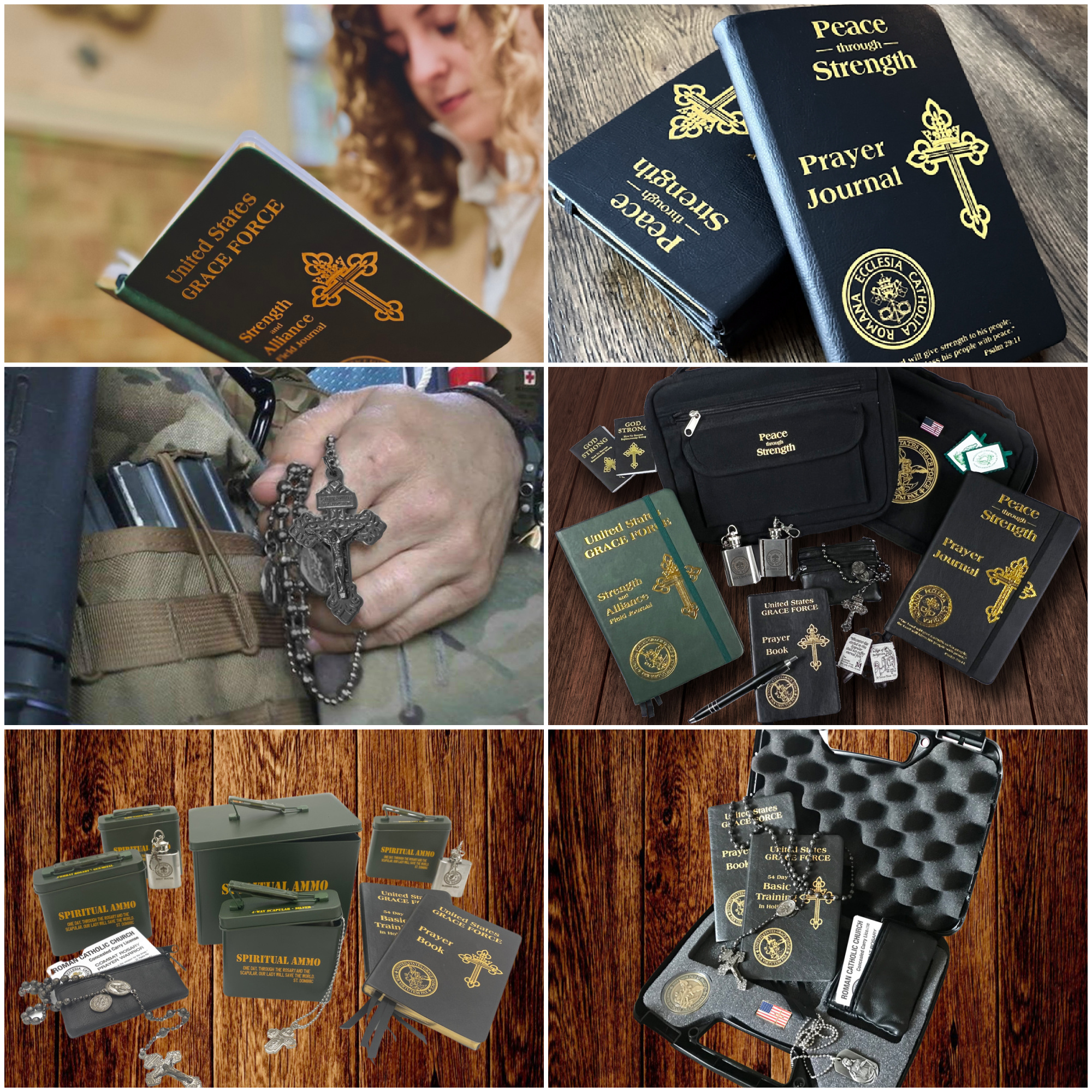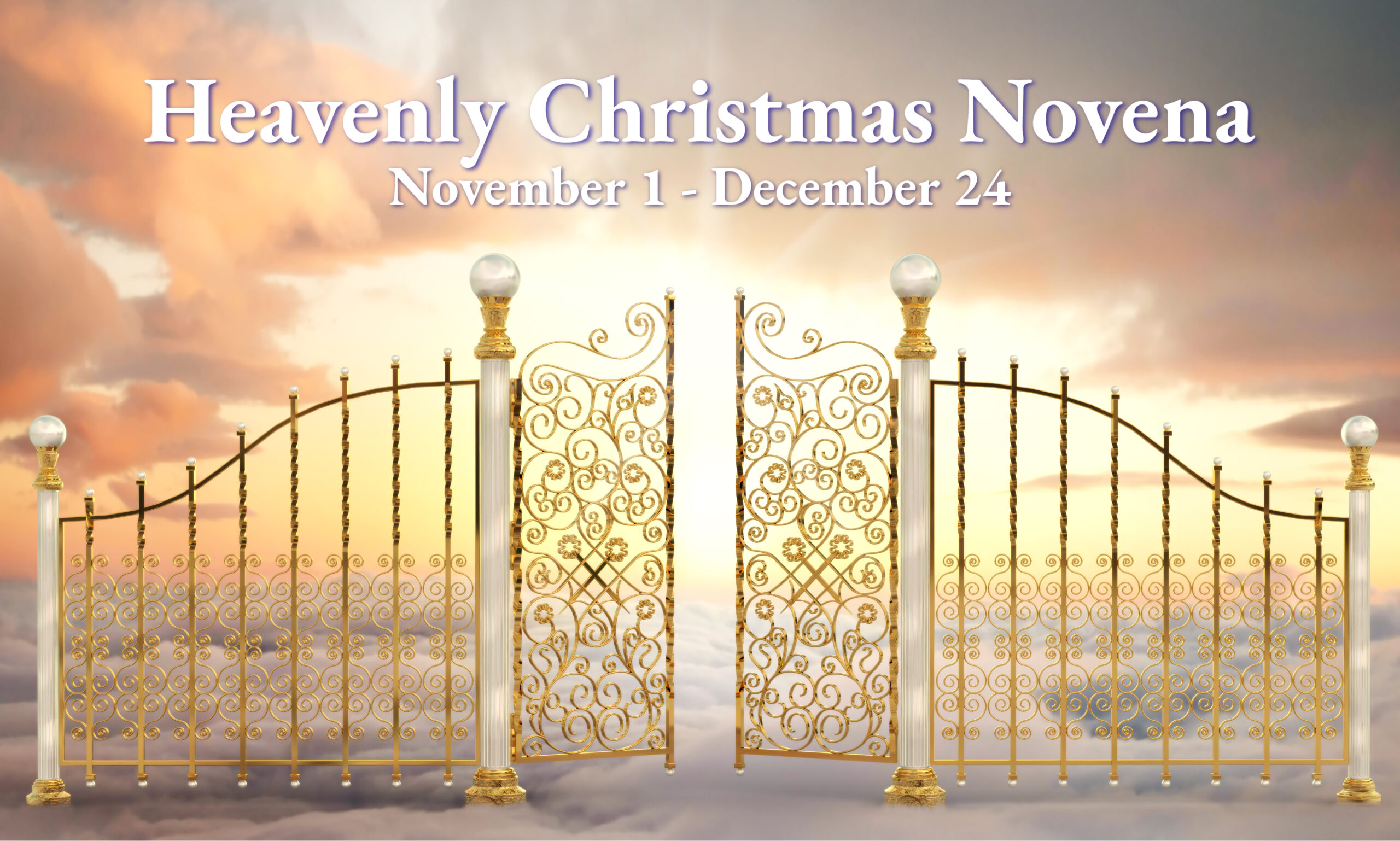 Related Articles
Read more from Latest Posts