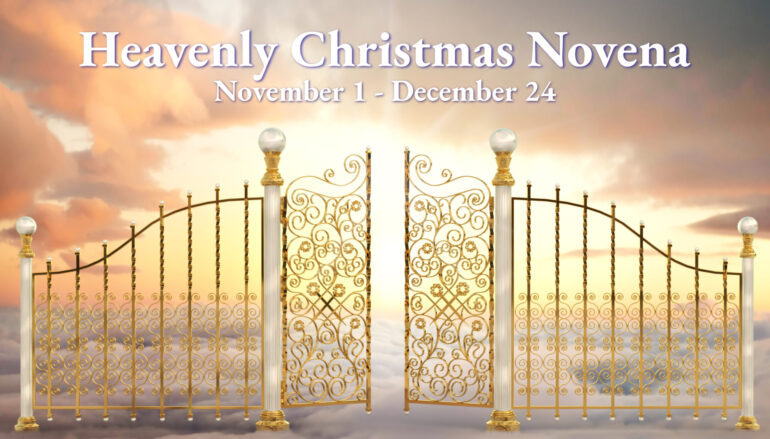 Day 47 – Heavenly Christmas Novena
DAY 47 – MARY, QUEEN OF THE MOST HOLY ROSARY, PRAY FOR US
CHURCH MILITANT BOOT CAMP
In the military, boot camp (or, basic training) trains soldiers for combat by instilling discipline and an unbreakable bond. When their training is complete, soldiers act more as a sacrificing, corporate body and less as self-concerned individuals. Here we will learn how to become diligent members of the Church Militant and how absolutely essential it is to move in concert with the Communion of Saints.
LET'S ROLL!!
Today, ask yourself …
Heart: Did I pray for others today? (Holy Soul in Purgatory, Soul in need)
Soul: Did I meet my "prayer-life plan" goals?
Mind: Did I spend some time with spiritual reading?  A recommended option for daily spiritual reading is the brief reflections I offer here daily (below) from my book, "Church Militant Field Manual: Special Forces Training for the Life in Christ."
Strength: Did I meet my daily health & fitness goals?
TODAY'S SPIRITUAL READING: BORN FOR COMBAT
Prophet: Bishop Robert Barron says, "A prophet is someone who speaks for God. Their task is to speak God's word, in season and out (whether that word is popular or not). It means you should be a reader of theology and spirituality that you might, as St. Peter put it, 'give a reason for the hope that is in you.' We're living in a time when religion is under attack. If someone challenged you, could you give a reason for the hope that is in you?"
For Pope Leo XIII, to be a prophet means we are "born for combat": "To recoil before an enemy, or to keep silence when from all sides such clamors are raised against truth, is the part of a man either devoid of character or who entertains doubt as to the truth of what he professes to believe. The only ones who win when Christians stay quiet" he says, "are the enemies of truth. The silence of Catholics is particularly disturbing because frequently a few bold words would have vanquished the false ideas." "Christians are," Leo continues, "born for combat." It is part of their nature to follow Christ by espousing unpopular ideas and by defending the truth at great cost to themselves.
The element of surprise often catches us off-guard when faced with an opportunity to defend the faith from attacks or share why our faith is so important to us. Those moments often come and go rather quickly. These can be seen as "teaching moments" as they teach us to be better prepared the next time it happens. This is why it is essential for us to make the necessary preparations by developing short but impactful statements or quotes that really leave, in a brief moment, a spiritual mark on the recipients. In the public relations world, these are called talking points or, as Pope Leo XIII called them, "a few bold words." A talking point in debate or discourse is a succinct statement designed to persuasively support one side taken on an issue. Such statements can either be free standing or created as retorts to the opposition's talking points. Yes, you should study theology and spirituality, but like arrows in your quiver, you must have these talking points prepared and memorized, ready to fire (Excerpt from Church Militant Field Manual).
ANNOUNCEMENT! CHARITY TO PROVIDE FREE COMBAT ROSARIES TO MILITARY, LAW ENFORCEMENT & FIRST RESPONDERS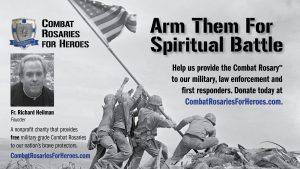 Combat Rosaries for Heroes Inc. will raise funds to provide a free Combat Rosary™ to as many of these heroes as possible. Father Heilman designed the Combat Rosary™ based on the 1916 pull-chain Rosary issued by the U.S. government during World War I. The Rosary is made of steel and features a gunmetal finish. The Combat Rosary™ is carried by the Pontifical Swiss Guard at the Vatican. Each donated Rosary will come with a protective leather zippered case so the sacramental can be easily tucked in a pocket.
Donate at CombatRosariesForHeroes.com. Checks can be sent to P.O. Box 44036, Madison, WI 53744.
Are YOU in?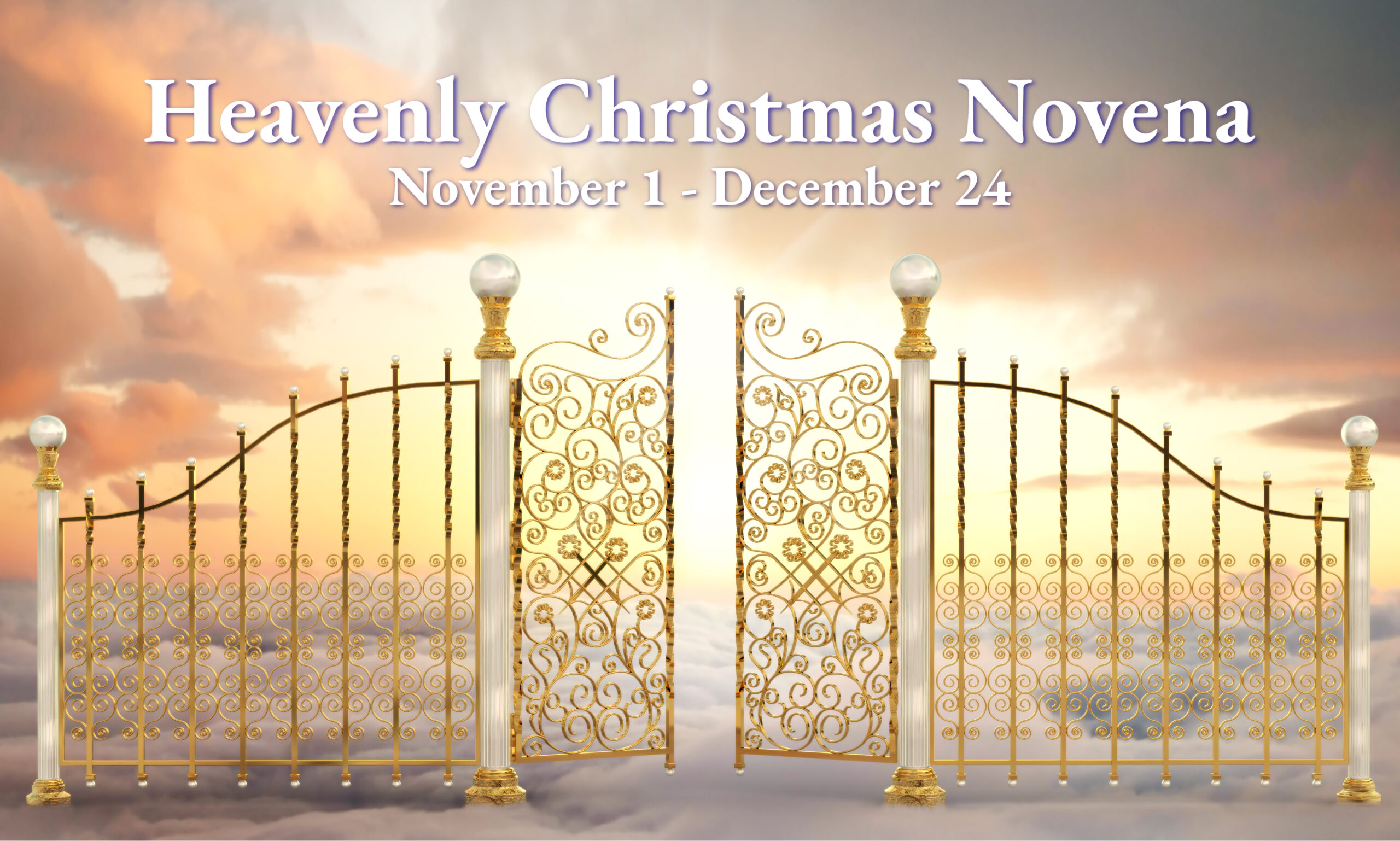 Related Articles
Read more from Latest Posts