Day 5 – Heavenly Christmas Novena
by Fr Richard Heilman | November 5, 2022 12:05 AM
DAY 5 – MOTHER OF DIVINE GRACE, PRAY THAT WE RECEIVE THE GIFT OF PRUDENCE!
SAINTS' WORDS
"The prudent man considers things afar off, in so far as they tend to be a help or a hindrance to that which has to be done at the present time." -St. Thomas Aquinas"
"Prudence is the knowledge of what to seek and what to avoid." -St. Augustine
"Prudence is concerned with the quest of truth, and fills us with the desire of fuller knowledge." -St. Ambrose
DAY 5 – HEAVENLY CHRISTMAS NOVENA
Let's give the gift of Heaven and build our Holy Alliance!
We are giving full attention to Section One of your Strength & Alliance Field Manual[1], for now. Also, remember to pray your daily rosary today.
Beginning on page 28 of your Strength & Alliance Field Journal[2], record the following:
Today's date
Holy Soul who receives today's Plenary (or Partial) Indulgence
Saint you ask to pray with you
On the adjacent page, record the following:
Indicate how you are obtaining an indulgence (See four ways below)
Indicate whether you are obtaining a Plenary or Partial Indulgence
For whom (Comrade) are you praying the Chaplet of Divine Mercy
Indicate that you prayed the Chaplet of Divine Mercy
Holy Mother Church has elevated only four activities for which a Plenary (or Partial) Indulgence can be gained on any given day. They are:
Spend at least 30 minutes adoring the Blessed Sacrament.
Devoutly read Sacred Scripture for at least 30 minutes
Devoutly perform the Stations of the Cross (at approved Stations only)
Recite the Rosary with members of your family or one of the following: a church, oratory, religious community, or pious association
Conditions required for obtaining a Plenary Indulgence:
Do the work while in a state of grace
Receive sacramental Confession within 20 days of the work (Several Plenary Indulgences may be earned per reception.)
Receive Eucharistic communion (One Plenary Indulgence per reception of the Holy Eucharist.)
Pray for the pope's intentions (an Our Father and Hail Mary, or other appropriate prayer, is sufficient)
Have no attachment to sin (even venial) — i.e., the Christian makes an act of the will to love God and despise sin
For obtaining a Partial Indulgence:
Do the work while in a state of grace
Have the general intention of earning an indulgence
If you have not yet ordered your "Strength and Alliance Field Journal[3]," you can get your journal at RomanCatholicGear.com[4].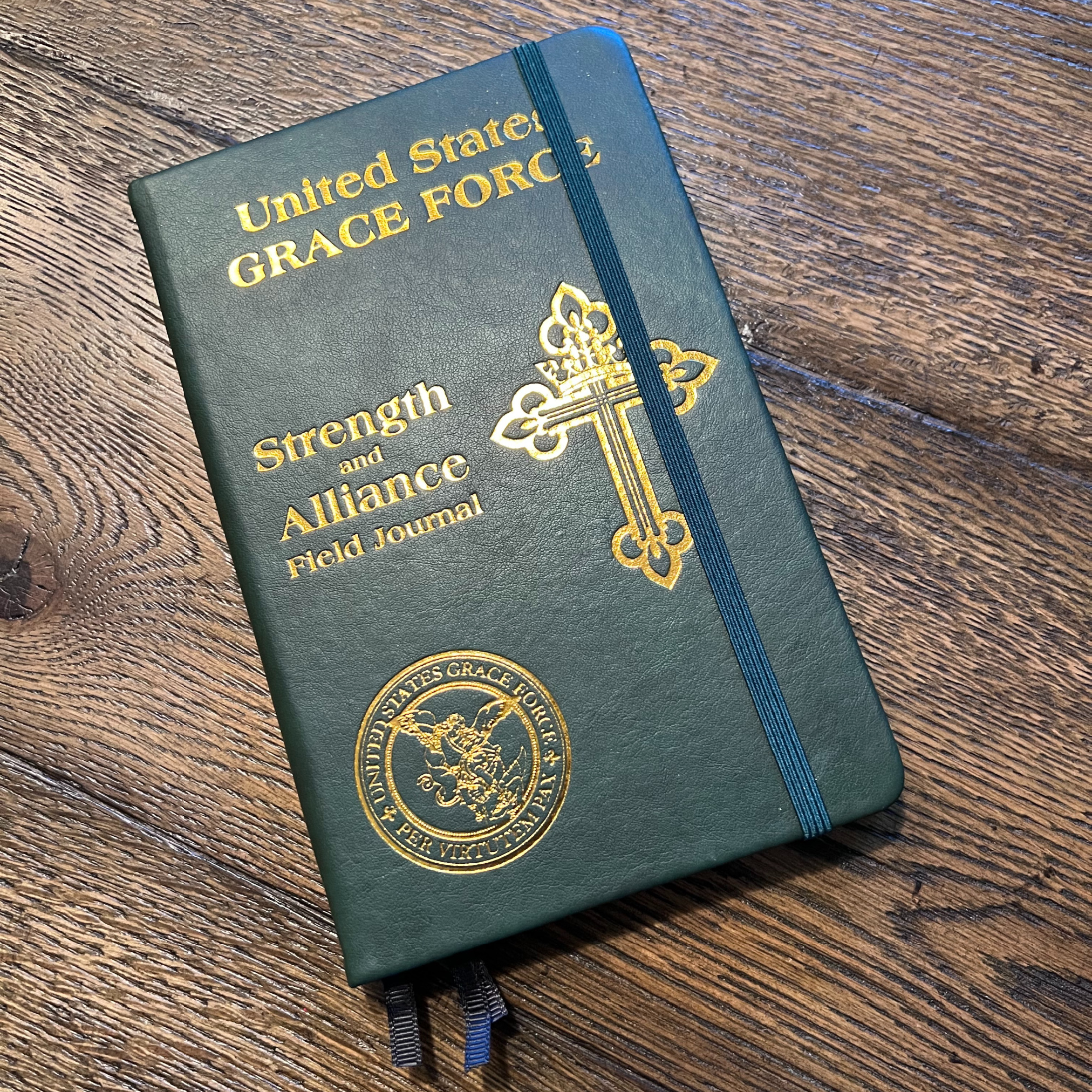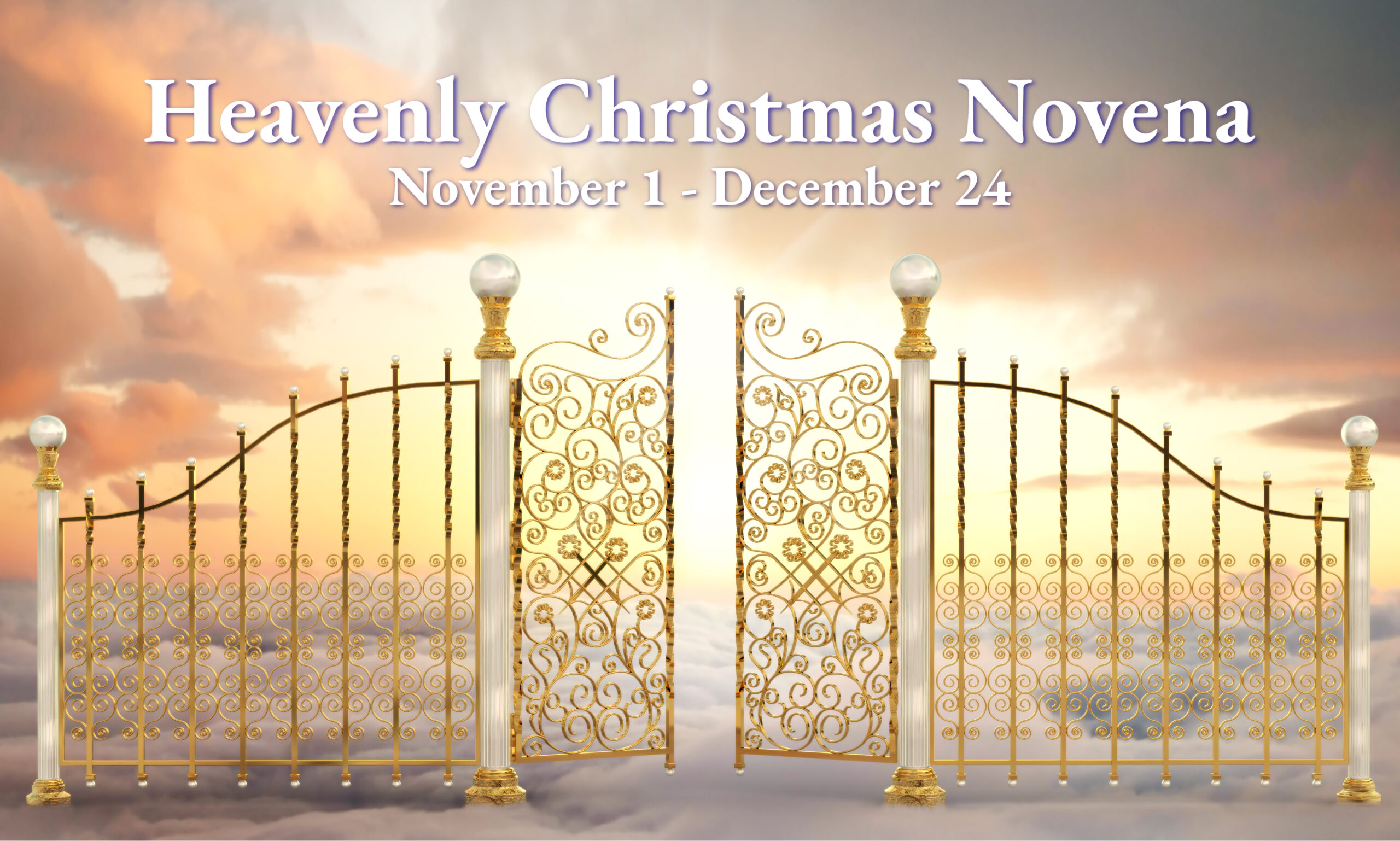 Endnotes:
Strength & Alliance Field Manual: https://romancatholicgear.com/collections/grace-force
Strength & Alliance Field Journal: https://romancatholicgear.com/collections/grace-force
Strength and Alliance Field Journal: https://romancatholicgear.com/collections/grace-force
RomanCatholicGear.com: https://romancatholicgear.com/collections/grace-force
Source URL: https://usgraceforce.com/day-5-heavenly-christmas-novena/
---