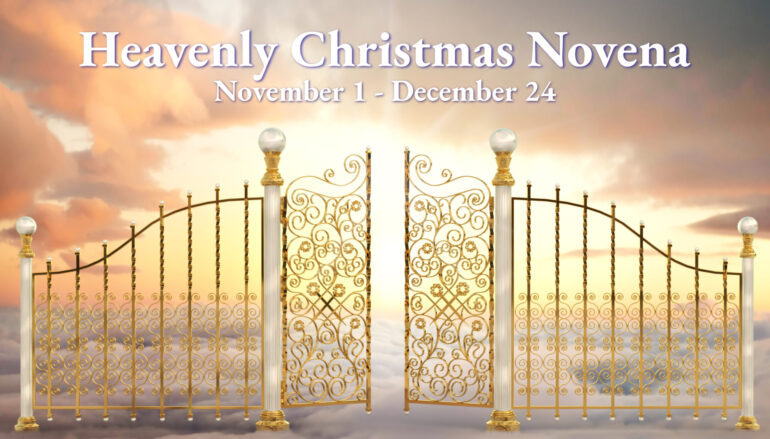 Day 50 – Heavenly Christmas Novena
DAY 50 – OUR LADY OF AMERICA, PRAY FOR US
CHURCH MILITANT BOOT CAMP
In the military, boot camp (or, basic training) trains soldiers for combat by instilling discipline and an unbreakable bond. When their training is complete, soldiers act more as a sacrificing, corporate body and less as self-concerned individuals. Here we will learn how to become diligent members of the Church Militant and how absolutely essential it is to move in concert with the Communion of Saints.
LET'S ROLL!!
Today, ask yourself …
Heart: Did I pray for others today? (Holy Soul in Purgatory, Soul in need)
Soul: Did I meet my "prayer-life plan" goals?
Mind: Did I spend some time with spiritual reading?  A recommended option for daily spiritual reading is the brief reflections I offer here daily (below) from my book, "Church Militant Field Manual: Special Forces Training for the Life in Christ."
Strength: Did I meet my daily health & fitness goals?
TODAY'S SPIRITUAL READING: GO WEAPONS HOT
"Go Weapons Hot" is a military command that means to make whatever preparations are necessary so that when you pull the trigger, something happens. In spiritual terms, are we using live ammunition or are we firing blanks? In other words, are we making the preparations necessary to ensure that our efforts to combat evil and rescue souls are ignited by the fire of the Holy Spirit?
What are the preparations necessary so that "something (effective) happens" as we exercise the three offices of Christ in the war "against the principalities and powers, the rulers of this world of darkness, the evil spirits in regions above" (Eph 6:10-12)? The word "hot" ("Go Weapons Hot") gives us an excellent acronym for understanding how we are best positioned to receive the free offer of God's supernatural grace: H.O.T. = Humility, Obedience, Trust.
Humility: St. Ignatius of Loyola said, "There is no doubt that God will never be wanting to us, provided that he finds in us that humility which makes us worthy of his gifts, the desire of possessing them, and the promptitude to co-operate industriously with the graces he gives us."
Obedience: St. Josemaria Escriva wrote, "The power of obedience! The lake of Gennesareth had denied its fishes to Peter's nets. A whole night in vain. Then, obedient, he lowered his net again to the water and they caught 'a huge number of fish.' Believe me: the miracle is repeated each day."
Trust: St. Alphonsus Liguori taught: "He who trusts himself is lost. He who trusts in God can do all things." The most important aspect of the Devotion of Divine Mercy is the need to trust in God's goodness. Jesus revealed to St. Faustina that "the vessel with which souls receive abundant graces, and special favors, is confidence!" The confident, trusting soul is like a lightning rod for God's mercy and grace. (Excerpt from Church Militant Field Manual).
ANNOUNCEMENT! CHARITY TO PROVIDE FREE COMBAT ROSARIES TO MILITARY, LAW ENFORCEMENT & FIRST RESPONDERS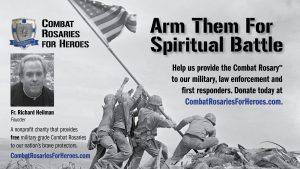 Combat Rosaries for Heroes Inc. will raise funds to provide a free Combat Rosary™ to as many of these heroes as possible. Father Heilman designed the Combat Rosary™ based on the 1916 pull-chain Rosary issued by the U.S. government during World War I. The Rosary is made of steel and features a gunmetal finish. The Combat Rosary™ is carried by the Pontifical Swiss Guard at the Vatican. Each donated Rosary will come with a protective leather zippered case so the sacramental can be easily tucked in a pocket.
Donate at CombatRosariesForHeroes.com. Checks can be sent to P.O. Box 44036, Madison, WI 53744.
Are YOU in?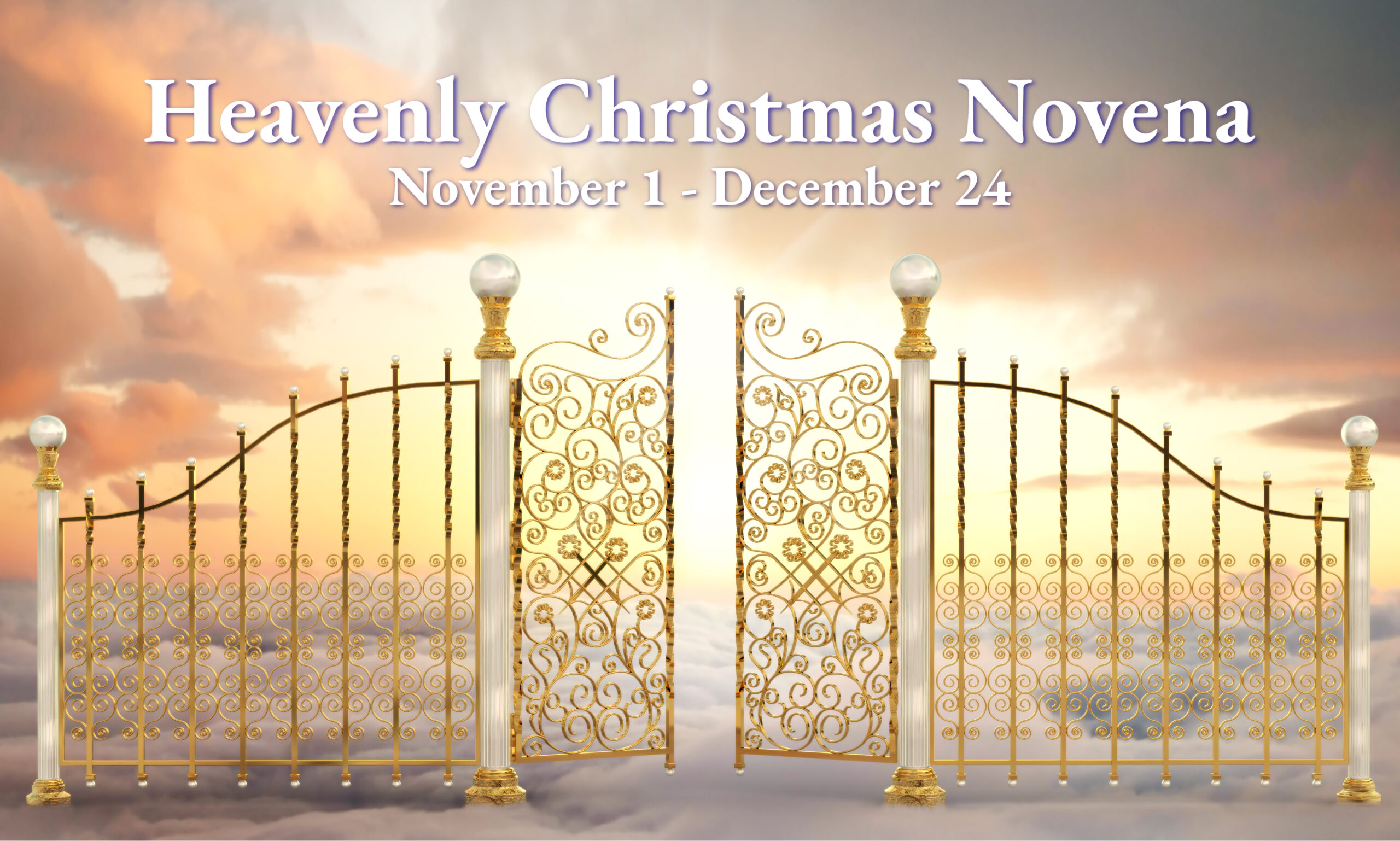 Related Articles
Read more from Announcements