Grace Force Podcast Episode 167 – Marriage – The Final Battle
by Fr Richard Heilman | November 16, 2022 6:56 PM
Marriage – The Final Battle
We have been told that the final battle between the Kingdom of heaven and Satan will be over marriage and family. We are there now! Greg and Julie Alexander, founders of The Alexander House, are experts in helping struggling and broken marriages find the order and peace that God has intended for them. They discuss the incredible story of their own marriage brokenness and the powerful grace of God that not only healed their marriage but inspired a life-changing ministry to help other marriages find healing and peace as well.
Most all of us know someone who is dealing with a difficult marriage. Share this episode with them! It may be the perfect thing that helps bring them the peace, help and healing that they need.
Get your "Strength and Alliance Field Journal" (See below) at RomanCatholicGear.com[1]
DON'T MISS THIS PODCAST!
PLEASE SHARE!!!
Photo (below) of "Strength and Alliance Field Journal," Fr. Heilman refers to in this podcast.
Get yours at RomanCatholicGear.com[2]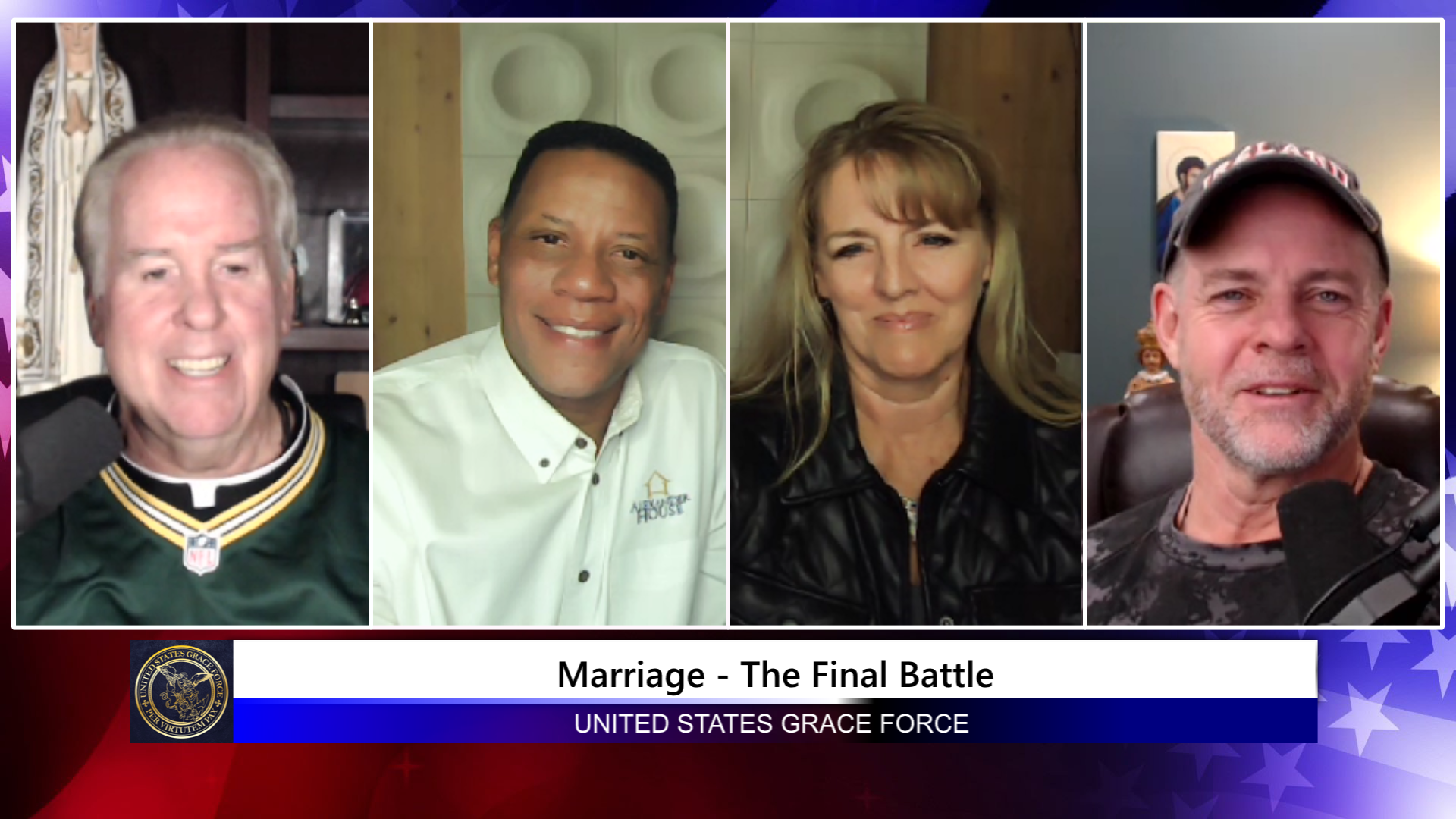 Endnotes:
RomanCatholicGear.com: https://romancatholicgear.com/collections/grace-force
RomanCatholicGear.com: https://romancatholicgear.com/collections/grace-force
Source URL: https://usgraceforce.com/grace-force-podcast-episode-167-marriage-the-final-battle/
---