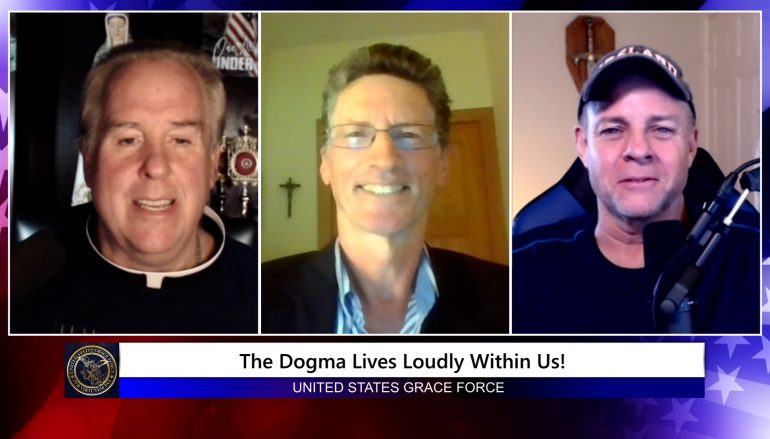 Grace Force Podcast Episode 59: The Dogma Lives Loudly Within Us!
The Dogma Lives Loudly Within Us!
"When people say the Rosary together, it is far more formidable to the devil, than one said privately. Because in this public prayer, it is an army that is attacking him. He can often overcome the prayer of an individual, but if this prayer is joined to other Christians, the devil has much more trouble in getting the best of it." -St Louis de Montfort.
Since 2016, tens of thousands of faith-filled prayer warriors have joined forces and engaged in spiritual warfare as we have prayed, with belief, for our country. Through various spiritual warfare campaigns, such as the miraculous 54 Day Rosary Novena, and other powerful prayers and novenas, over 76,000 prayer warriors have received daily marching orders (through daily emails with specific prayers and reflections/teachings). Many more have participated through social media. This mighty force has witnessed a multitude of miracles and answered prayers, including the thwarting of evil designs as many long-standing evil regimes are being toppled. Satan and his minions are in full-on "panic mode."
In this amazing episode, Pat Moertl, who has led many of the spiritual warfare prayer campaigns, comes on the Grace Force to help us understand the coalition of prayer apostolates that have formed over this time, and what to look for in upcoming spiritual warfare prayer campaigns.
Please WATCH & SHARE!!

Support the US Grace Force Podcast
Hello and welcome to the United States Grace Force Podcast!
If you are here than you know about the dangers the Catholic Church faces that our Blessed Mother warned us about and that threaten to corrupt our society.
Our mission here is simple. Bring awareness to these issues and do battle against them.
God commands us to take up arms against the demons that plague us daily. We are in a spiritual battle for our souls and we must not be caught being idle.
If you feel so inclined, you can donate a small amount monthly to help keep us going. Whatever you are able to give would help us greatly to spread this message to more people and recruit spiritual warriors for the fight!
You can go here to support the US Grace Force Podcast: Patreon
Thank you for your donation and let's continue to win the world for God!
More from Fr. Richard Heilman
To follow more of Fr. Richard Heilman's teachings, subscribe to the podcast of his Sunday homilies on Apple Podcasts or Google Play Music, or browse through them on the St. Mary of Pine Bluff Catholic Church web site. Also follow Father's writings on the U.S. Grace Force and Roman Catholic Man web sites.
More from Doug Barry
Follow Doug on his YouTube channel and read more on the Battle Ready web site.
U.S. Grace Force Gear
Official USGF gear can be purchased from the USGF Store, includuing Combat Rosaries, prayer books, scapular medals, T-shirts, caps, holy water and blessed salt flasks, and the Peace Through Strength Challenge Coin. Check out the USGF collection, powered by Roman Catholic Gear.
The Grace Force Podcast is now available on iHeart Radio and Spotify! Check out the links below: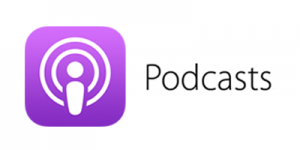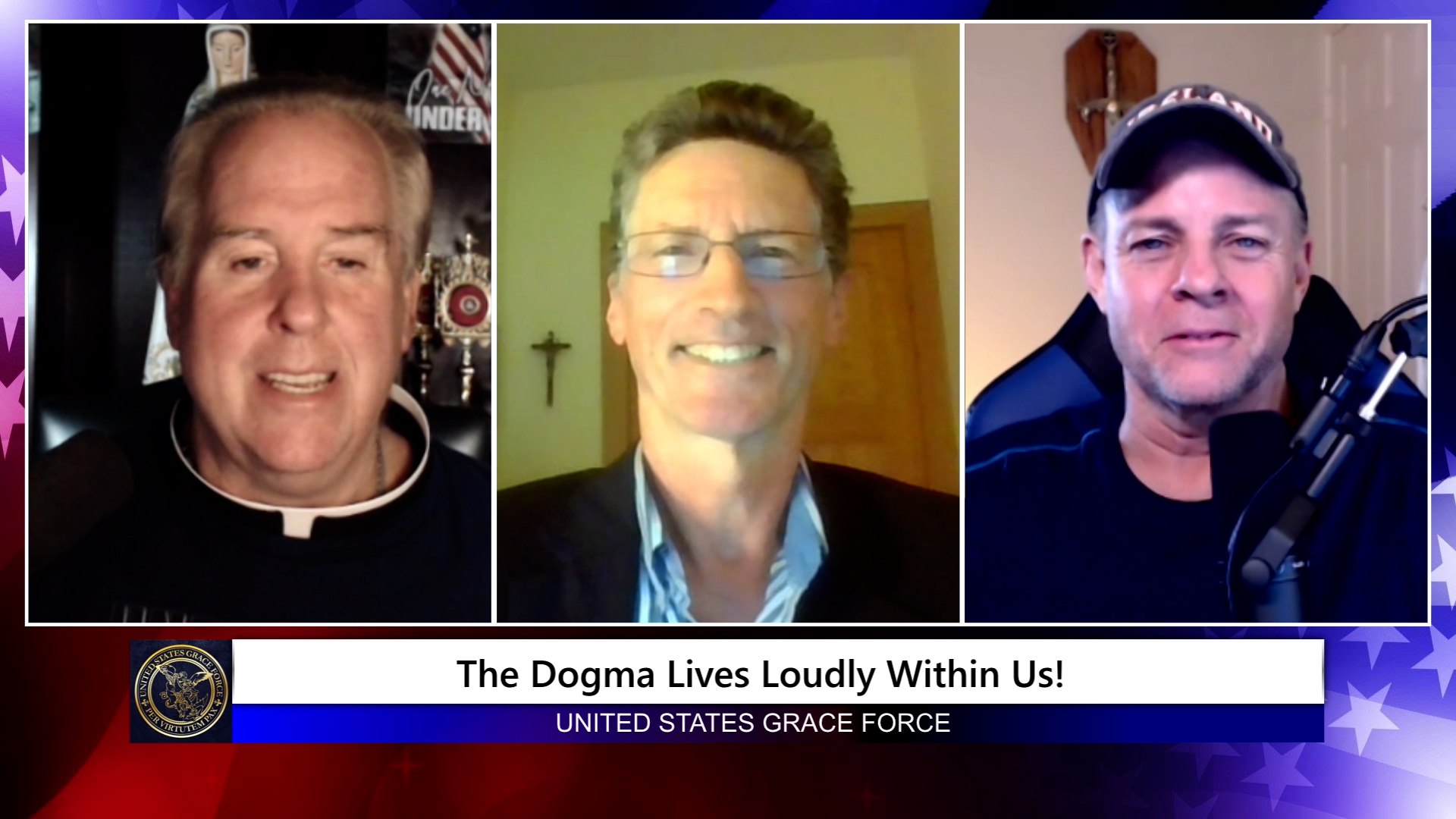 Related Articles
Read more from Announcements