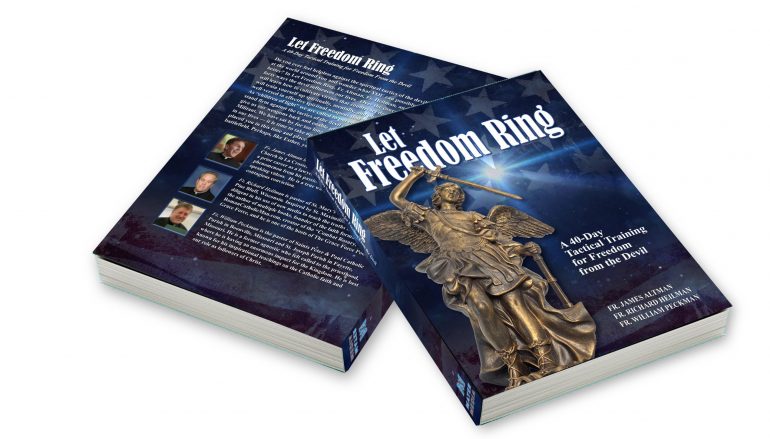 ANNOUNCEMENT: 3 Priests' Book, "Let Freedom Ring," is LAUNCHING!!
ANNOUNCEMENT:
Our NEW BOOK, Let Freedom Ring:
A 40-Day Tactical Training for Freedom From the Devil,
is LAUNCHING!!
Written by:
Fr. James Altman
Fr. Richard Heilman
Fr. William Peckman
Do you ever feel helpless against the spiritual tactics of the devil? Do you look at the world around you and wonder what YOU can possibly DO to make things better?
In 2020, we seemed to see evil explode all around us. We felt fear grip our nation as we witnessed lock downs, church closings, sacraments being kept from the people, and violent mobs ruling the streets. In many ways we felt helpless. Amid all this fear and violence, Fr. William Peckman reached out to me with an idea he received during a weeklong retreat. He proposed a 40-day tactical training for the masses that aimed at freedom from demonic influence. After listening to the details, I was convinced this came from God and I invited my friend, Father James Altman, to join us. All three of us know the importance of preparing our flocks for battle with the enemy, especially in these trying times. By the grace of God, we were able to start implementing this training in only five days and had over 75,000 people participating!
This program was so transformational and impactful that we decided to put it in book form to reach more people. In this book we cover forty ways the devil influences our lives. Over the course of this training, you will learn how to cultivate virtues that counteract demonic manifestations; you will train yourself up spiritually, mentally, and physically; and you will become well-versed in effective spiritual weapons that have fallen by the wayside.
As "children of light" we are called to put on the armor of God so that we may stand firm against the tactics of the devil (Ephesians 6:11). The tools in this book give us our weapons back and enable us to fight the darkness. We are the Church Militant. We have sat by for too long and passively let the devil build strongholds in our lives — it is time to take up arms.
Lent 2021: February 17 to March 28 – 40-Days to Freedom from the Devil
So many are concerned as evil seems to be surging all around us! We need to fight!! Our hope is to get as many souls as possible, during Lent this year, to enter into this powerful 40-day tactical training for freedom from the devil.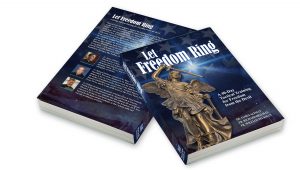 Are YOU in?
Order your "Let Freedom Ring" book at RomanCatholicGear,com
United States Grace Force
You are invited to enlist in the United States Grace Force. This is, basically, a force of dedicated Catholics who are training in the art of spiritual warfare, and participating in various prayer campaigns, like the "Let Freedom Ring" campaign we are launching during Lent. By enlisting, you are on the email list to receive the daily prayers and reflections during these campaigns. Read more about the US Grace Force HERE. Please alert family and friends of the United States Grace Force!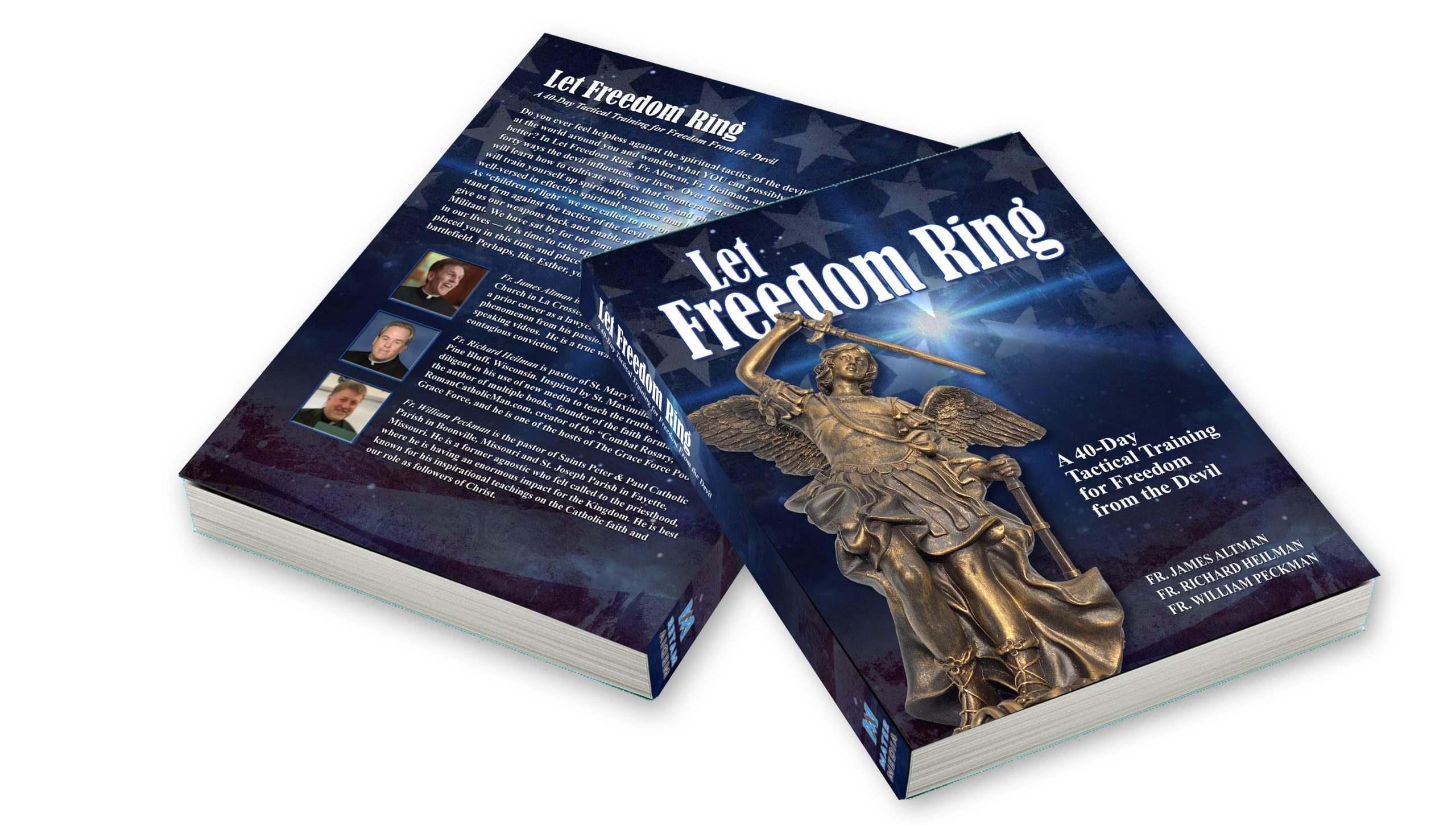 Related Articles
Read more from USGF Training in Holiness