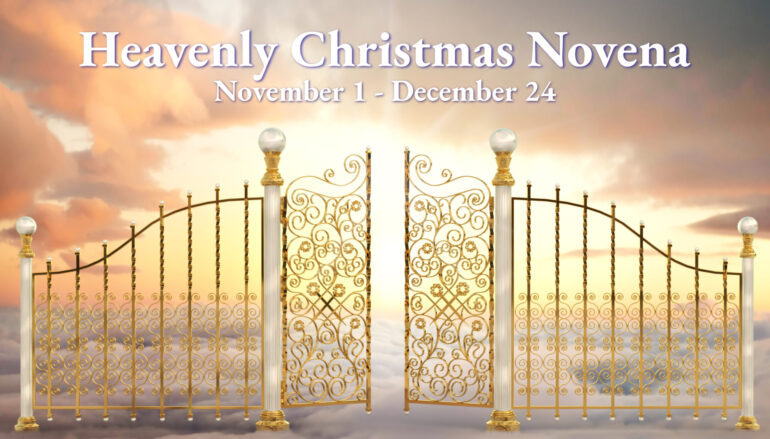 Day 13 – Heavenly Christmas Novena
DAY 13 – MOTHER OF OUR CREATOR, PRAY THAT WE RECEIVE THE GIFT OF KNOWLEDGE!
PLEASE NOTE: On Monday, November 14, we will proceed by adding Section #2 of your Strength & Alliance Field Journal. This is simply a matter of using this section for specific prayer intentions you may have, and/or prayer intentions of those who asked for your prayers. We will learn the MOST POWERFUL way to offer these intentions.
TODAY'S ASSIGNMENT: Continue with Section #1. Also, to prepare for Monday, please read the instructions for Section #2 on pages 70-73 in your Strength & Alliance Field Journal.
SAINTS' WORDS
"We judge all things according to the divine truth." -St. Augustine
"A scrap of knowledge about sublime things is worth more than any amount about trivialities." -St. Thomas Aquinas
"There are some who desire knowledge merely for its own sake; and that is shameful curiosity. And there are others who desire to know, in order that they may themselves be known; and that is vanity, disgraceful too. Others again, desire knowledge in order to acquire money or preferment by it; that too is a discreditable quest. But there are also some who desire knowledge, that they may build up the souls of others with it and that is charity. Others, again, desire it that they may themselves be built up thereby; and that is prudence. Of all these types, only the last two put knowledge to the right use." -St. Bernard
DAY 13 – HEAVENLY CHRISTMAS NOVENA
Let's give the gift of Heaven and continue building our Holy Alliance!
We are giving full attention to Section One of your Strength & Alliance Field Manual, for now.
Also, remember to pray your daily rosary today, as we ask Our Lady for her intercession that we have the resolve to hang tough and press on throughout these 54 days. These 54 days are about learning and solidifying these very powerful spiritual practices in our lives. Satan does not want you spiritually strong, united and disciplined, so brush off all of the excuses he plants in your head and stand firm.
Continuing on page 28 of your Strength & Alliance Field Journal, record the following:
Today's date
Holy Soul who receives today's Plenary (or Partial) Indulgence
Saint you ask to pray with you
On the adjacent page, record the following:
Indicate how you are obtaining an indulgence (See four ways below)
Indicate whether you are obtaining a Plenary or Partial Indulgence
For whom (Comrade) are you praying the Chaplet of Divine Mercy
Indicate that you prayed the Chaplet of Divine Mercy
Holy Mother Church has elevated only four activities for which a Plenary (or Partial) Indulgence can be gained on any given day. They are:
Spend at least 30 minutes adoring the Blessed Sacrament.
Devoutly read Sacred Scripture for at least 30 minutes
Devoutly perform the Stations of the Cross (at approved Stations only)
Recite the Rosary with members of your family or one of the following: a church, oratory, religious community, or pious association
Conditions required for obtaining a Plenary Indulgence:
Do the work while in a state of grace
Receive sacramental Confession within 20 days of the work (Several Plenary Indulgences may be earned per reception.)
Receive Eucharistic communion (One Plenary Indulgence per reception of the Holy Eucharist.)
Pray for the pope's intentions (an Our Father and Hail Mary, or other appropriate prayer, is sufficient)
Have no attachment to sin (even venial) — i.e., the Christian makes an act of the will to love God and despise sin
For obtaining a Partial Indulgence:
Do the work while in a state of grace
Have the general intention of earning an indulgence
If you have not yet ordered your "Strength and Alliance Field Journal," you can get your journal at RomanCatholicGear.com.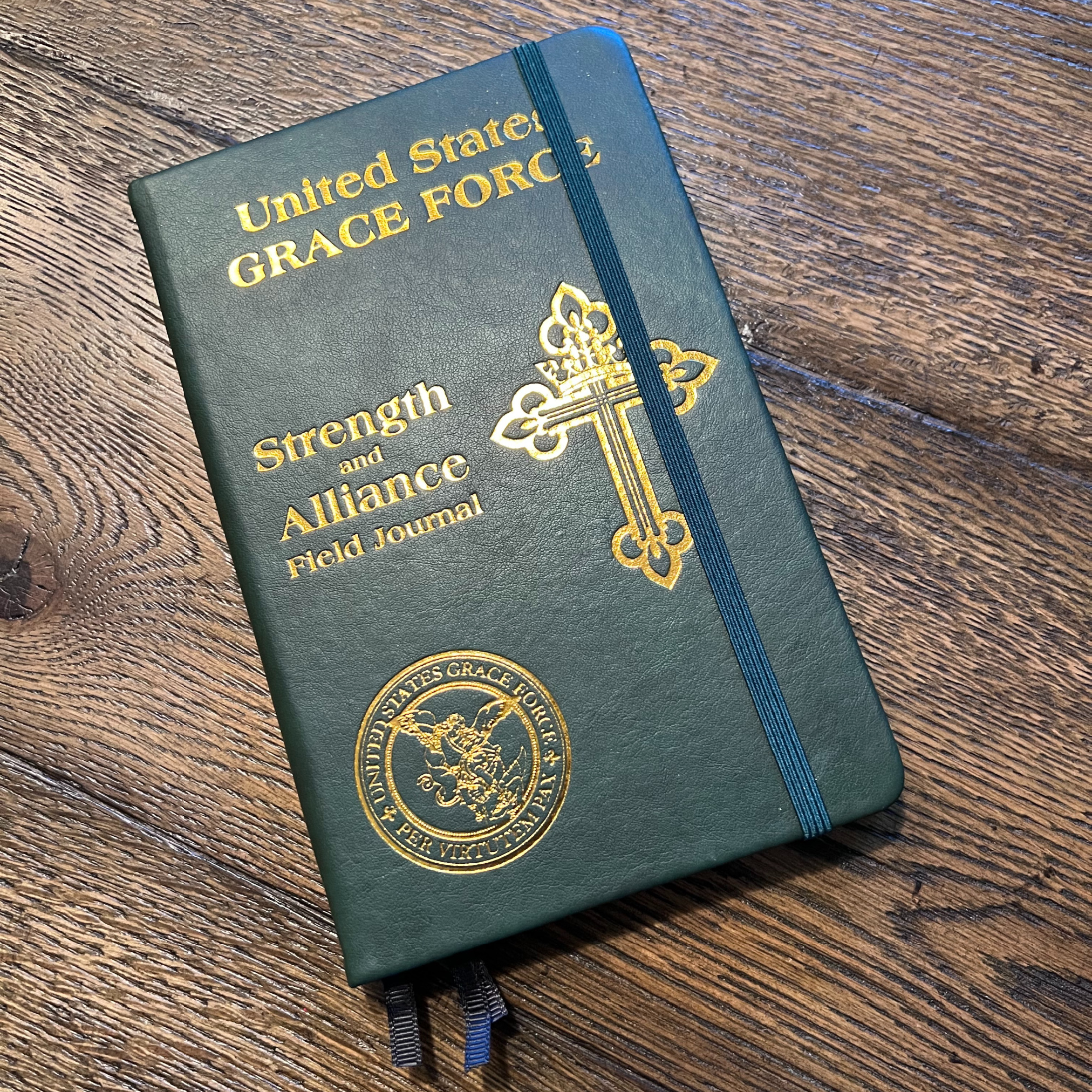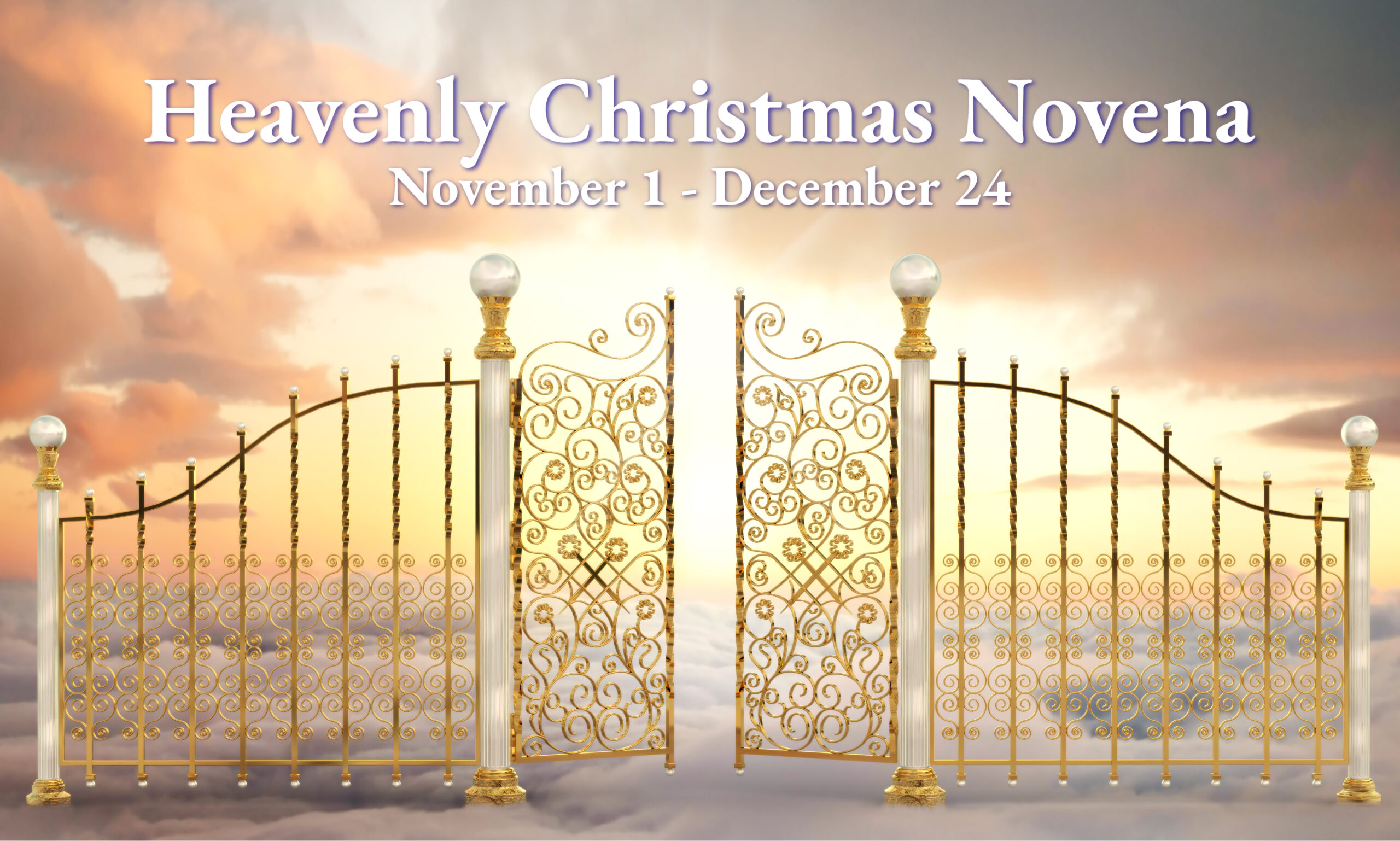 Related Articles
Read more from Announcements