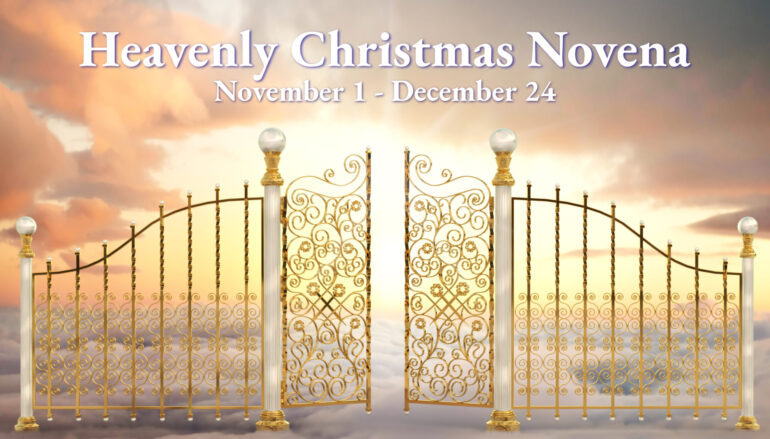 Day 30 – Heavenly Christmas Novena
DAY 30 – MARY, HOUSE OF GOLD, PRAY FOR US
CHURCH MILITANT BOOT CAMP
In the military, boot camp (or, basic training) trains soldiers for combat by instilling discipline and an unbreakable bond. When their training is complete, soldiers act more as a sacrificing, corporate body and less as self-concerned individuals. Here we will learn how to become diligent members of the Church Militant and how absolutely essential it is to move in concert with the Communion of Saints.
LET'S ROLL!!
Today, ask yourself …
Heart: Did I pray for others today? (Holy Soul in Purgatory, Soul in need)
Soul: Did I meet my "prayer-life plan" goals?
Mind: Did I spend some time with spiritual reading?  A recommended option for daily spiritual reading is the brief reflections I offer here daily (below) from my book, "Church Militant Field Manual: Special Forces Training for the Life in Christ."
Strength: Did I meet my daily health & fitness goals?
TODAY'S SPIRITUAL READING: SANCTIFY YOURSELF
Pope Urban II launched the First Crusade in 1095 with the primary goal of the Christian re-conquest of the sacred city of Jerusalem and the Holy Land. So great was the pope's speech in Clermont, France, on that day that the crowd was inspired to cry out: "Deus Vult! Deus Vult!" ("It is the will of God! It is the will of God!"). This became the battle cry of brave and noble knights who sought to recover that holy ground.
In our vastly secularized modern world, the need has never been greater to reclaim the surrendered ground of the sacred. While it was nearly a millennium ago that Pope Urban II challenged would-be warriors to "reclaim the sacred," in our day it was Pope John Paul II, in his January 6, 2000, Apostolic Letter, Novo Millennio Ineunte, who made his clarion call for us to put aside all fear and pursue daring apostolic goals which are rooted deeply in prayer. This is a call to return to our first priority, the Universal Call to Holiness: "All Christian faithful … are called to the fullness of the Christian life and to the perfection of charity."
The spiritual devastation of the last few decades compelled Pope John Paul II to draw up his master plan for the new millennium. In his plan, he emphasized the importance of "starting afresh from Christ": "No, we shall not be saved by a formula but by a Person." Thus, he called for pastoral initiatives that would focus on "Training in Holiness" and "Schools of Prayer." St. Francis of Assisi affirms this training in holiness as the fundamental starting point: "Sanctify yourself and you will sanctify society."
Pope John Paul II challenges us to consider, "since baptism is a true entry into the holiness of God through incorporation into Christ and the indwelling of his Spirit, it would be a contradiction to settle for a life of mediocrity, marked by a minimalist ethic and a shallow religiosity … 'Do you wish to become holy?' It means to set before you the radical nature of the Sermon on the Mount: 'Be perfect as your heavenly Father is perfect' (Mt 5:48)." (Excerpt from my book, Church Militant Field Manual).
Give Spiritual Strength This Year
Christ has equipped us with weapons more splendid than gold, more resistant than steel, weapons more fiery than any flame and lighter than the slightest breeze … These are weapons of a totally new kind, for they have been forged for a previously unheard-of type of combat. -St. John Chrysostom
Seen below are among the few of many amazing tools to grow in spiritual strength at RomanCatholicGear.com.
Combat Rosary (Sterling Silver & 24k Gold)
Peace Through Strength Prayer Journal
Strength & Alliance Field Journal
Combat Rosary
Spiritual Go Bag
Spiritual Ammo Can Set
Go to RomanCatholicGear.com.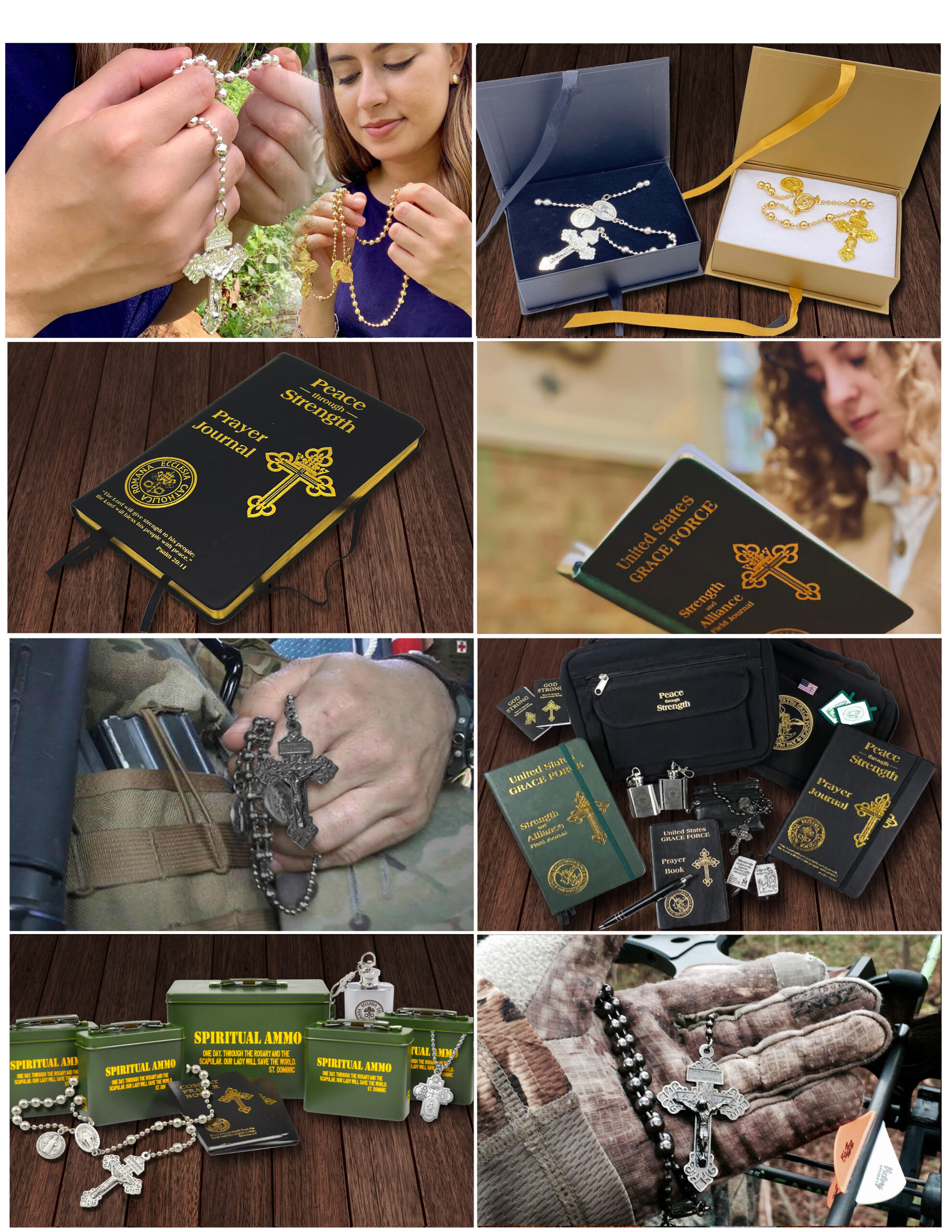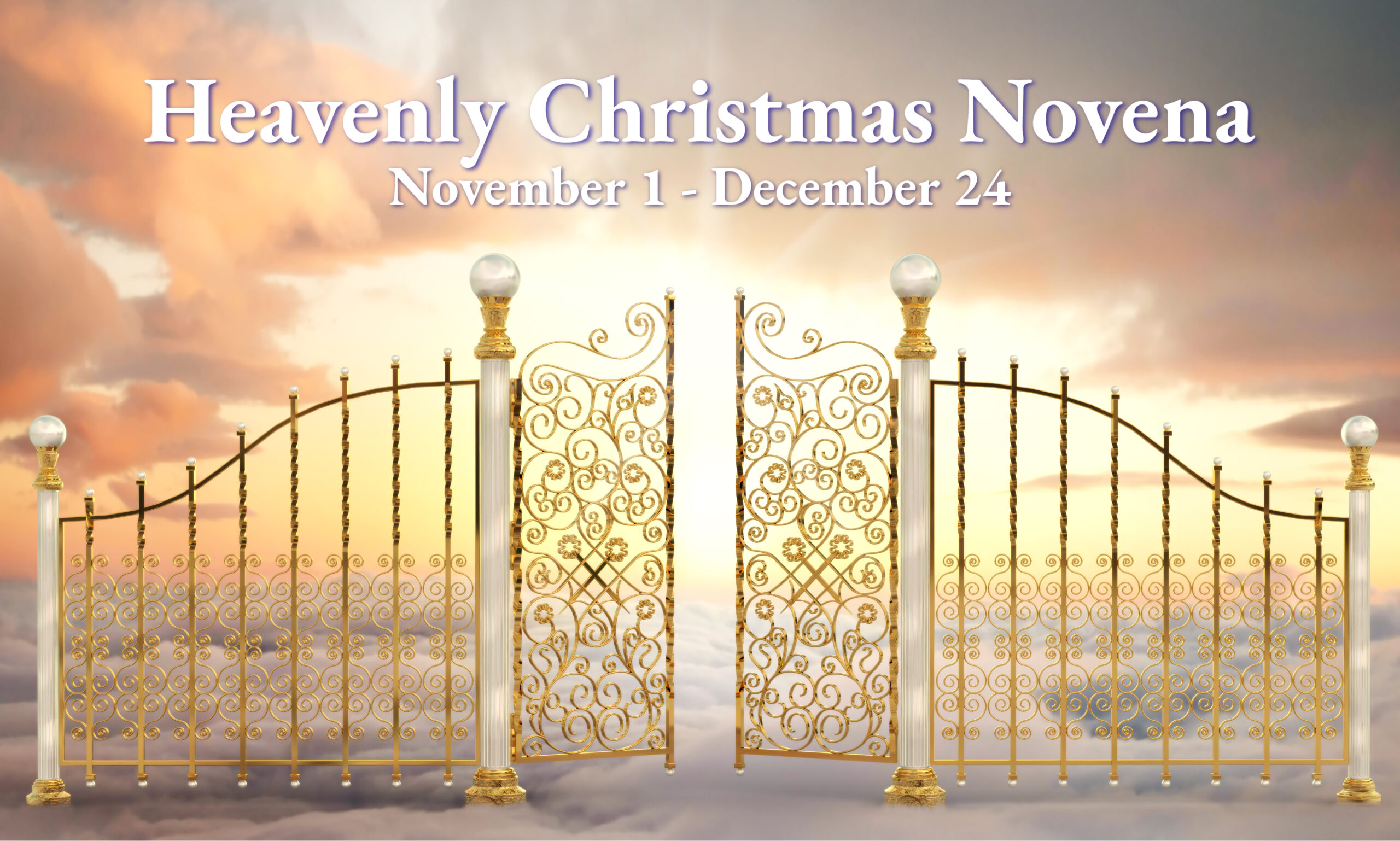 Related Articles
Read more from USGF Training in Holiness