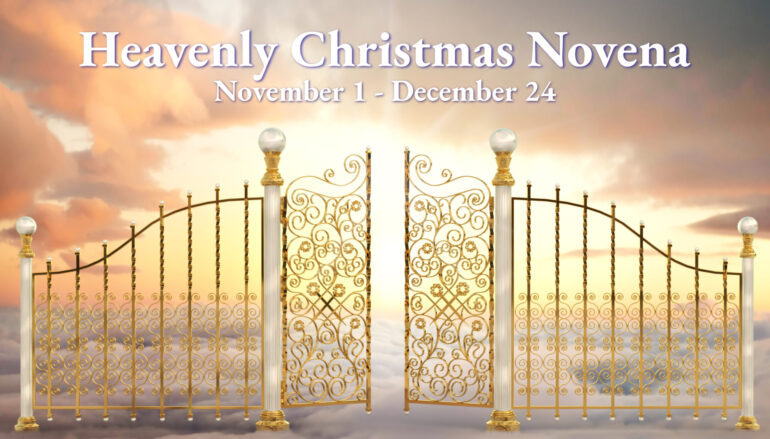 Day 37 – Heavenly Christmas Novena
DAY 37 – MARY, HELP OF CHRISTIANS, PRAY FOR US
CHURCH MILITANT BOOT CAMP
In the military, boot camp (or, basic training) trains soldiers for combat by instilling discipline and an unbreakable bond. When their training is complete, soldiers act more as a sacrificing, corporate body and less as self-concerned individuals. Here we will learn how to become diligent members of the Church Militant and how absolutely essential it is to move in concert with the Communion of Saints.
LET'S ROLL!!
Today, ask yourself …
Heart: Did I pray for others today? (Holy Soul in Purgatory, Soul in need)
Soul: Did I meet my "prayer-life plan" goals?
Mind: Did I spend some time with spiritual reading?  A recommended option for daily spiritual reading is the brief reflections I offer here daily (below) from my book, "Church Militant Field Manual: Special Forces Training for the Life in Christ."
Strength: Did I meet my daily health & fitness goals?
TODAY'S SPIRITUAL READING: SET THE WORLD ABLAZE
The word "courage" actually derives its meaning from a Latin root word "cor" which means "heart." It means we are never more courageous than when we "have the courage of our convictions," that is, when we live from the heart, remaining true to who we really are. Lombardi was courageous because he simply yielded to his raison d'être, his reason for existence. St. Catherine of Siena put it this way: "If you are what you should be, you will set the whole world ablaze!"
Who are we, then, and what is our reason for existence? Sometimes the message escapes us in its simplicity. Jesus said, "I give praise to you, Father, Lord of heaven and earth, for although you have hidden these things from the wise and the learned you have revealed them to the childlike" (Mt 11:25). The Baltimore Catechism states who we are quite plainly: "We were made to the image and likeness of God … to know him, to love him, and to serve him in this world, and to be happy with him forever in heaven." The spiritual master, Fr. Thomas Merton, wrote: "To say that I am made in the image of God is to say that love is the reason for my existence, for God is love. Love is my true identity. Selflessness is my true self. Love is my true character. Love is my name."
It was on the gridiron in the 1960s that Coach Vince Lombardi, fully grounded in this superior ideal, compelled his men to strive for greatness, never settling for second best. At the very same time, the Church Fathers of the Second Vatican Council were calling upon all of us to engage a spiritual heroism — the universal call to holiness — not settling for a second – or third-rate spiritual life. The challenge is to move "ALL IN" for God and his plan for our life. (Excerpt from Church Militant Field Manual).
Give Spiritual Strength This Year
Christ has equipped us with weapons more splendid than gold, more resistant than steel, weapons more fiery than any flame and lighter than the slightest breeze … These are weapons of a totally new kind, for they have been forged for a previously unheard-of type of combat. -St. John Chrysostom
Seen below are among the few of many amazing tools to grow in spiritual strength at RomanCatholicGear.com.
Combat Rosary (Sterling Silver & 24k Gold)
Peace Through Strength Prayer Journal
Strength & Alliance Field Journal
Combat Rosary
Spiritual Go Bag
Spiritual Ammo Can Set
Go to RomanCatholicGear.com.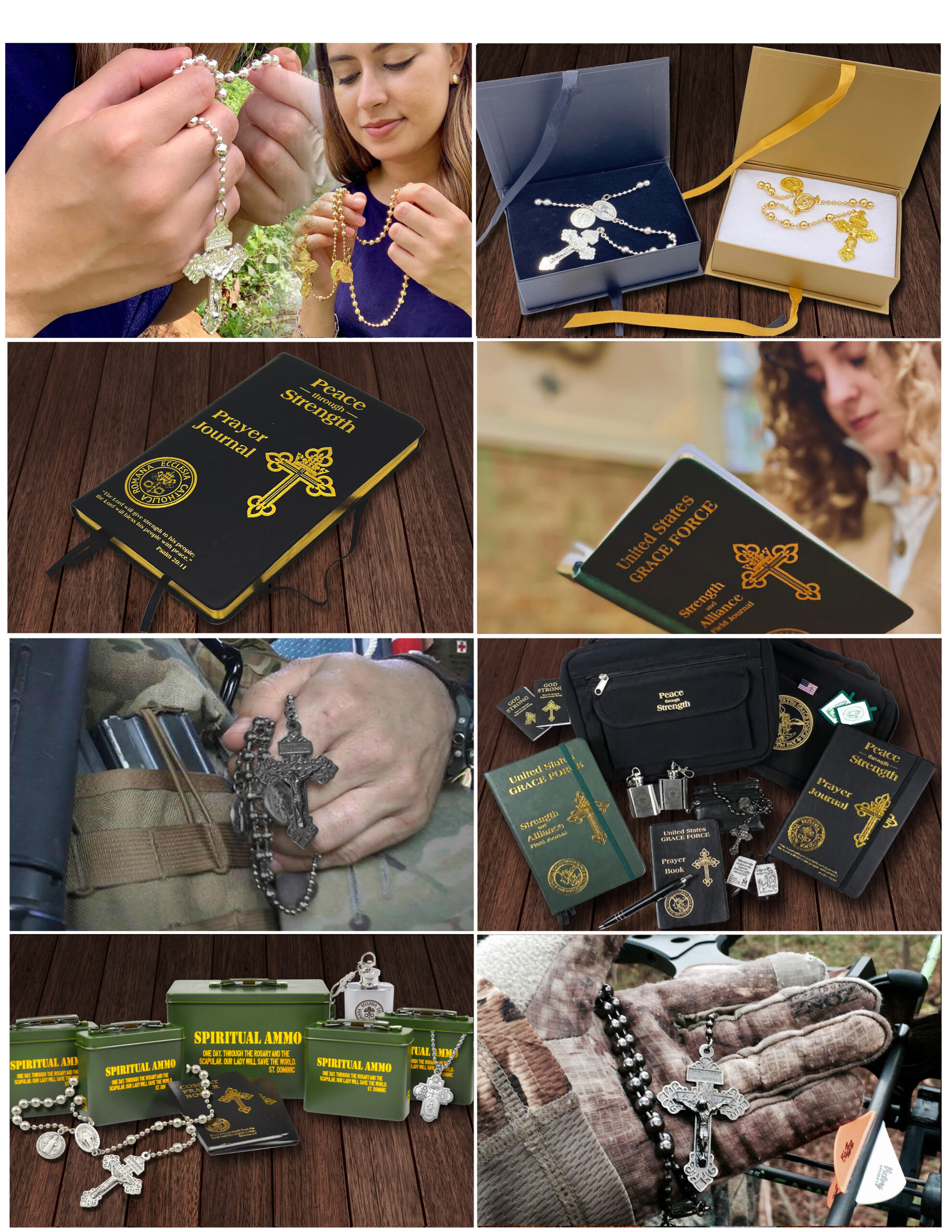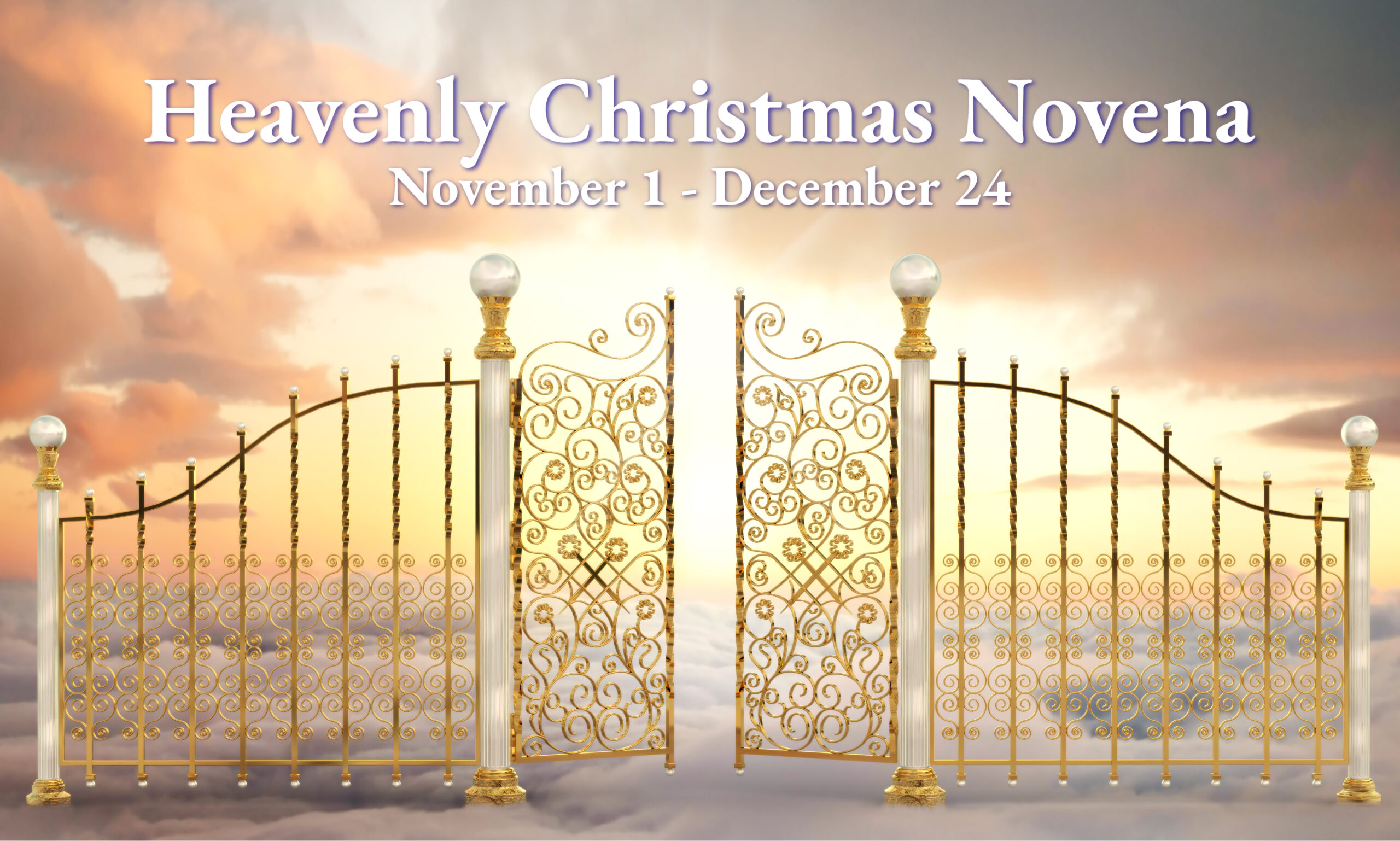 Related Articles
Read more from Latest Posts