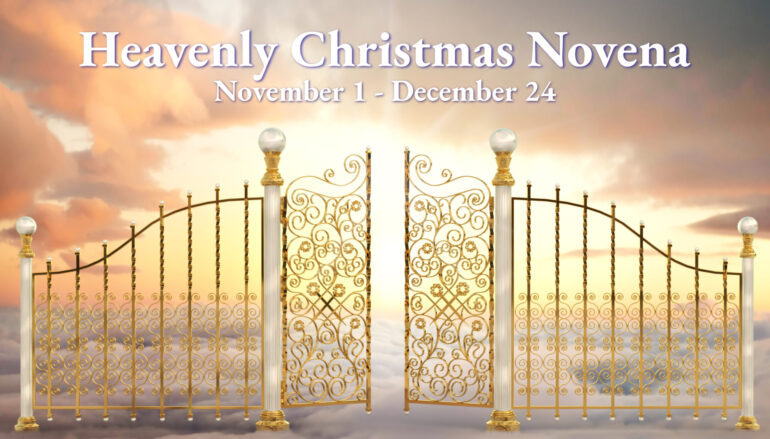 Day 40 – Heavenly Christmas Novena
DAY 40 – MARY, QUEEN OF APOSTLES, PRAY FOR US
CHURCH MILITANT BOOT CAMP
In the military, boot camp (or, basic training) trains soldiers for combat by instilling discipline and an unbreakable bond. When their training is complete, soldiers act more as a sacrificing, corporate body and less as self-concerned individuals. Here we will learn how to become diligent members of the Church Militant and how absolutely essential it is to move in concert with the Communion of Saints.
LET'S ROLL!!
Today, ask yourself …
Heart: Did I pray for others today? (Holy Soul in Purgatory, Soul in need)
Soul: Did I meet my "prayer-life plan" goals?
Mind: Did I spend some time with spiritual reading?  A recommended option for daily spiritual reading is the brief reflections I offer here daily (below) from my book, "Church Militant Field Manual: Special Forces Training for the Life in Christ."
Strength: Did I meet my daily health & fitness goals?
TODAY'S SPIRITUAL READING: DIVINE CONNECTION
The Gospel story Pope John Paul II sets as the foundation for his new millennium appeal is the "Call of the First Disciples" (Lk 5:1-11). This is the classic scene in which Jesus tells Peter to "Put out into deep water (duc in altum), and let down the nets for a catch." Peter's response is: "Master, we've worked hard all night and haven't caught anything. But because you say so, I will let down the nets." They proceed to catch the maximum amount of fish their nets can hold. Peter, filled with awe and wonder once he realizes he is in the presence of divinity, does not feel worthy to be called. But Jesus says, "Do not be afraid, from now on you will be fishers of men."
Why does the Holy Father choose this particular Gospel reading as the basis for his new millennium master plan? Because Peter's words — "We've worked hard all night and haven't caught anything" — could not speak any more directly to the modern tsunami-like wave of secularism rolling across our planet, as well as our endless parade of parish programs that are mostly done as though God were not there (etsi Deus non daretur).
In other words, the story of the great catch is meant to show that when we try to move only under our own natural power without God (we've worked hard), we will flounder in the chaos of darkness (all night) and come up empty (caught nothing) every time. Jesus asks us to get in sync with him (to obey him) and not be afraid to set aside our superficial (man-powered) tendencies, as we enter the depths of a supernatural (God-powered) life.
Everything in the religious order — sacraments, devotions, teaching, scripture, moral discipline, preaching, etc. — is meant to bring us to this deeper state of being, to this Divine Connection. Jesus calls it "abiding" (Jn 15:4). The Latin for this is maneo which means "to remain" or "to stay" or "to endure" (or like the Marine Corps' semper fi). This Divine Connection, this conformity to love, this participation in the Divine Life of God is the very power of the Holy Spirit and is referred to as being in a state of grace. (Excerpt from Church Militant Field Manual).
Give Spiritual Strength This Year
Christ has equipped us with weapons more splendid than gold, more resistant than steel, weapons more fiery than any flame and lighter than the slightest breeze … These are weapons of a totally new kind, for they have been forged for a previously unheard-of type of combat. -St. John Chrysostom
Seen below are among the few of many amazing tools to grow in spiritual strength at RomanCatholicGear.com.
Combat Rosary (Sterling Silver & 24k Gold)
Peace Through Strength Prayer Journal
Strength & Alliance Field Journal
Combat Rosary
Spiritual Go Bag
Spiritual Ammo Can Set
Go to RomanCatholicGear.com.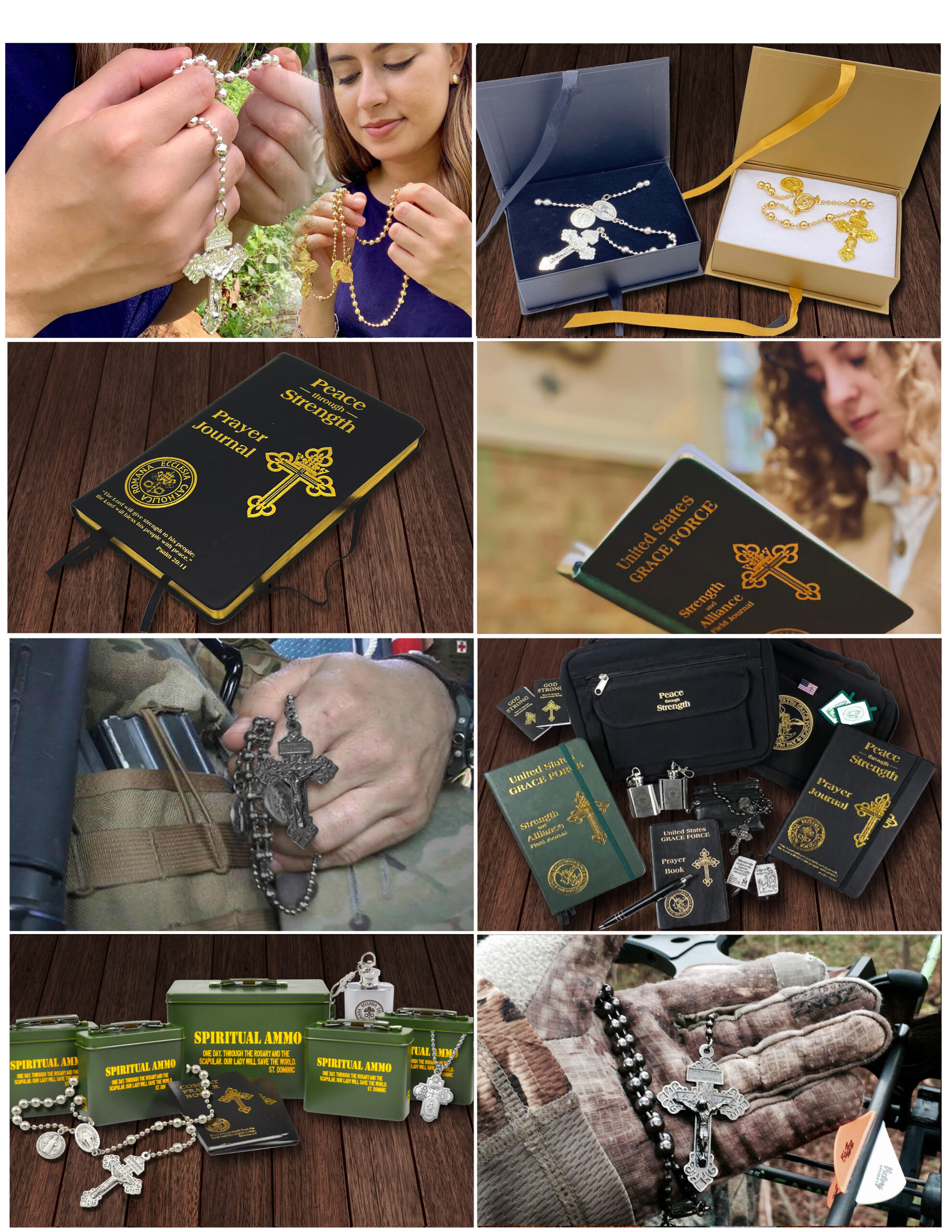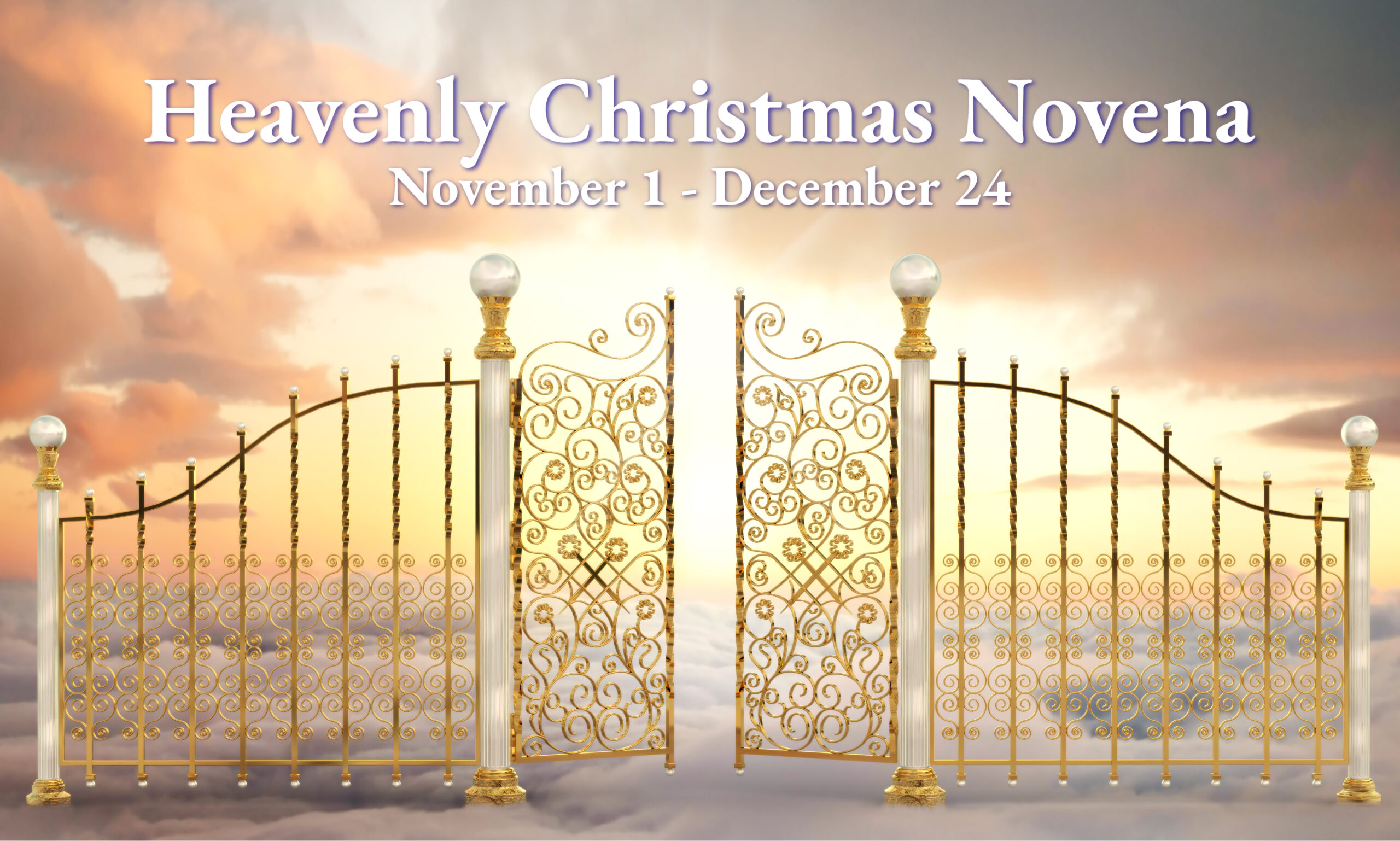 Related Articles
Read more from USGF Training in Holiness