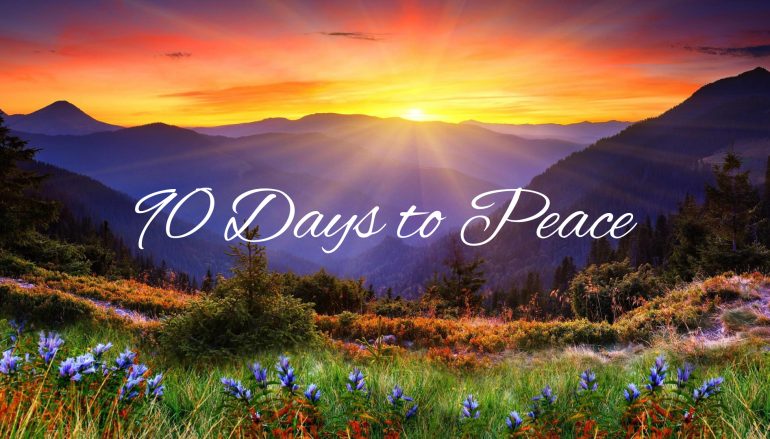 Day 46 – 90 Days to Peace
MOTHER MOST PURE, PRAY THAT WE RECEIVE THE GIFT OF JUSTICE!
GOD'S WORD
"Then the King will say to those on his right, 'Come, you who are blessed by my Father; take your inheritance, the kingdom prepared for you since the creation of the world. For I was hungry and you gave me something to eat, I was thirsty and you gave me something to drink, I was a stranger and you invited me in, I needed clothes and you clothed me, I was sick and you looked after me, I was in prison and you came to visit me.' "Then the righteous will answer him, 'Lord, when did we see you hungry and feed you, or thirsty and give you something to drink? When did we see you a stranger and invite you in, or needing clothes and clothe you? When did we see you sick or in prison and go to visit you?' "The King will reply, 'Truly I tell you, whatever you did for one of the least of these brothers and sisters of mine, you did for me." (Matthew 25:34-40)
HEROES' WORDS
"Charity is no substitute for justice withheld." -St. Augustine
"The source of justice is not vengeance but charity." -St. Bridget of Sweden
"If you want God to hear your prayers, hear the voice of the poor. If you wish God to anticipate your wants, provide those of the needy without waiting for them to ask you. Especially anticipate the needs of those who are ashamed to beg. To make them ask for alms is to make them buy it." -St. Thomas of Villanova
MEDITATION
Justice is the moral virtue that consists in the constant and firm will to give their due to God and neighbor. Justice toward God is called the "virtue of religion." Justice toward men disposes one to respect the rights of each and to establish in human relationships the harmony that promotes equity with regard to persons and to the common good. The just man, often mentioned in the Sacred Scriptures, is distinguished by habitual right thinking and the uprightness of his conduct toward his neighbor. (CCC 1807).
You can enlist in the United States Grace Force HERE (please recruit family and friends!)
Information on the United States Grace Force can be found HERE
We highly recommend ordering the book "Let Freedom Ring" authored by Fr. Bill Peckman, Fr. James Altman and Fr. Rick Heilman. This amazing book was used for our first 40 days of reflections during this 90 Days to Peace journey with tens of thousands of other special forces prayer warriors!
For the remaining 50 days of this 90 Days to Peace journey, we are drawing reflections from the 54 Day Basic Training in Holiness. This leather-bound pocket manual (see below), along with its companion, Combat Prayer Book, are both inspired by the original World War II pocket prayer book, My Military Missal. The daily reflections in this handbook are this basic training. Drawing from the truths found in the Holy Scriptures, the saints, and the Catechism of the Catholic Church, the first 27 days focus upon the qualities of excellence toward which we are all called to strive. The second 27 days contain excerpts from Fr. Heilman's book, Church Militant Field Manual: Special Forces Training for the Life in Christ.
Get Your 54 Day Basic Training in Holiness …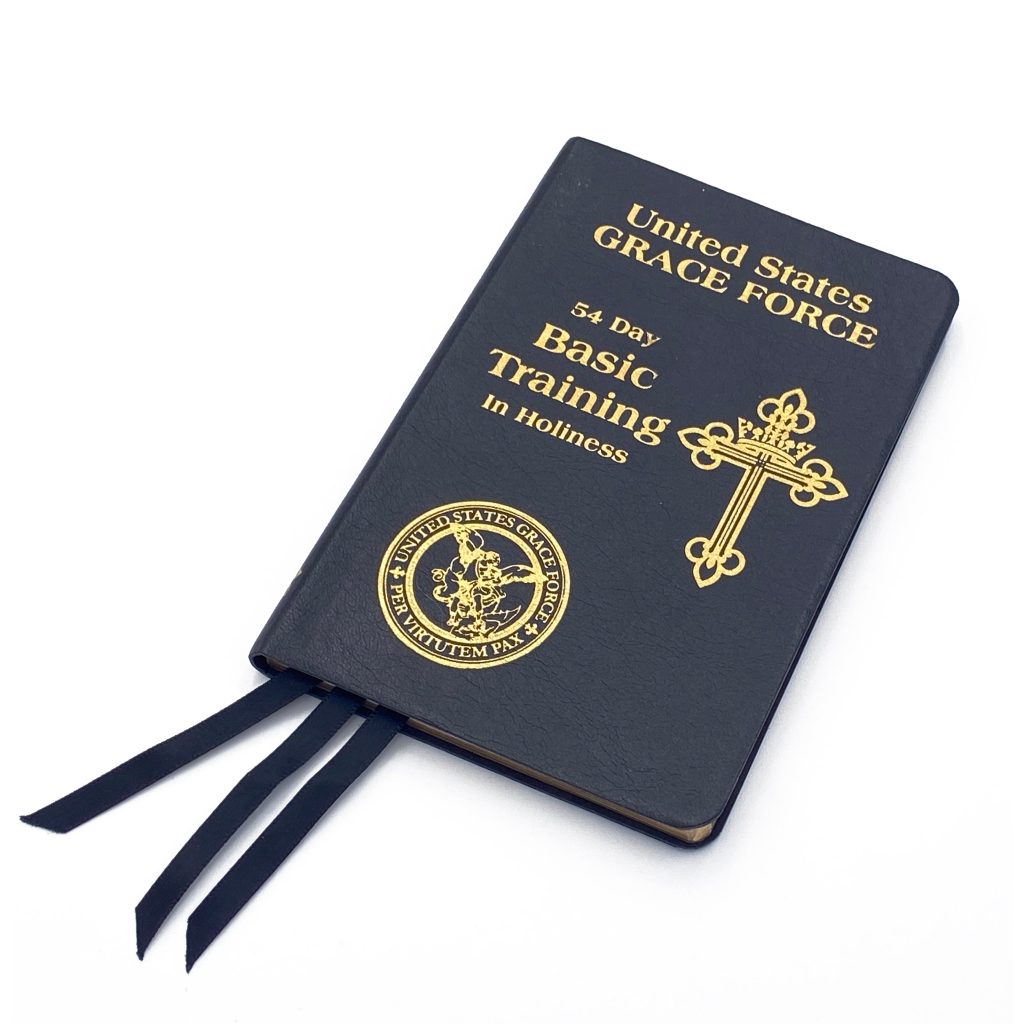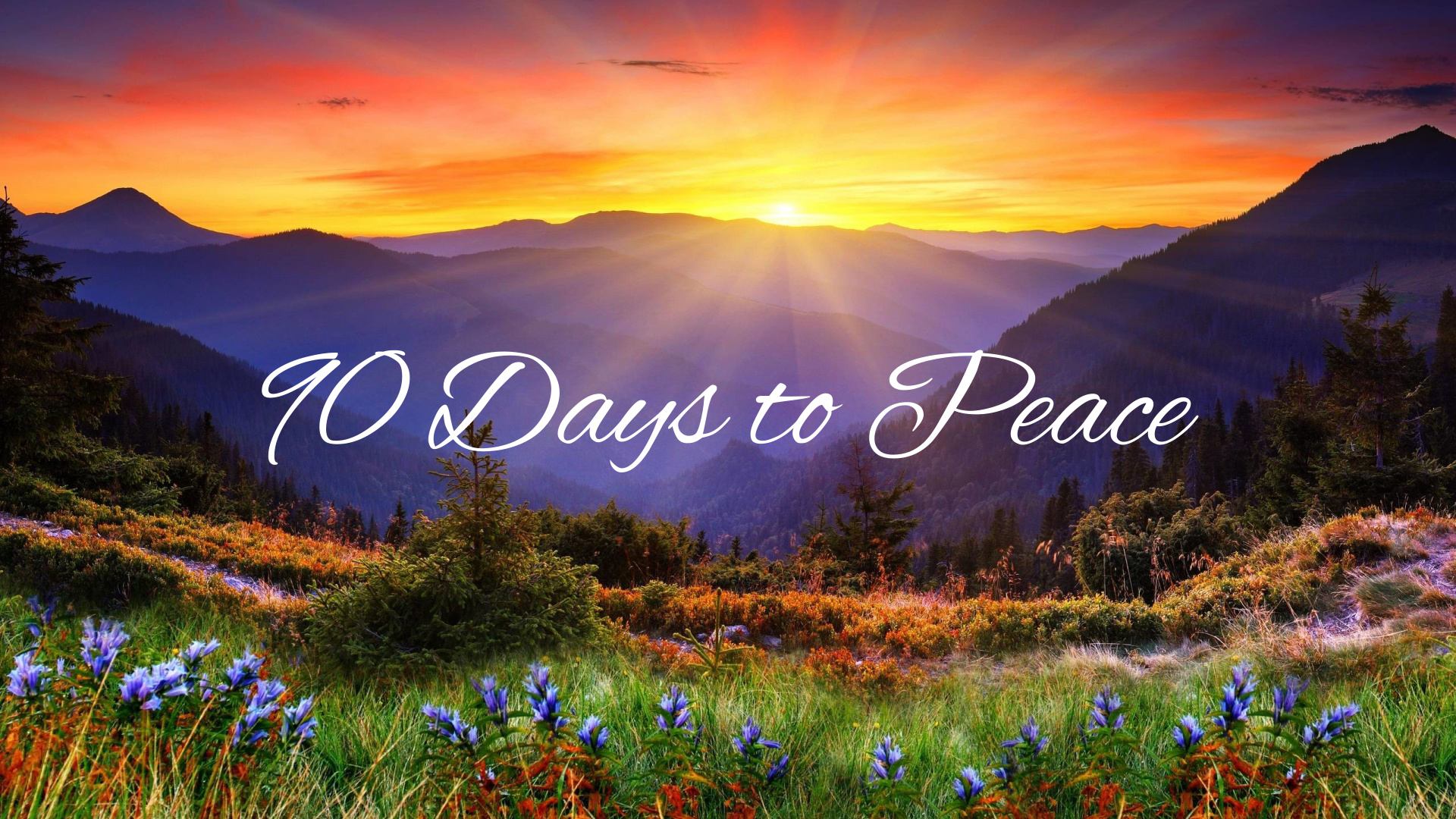 Related Articles
Read more from USGF Training in Holiness