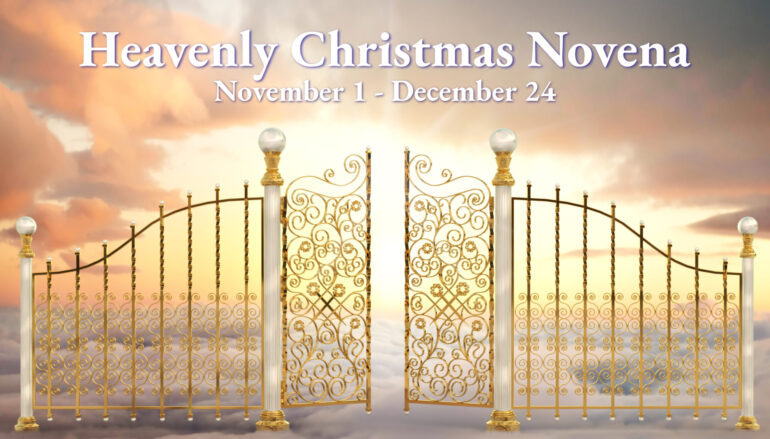 Day 49 – Heavenly Christmas Novena
DAY 49 – MARY, QUEEN OF PEACE, PRAY FOR US
CHURCH MILITANT BOOT CAMP
In the military, boot camp (or, basic training) trains soldiers for combat by instilling discipline and an unbreakable bond. When their training is complete, soldiers act more as a sacrificing, corporate body and less as self-concerned individuals. Here we will learn how to become diligent members of the Church Militant and how absolutely essential it is to move in concert with the Communion of Saints.
LET'S ROLL!!
Today, ask yourself …
Heart: Did I pray for others today? (Holy Soul in Purgatory, Soul in need)
Soul: Did I meet my "prayer-life plan" goals?
Mind: Did I spend some time with spiritual reading?  A recommended option for daily spiritual reading is the brief reflections I offer here daily (below) from my book, "Church Militant Field Manual: Special Forces Training for the Life in Christ."
Strength: Did I meet my daily health & fitness goals?
TODAY'S SPIRITUAL READING: LIVE A SUPERNATURAL LIFE
Surveys by Gallup, the National Opinion Research Center, and the Pew Organization conclude that spiritually committed people are twice as likely to report being "very happy" than the least religiously committed people. Secular analysts seem to be doing back flips trying to explain away the simple reality that there is no other authentic and fulfilling way to live other than a supernatural life.
St. Paul writes, "The unspiritual man does not receive the gifts of the Spirit of God, for they are foolishness to him, and he is not able to understand them because they are spiritually discerned" (1 Cor 2:14). This is the person who acts only by using his or her human faculties (intelligence and will) and who therefore can be wise only in the things of the world. He remains superficial and worldly. This is a heart that has hardened to the presence of God. The prophet Jeremiah writes "Cursed is the man who trusts in human beings, who seeks his strength in flesh, whose heart turns away from the Lord. He is like a barren bush in the desert that enjoys no change of season, but stands in a lava waste, a salt land and empty earth" (Jer 17:5-6).
However, throughout the Bible (e.g., Ps 1, Jer 17, Rev 22) we are told that the blessed ones are those who trust God and his ordinances; they are like trees planted beside streams of water. These trees are full of life (their leaves stay green) and they fulfill their purpose (produce fruit) even in the face of life's challenges. The commentary on 1 Corinthians in the Navarre Bible states, "The spiritual man is the Christian reborn by the grace of God; grace elevates his faculties to enable him to perform actions which have a supernatural value — acts of faith, hope, and charity. A person who is in the state of grace is able to perceive the things of God, because he carries with him the Spirit in his soul in grace, and he has Christ's mind, Christ's attitude. 'We have no alternative,' St. Josemaria Escriva teaches, 'there are only two possible ways of living on this earth: either we live a supernatural life, or we live an animal life. And you and I can only live the life of God, a supernatural life' (Friends of God)." (Excerpt from Church Militant Field Manual).
ANNOUNCEMENT! CHARITY TO PROVIDE FREE COMBAT ROSARIES TO MILITARY, LAW ENFORCEMENT & FIRST RESPONDERS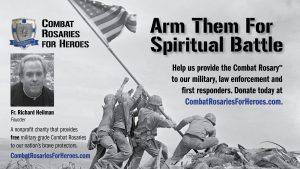 Combat Rosaries for Heroes Inc. will raise funds to provide a free Combat Rosary™ to as many of these heroes as possible. Father Heilman designed the Combat Rosary™ based on the 1916 pull-chain Rosary issued by the U.S. government during World War I. The Rosary is made of steel and features a gunmetal finish. The Combat Rosary™ is carried by the Pontifical Swiss Guard at the Vatican. Each donated Rosary will come with a protective leather zippered case so the sacramental can be easily tucked in a pocket.
Donate at CombatRosariesForHeroes.com. Checks can be sent to P.O. Box 44036, Madison, WI 53744.
Are YOU in?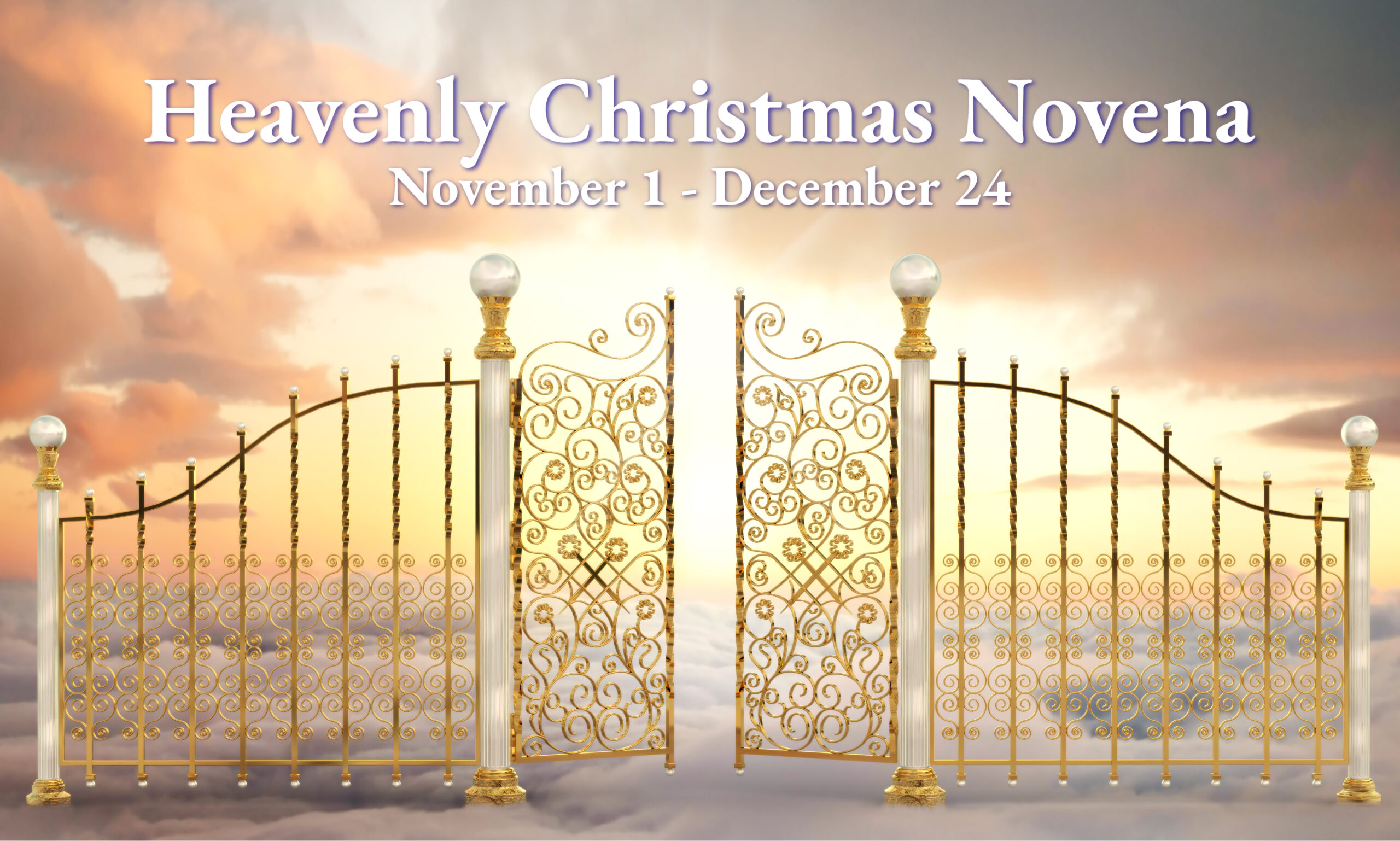 Related Articles
Read more from Announcements