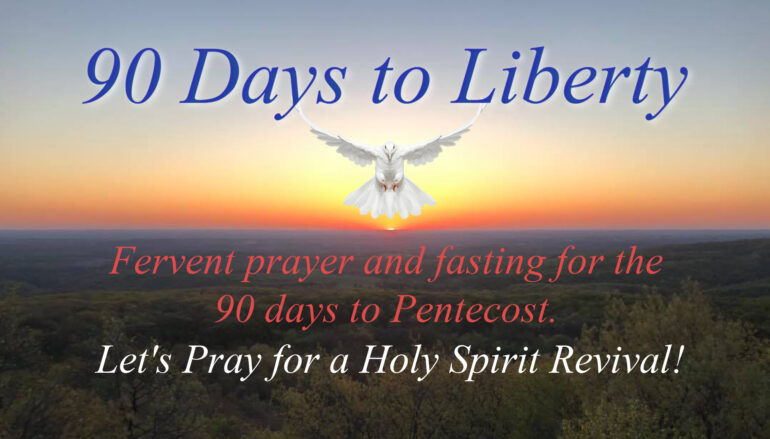 Day 5 – 90 Days to Liberty
My Morning Prayer Sampler
For me, it starts by clearing the cobwebs. I jump out of bed and I am into the shower, get dressed and pour myself a nice cup of coffee. I want get up at a time when I don't feel rushed to meet my daily duties. Mornings (after a shower and my first few sips of coffee) are quality time for me. It's uninterrupted time with just me and my loving God. After a few minutes of quiet time, I begin my prayer.
5:20am – Morning Offering (30 seconds)
5:21am – Spiritual Reading: "Freedom from Cowardice" (below) by Fr. Rick Heilman (4 minutes)
5:25am – Mental Prayer. Using my Peace Through Strength Journal, as I sip my coffee, I pray the Preparatory Prayer found in the journal as I spend the first few minutes speaking to God. This can include what or who you are praying for today. I write this in my journal. Then I just sit quietly, allowing today's spiritual reading to resonate in my heart, while I listen for anything God wants to speak to my heart, which I can write in my journal. Then I pray the Closing Prayer found in my journal. (15 minutes)
5:40am – Pray the Rosary. During these 90 Days I am so looking forward to the peaceful offering of the rosary by Doug Barry in the video below. (19 minutes)
6:00am – Pray the Angelus (1 minute)
Then I spend some time reflecting on today's readings for Mass, and I am off for a brisk walk with my dog, Gracie (still reflecting on today's readings). Then, it's time to head to Mass.
There you have it, like Jesus spending 40 days in prayer in the desert, defeating the devil, we dedicate ourselves to just 40 minutes of prayer each morning, cultivating our love for our Lord and our Lady, filling the house of our soul with their love and God's grace, which brings peace. Now I am well-prepared to live my day for God, not for me.
Our Daily Prayer for Liberty and for a Holy Spirit Revival 
"Free us from every force of oppression, both internally and externally. Grant to our leaders the wisdom to protect and promote our liberties; by your grace may we have the courage to defend them, for ourselves and for all those who live in this blessed land. Heavenly Father, grant a Holy Spirit Revival in our land!" (Based on a prayer by the USCCB)
"Freedom from Cowardice" by Fr. Rick Heilman
Recently, Facebook suspended my account for 24 hours for sharing a video of a respected doctor who has had success with a treatment for COVID-19. The video that supposedly does not follow Facebook's community standards had 1.5 million views in one week, and at the time of this writing has not been banned on YouTube.
What's going on here? Obviously, this is about the ongoing threat of my willingness to speak the truth openly. Such behavior is not allowed by the mob who is clearly in power now. This action by Facebook is an example of the classic chilling effect meant to place fear in anyone who does not stay within the lines of the mob's agenda. "Chilling effect" is a term in law and communication that describes a situation where speech or conduct is suppressed by fear of penalization at the interests of an individual or group.
The problem right now is that this chilling effect is proving to be remarkably effective. Most people are cowering in fear. Even religious leaders are kowtowing to the mob. Why? Because speaking the truth openly is considered "divisive." In other words, because those who oppose the Holy Spirit aggressively express their offense of divine revelation (Sacred Scripture and Sacred Tradition), we must remain silent on these teachings. For the sake of unity, we are expected to silently sit by and allow the normalization of killing babies, the demise of the nuclear family, sodomy, gender dysphoria (grown men sharing a bathroom with little girls), Marxism, etc.
These growing calls for silence, amid the mounting aggression of the mob, have turned an incrementalism of evil into a bum-rush of everything that betrays the will of God.
Archbishop Fulton Sheen wrote, "The refusal to take sides on great moral issues is itself a decision. It is a silent acquiescence to evil. The tragedy of our time is that those who still believe in honesty lack fire and conviction, while those who believe in dishonesty are full of passionate conviction."
Jesus did not prescribe this silent acquiescence to evil as a way to avoid division. We are not to kowtow to any chilling effect from the mob. Instead, we must be willing to boldly speak the truth with love, despite the backlash that is sure to come. We were told, "Brother will hand over brother to death, and the father his child; children will rise up against parents and have them put to death. You will be hated by all because of my name, but whoever endures to the end will be saved" (Matthew 10:21-22).
There it is — "but whoever endures to the end will be saved." Therefore, I must ask myself, "What if I get hit by a car today and must stand before the judgment throne of God?" Will I be eternally condemned for speaking truth that might have been divisive or offended people? Or will I be saved because I stood with Christ and His truth, endured in fortitude, and was unafraid to thwart the advancement of evil in our times, regardless of what the consequences were?
What will YOU choose…courage or cowardice? (From "Let Freedom Ring")
You can enlist in the United States Grace Force HERE (please recruit family and friends!)
Information on the United States Grace Force can be found HERE
We highly recommend ordering the book "Let Freedom Ring" authored by Fr. Bill Peckman, Fr. James Altman and Fr. Rick Heilman. This amazing book will be a great tool for easy access, highlighting and bookmarking as you traverse through the first 40-days of our 90 Days to Liberty journey with tens of thousands of other special forces prayer warriors!
You can order the book at RomanCatholicGear.com.
You may want to consider using the Hallow App for Lent: Hallow.com
GET YOUR PEACE THROUGH STRENGTH PRAYER JOURNAL …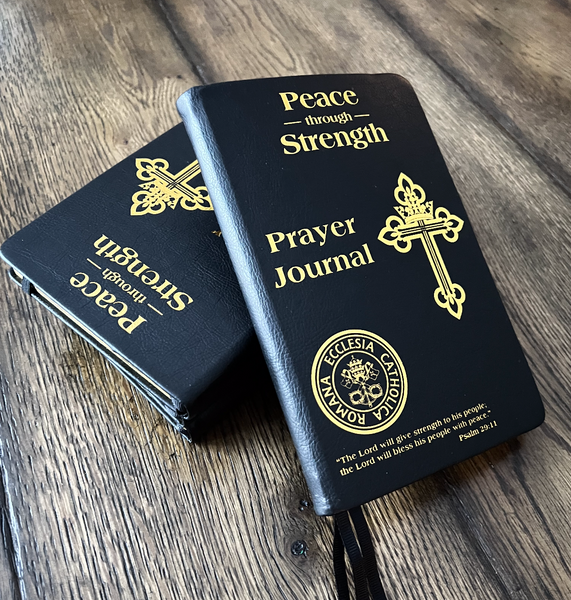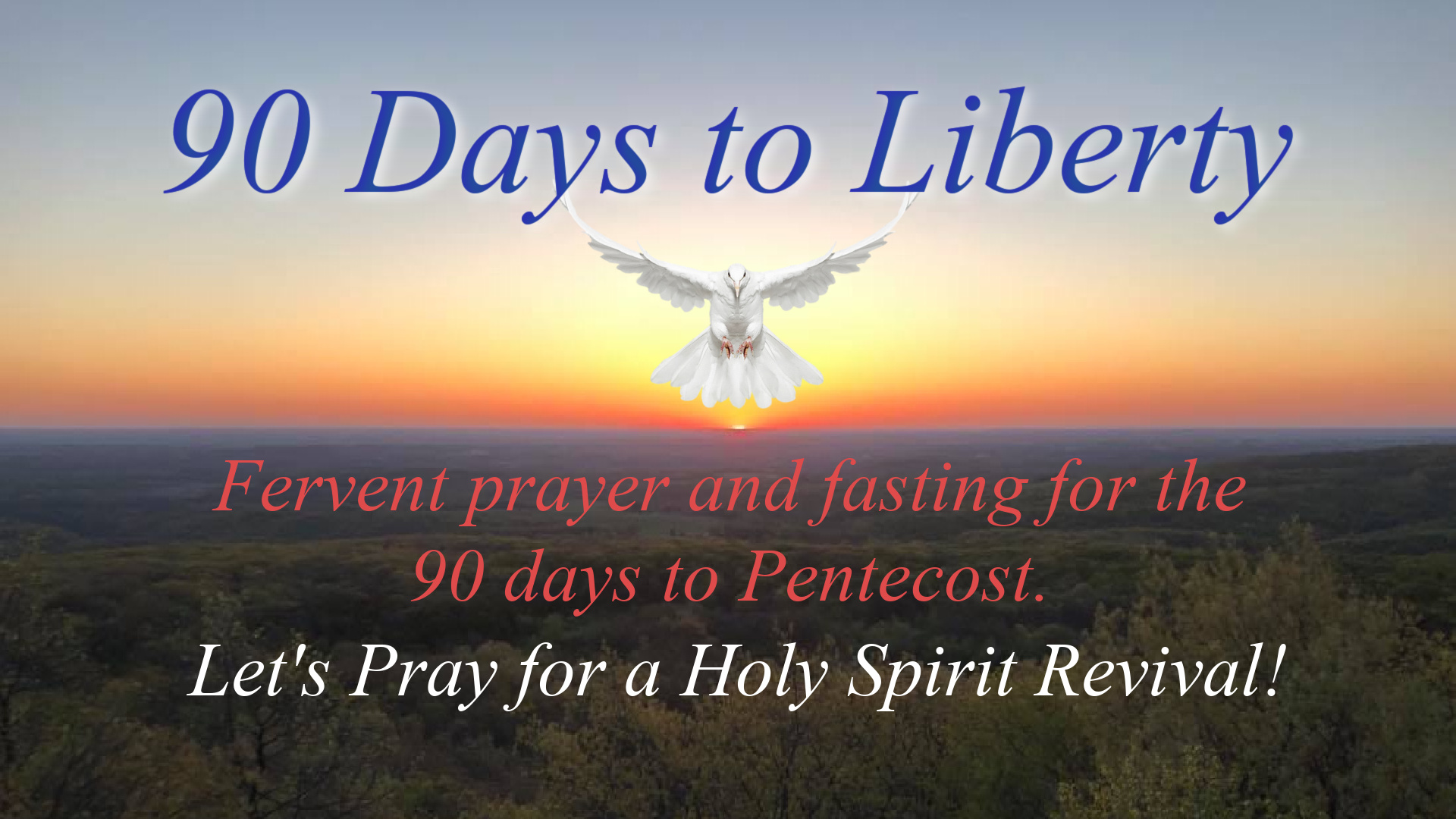 Related Articles
Read more from Latest Posts