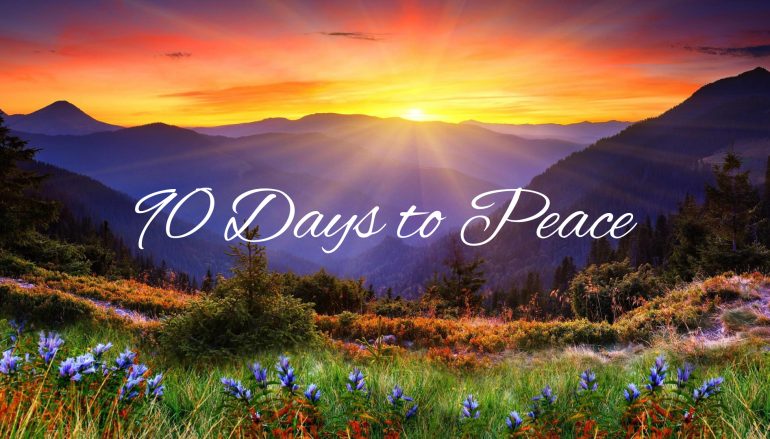 Day 52 – 90 Days to Peace
MOTHER OF GOOD COUNSEL, PRAY THAT WE RECEIVE THE GIFT OF FORTITUDE!
GOD'S WORD
"The LORD is my light and my salvation; whom shall I fear? The LORD is the strength of my life; of whom shall I be afraid?" (Psalm 27:1)
"When I am afraid, I will trust in you. In God, whose word I praise, in God I trust; I will not be afraid. What can mortal man do to me?" (Psalm 56:3-4)
"For ye have not received the spirit of bondage again to fear; but ye have received the Spirit of adoption, whereby we cry, 'Abba, Father.'" (Romans 8:15)
"Be on your guard; stand firm in the faith; be men of courage; be strong." (1 Corinthians 16:13)
"For God has not given us a spirit of fear and timidity, but of power, love, and self-discipline." (2 Timothy 1:7)
"There is no fear in love. But perfect love drives out fear, because fear has to do with punishment. The one who fears is not made perfect in love." (1 John 4:18)
HEROES' WORDS
"The principal act of courage is to endure and withstand dangers doggedly rather than to attack them" -St. Thomas Aquinas
MEDITATION
The Gift of Fortitude: One of the seven gifts of the Holy Spirit; it gives a person a special strength of will. This gift confers an extraordinary readiness to undergo trials for love of God or in fulfillment of the divine will; unusual courage to bear difficulties even for many years; firmness in carrying arduous tasks to their completion; perseverance in a lifetime fidelity to one's vocation in spite of heavy trials or disappointments sent by God; and gladness in being privileged to suffer persecution or humiliation in union with Christ and for the sake of his name. (Fr. John Hardon, Modern Catholic Dictionary)
You can enlist in the United States Grace Force HERE (please recruit family and friends!)
Information on the United States Grace Force can be found HERE
We highly recommend ordering the book "Let Freedom Ring" authored by Fr. Bill Peckman, Fr. James Altman and Fr. Rick Heilman. This amazing book was used for our first 40 days of reflections during this 90 Days to Peace journey with tens of thousands of other special forces prayer warriors!
For the remaining 50 days of this 90 Days to Peace journey, we are drawing reflections from the 54 Day Basic Training in Holiness. This leather-bound pocket manual (see below), along with its companion, Combat Prayer Book, are both inspired by the original World War II pocket prayer book, My Military Missal. The daily reflections in this handbook are this basic training. Drawing from the truths found in the Holy Scriptures, the saints, and the Catechism of the Catholic Church, the first 27 days focus upon the qualities of excellence toward which we are all called to strive. The second 27 days contain excerpts from Fr. Heilman's book, Church Militant Field Manual: Special Forces Training for the Life in Christ.
Get Your 54 Day Basic Training in Holiness …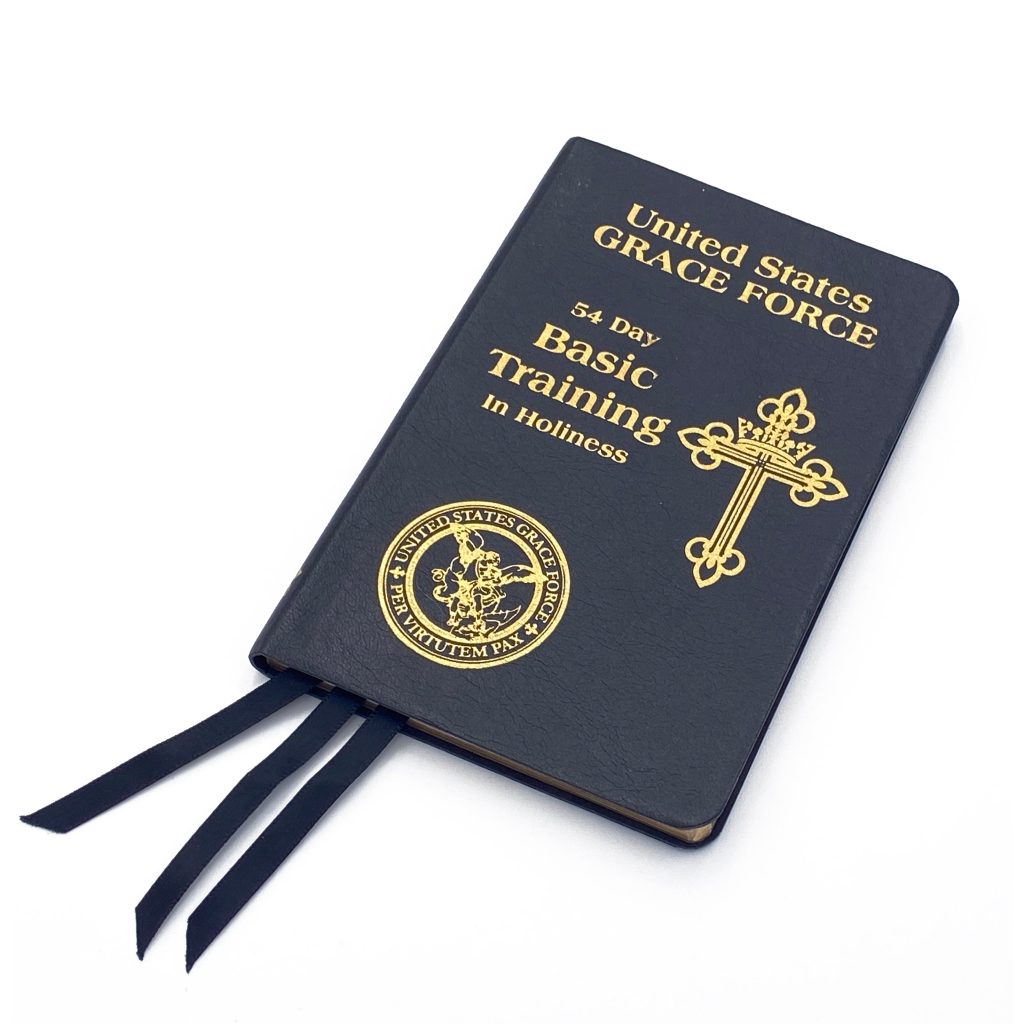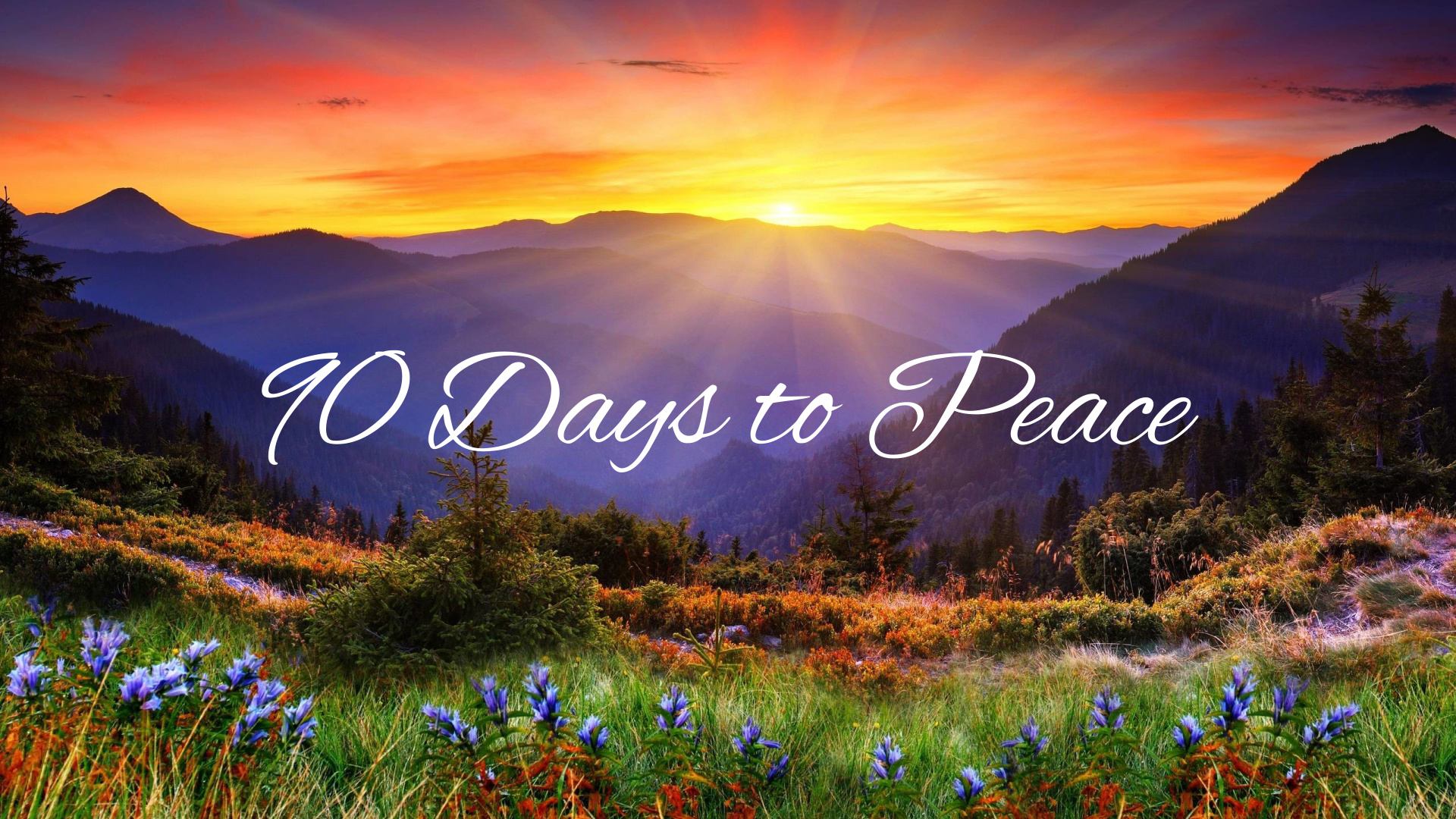 Related Articles
Read more from USGF Prayer Campaigns