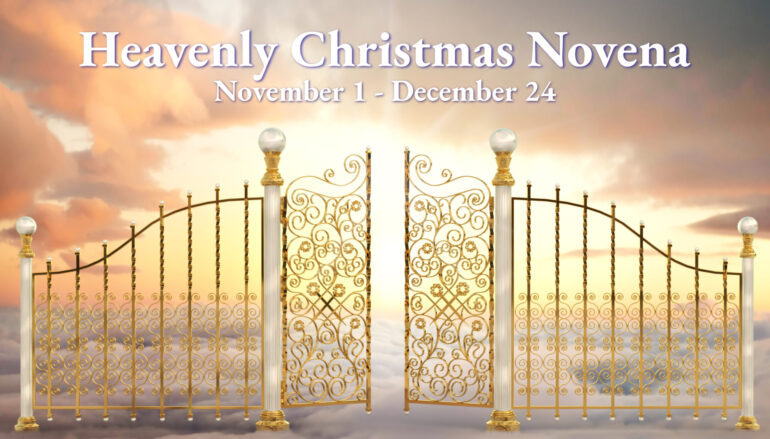 Day 52 – Heavenly Christmas Novena
DAY 52 – OUR LADY OF GUADALUPE, PRAY FOR US
CHURCH MILITANT BOOT CAMP
In the military, boot camp (or, basic training) trains soldiers for combat by instilling discipline and an unbreakable bond. When their training is complete, soldiers act more as a sacrificing, corporate body and less as self-concerned individuals. Here we will learn how to become diligent members of the Church Militant and how absolutely essential it is to move in concert with the Communion of Saints.
LET'S ROLL!!
Today, ask yourself …
Heart: Did I pray for others today? (Holy Soul in Purgatory, Soul in need)
Soul: Did I meet my "prayer-life plan" goals?
Mind: Did I spend some time with spiritual reading?  A recommended option for daily spiritual reading is the brief reflections I offer here daily (below) from my book, "Church Militant Field Manual: Special Forces Training for the Life in Christ."
Strength: Did I meet my daily health & fitness goals?
TODAY'S SPIRITUAL READING: POWER OF PRAYER
The heroes of our faith are the warrior saints who have gone before us. God worked mightily and miraculously through them. Therefore, we must study their ways. In humility, obedience, and trust (H.O.T.), we ask: How did they remain so well connected, in such strong friendship with God, so that his river of supernatural grace could flow so freely through them? What do these "SEALS for Christ" teach us about the ideal spiritual disciplines, the ultimate daily regimen of prayer?
Prayer is our outstanding supernatural resource for fighting the wiles of the enemy. St. Alphonsus said, "Prayer is, beyond doubt, the most powerful weapon the Lord gives us to conquer evil … but we must really put ourselves into the prayer, it is not enough just to say the words, it must come from the heart. And also prayer needs to be continuous, we must pray no matter what kind of situation we find ourselves in: the warfare we are engaged in is ongoing, so our prayer must be on-going also."
We are being asked to allow God's grace to surge through us to a waiting world, but nemo dat quod non habet (no one gives what he does not have). Fr. John McCloskey in his Seven Daily Habits of Holy Apostolic People correctly points out that the following seven exceptional habits of prayer are the way of storing up spiritual energy to be used to bring Christ to others. St. Bernadette said: "Do not just be a channel for grace, but a reservoir, an overflowing reservoir. No sooner has a channel received grace than it pours it out. A reservoir waits to be filled up and then offers grace to those who come to draw from its superabundance."
Fr. John McCloskey's Seven Daily Habits of Holy Apostolic People include:
The Morning Offering
Mental Prayer (at least 15 minutes)
Spiritual Reading (at least 15 minutes)
Holy Mass and Communion
The Angelus (at 6 AM, noon, 6 PM)
The Holy Rosary
Brief Examination of Conscience (at night)
(Excerpt from Church Militant Field Manual).
ANNOUNCEMENT! CHARITY TO PROVIDE FREE COMBAT ROSARIES TO MILITARY, LAW ENFORCEMENT & FIRST RESPONDERS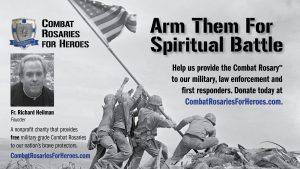 Combat Rosaries for Heroes Inc. will raise funds to provide a free Combat Rosary™ to as many of these heroes as possible. Father Heilman designed the Combat Rosary™ based on the 1916 pull-chain Rosary issued by the U.S. government during World War I. The Rosary is made of steel and features a gunmetal finish. The Combat Rosary™ is carried by the Pontifical Swiss Guard at the Vatican. Each donated Rosary will come with a protective leather zippered case so the sacramental can be easily tucked in a pocket.
Donate at CombatRosariesForHeroes.com. Checks can be sent to P.O. Box 44036, Madison, WI 53744.
Are YOU in?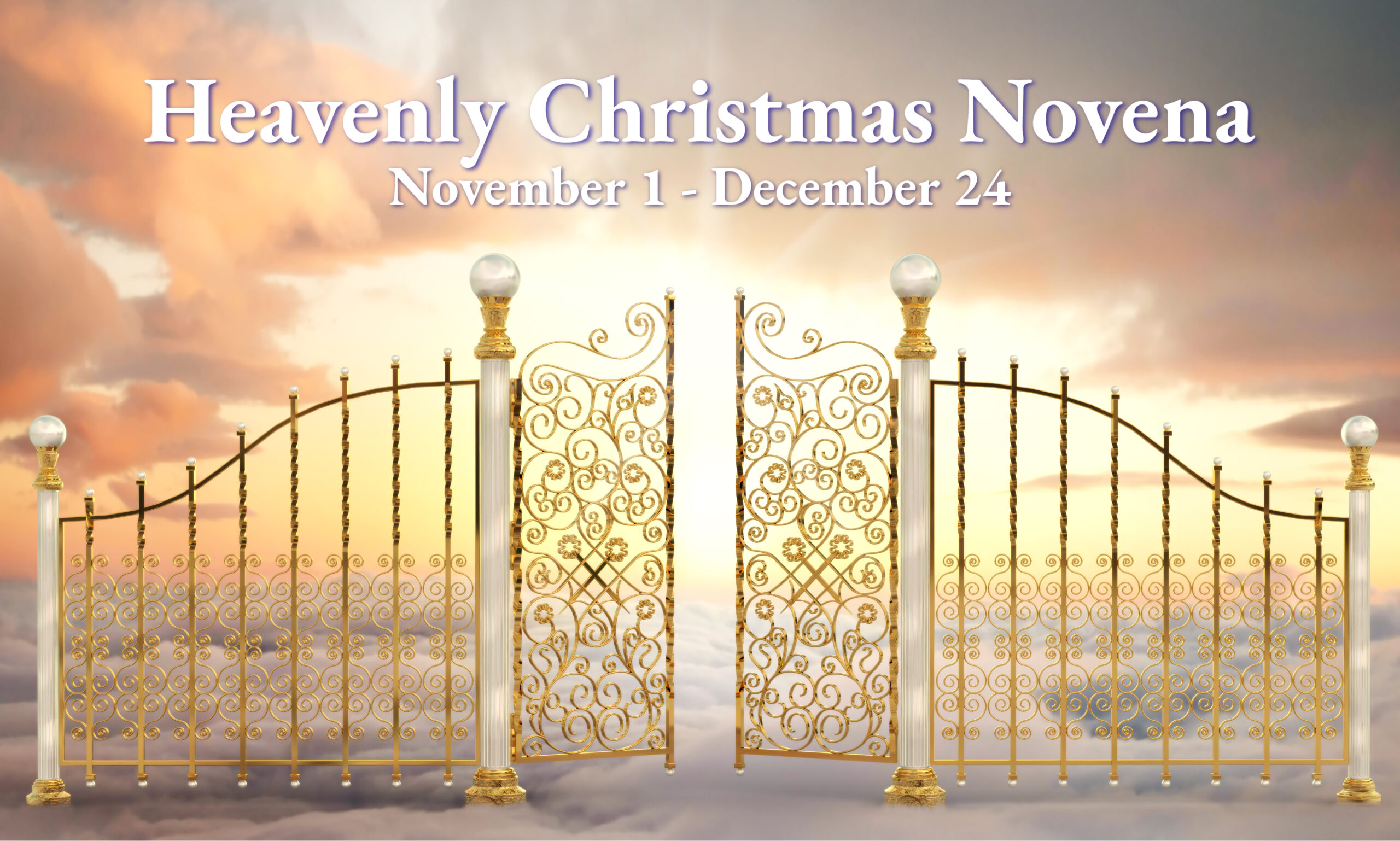 Related Articles
Read more from Latest Posts