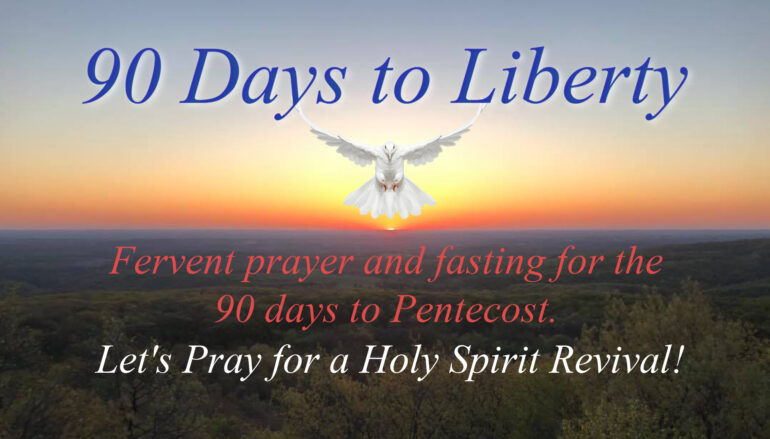 Day 82 – 90 Days to Liberty – Pentecost Novena, Day 1
Novena to the Seven Gifts Of The Holy Spirit
FIRST DAY 
Holy Spirit! Lord of Light! From Your clear celestial height, Your pure beaming radiance give!
The Holy Spirit
Only one thing is important — eternal salvation. Only one thing, therefore, is to be feared–sin? Sin is the result of ignorance, weakness, and indifference. The Holy Spirit is the Spirit of Light, of Strength, and of Love. With His sevenfold gifts He enlightens the mind, strengthens the will, and inflames the heart with love of God. To ensure our salvation we ought to invoke the Divine Spirit daily, for "The Spirit helpeth our infirmity. We know not what we should pray for as we ought. But the Spirit Himself asketh for us."
Prayer
Almighty and eternal God, Who hast vouchsafed to regenerate us by water and the Holy Spirit, and hast given us forgiveness all sins, vouchsafe to send forth from heaven upon us your sevenfold Spirit, the Spirit of Wisdom and Understanding, the Spirit of Counsel and Fortitude, the Spirit of Knowledge and Piety, and fill us with the Spirit of Holy Fear. Amen.
Our Father and Hail Mary ONCE.
Glory be to the Father SEVEN TIMES.
Act of Consecration, Prayer for the Seven Gifts (below)
ACT OF CONSECRATION TO THE HOLY SPIRIT
On my knees I before the great multitude of heavenly witnesses I offer myself, soul and body to You, Eternal Spirit of God. I adore the brightness of Your purity, the unerring keenness of Your justice, and the might of Your love. You are the Strength and Light of my soul. In You I live and move and am. I desire never to grieve You by unfaithfulness to grace and I pray with all my heart to be kept from the smallest sin against You. Mercifully guard my every thought and grant that I may always watch for Your light, and listen to Your voice and follow Your gracious inspirations. I cling to You and give myself to You and ask You, by Your compassion, to watch over me in my weakness. Holding the pierced Feet of Jesus and looking at His Five Wounds, and trusting in His Precious Blood and adoring His opened Side and stricken Heart, I implore You, Adorable Spirit, Helper of my infirmity, to keep me in Your grace that I may never sin against You. Give me grace O Holy Spirit, Spirit of the Father and the Son to say to You always and everywhere, "Speak, Lord, for Your servant heareth." Amen.
PRAYER FOR THE SEVEN GIFTS OF THE HOLY SPIRIT
O Lord Jesus Christ Who, before ascending into heaven did promise to send the Holy Spirit to finish Your work in the souls of Your Apostles and Disciples, deign to grant the same Holy Spirit to me that He may perfect in my soul, the work of Your grace and Your love. Grant me the Spirit of Wisdom that I may despise the perishable things of this world and aspire only after the things that are eternal, the Spirit of Understanding to enlighten my mind with the light of Your divine truth, the Spirit on Counsel that I may ever choose the surest way of pleasing God and gaining heaven, the Spirit of Fortitude that I may bear my cross with You and that I may overcome with courage all the obstacles that oppose my salvation, the Spirit of Knowledge that I may know God and know myself and grow perfect in the science of the Saints, the Spirit of Piety that I may find the service of God sweet and amiable, and the Spirit of Fear that I may be filled with a loving reverence toward God and may dread in any way to displease Him. Mark me, dear Lord with the sign of Your true disciples, and animate me in all things with Your Spirit. Amen.
Our Daily Prayer for Liberty and for a Holy Spirit Revival 
"Free us from every force of oppression, both internally and externally. Grant to our leaders the wisdom to protect and promote our liberties; by your grace may we have the courage to defend them, for ourselves and for all those who live in this blessed land. Heavenly Father, grant a Holy Spirit Revival in our land!" (Based on a prayer by the USCCB)
YOU MADE US FOR YOURSELF
The unfortunate reality is that the modern campaign of militant secular indoctrination has been so severe that fewer remain who believe or trust in God's supernatural power. In spiritual terms, this makes us puny and scrawny rather than strong and powerful mighty warriors ready to confront the powers of darkness in the heavenly realm. With so many modernized Christians ignoring the reality of grace, it is no wonder that evil is thriving in our day.
In speaking of the need for a New Evangelization, Pope Benedict XVI said, "the true problem of our times is the 'Crisis of God,' the absence of God, disguised by an empty religiosity" … a kind of lukewarmness, going through the motions of one's faith, which ends up collapsing completely. The terrible consequence of this war on the supernatural is seen in the epidemic of spiritual sloth in our times — hearts deadened to the Divine Life of God.
Bishop Robert Barron draws attention to this very real epidemic in our times: "A real concrete statistic around this is that 70 percent of the baptized faithful are staying away from Mass on a regular basis. And we're doing well in comparison with the European countries. Vatican II said the Mass is the source and summit of the Christian life … everything leads to and flows from the Mass. The Eucharist is everything, and 70 percent could care less about it. Yes, there are many reasons around why some do not go to Mass, but I suspect that, for most, they are suffering from spiritual sloth; they could just care less."
Aristotle said, "No one can long remain in sadness without any joy." Depriving oneself of spiritual joy through neglect and sloth leaves one desperate to fill that void with inferior pleasures. Hence, it is no wonder why we see so many people frantically attempting to fill their lives with every kind of activity and distraction possible, desperately trying to avoid the gloom of emptiness. St. Augustine said, "You have made us for yourself, Lord, and our hearts are restless until they rest in you." (Excerpt from Church Militant Field Manual).
You can enlist in the United States Grace Force HERE (please recruit family and friends!)
Information on the United States Grace Force can be found HERE
We highly recommend ordering the book "Let Freedom Ring" authored by Fr. Bill Peckman, Fr. James Altman and Fr. Rick Heilman. This amazing book will be a great tool for easy access, highlighting and bookmarking as you traverse through the first 40-days of our 90 Days to Liberty journey with tens of thousands of other special forces prayer warriors!
You can order the book at RomanCatholicGear.com.
You may want to consider using the Hallow App for Lent: Hallow.com
GET YOUR PEACE THROUGH STRENGTH PRAYER JOURNAL …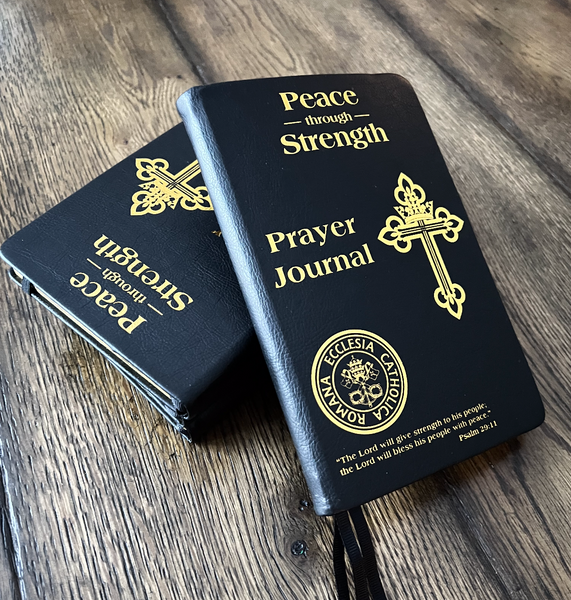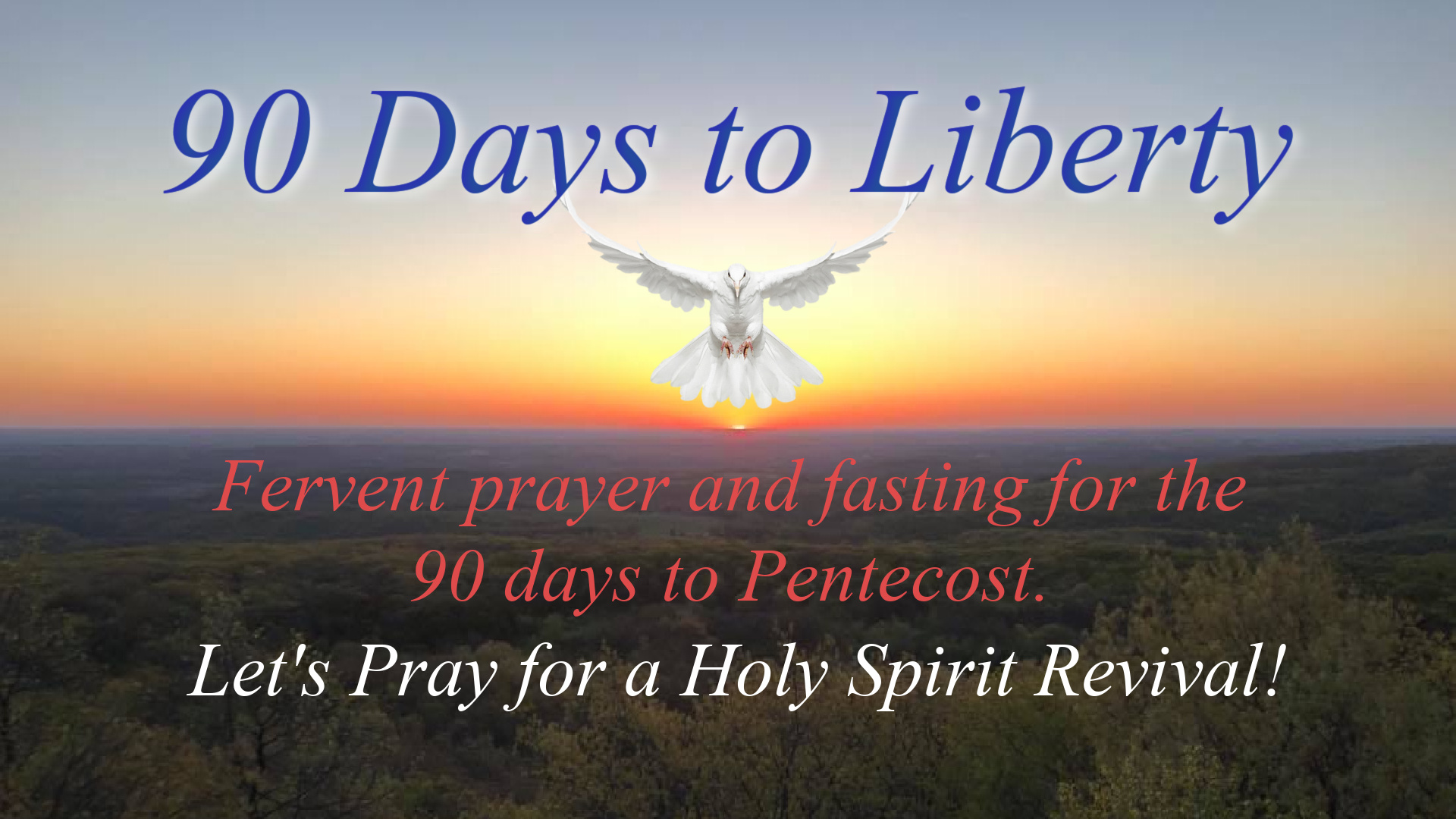 Related Articles
Read more from USGF Prayer Campaigns