Grace Force Podcast Episode 03, The Catholic Gentleman
Sam Guzman, the 'Catholic Gentleman,' joins Fr. Richard Heilman and Doug Barry for a lively discussion of authentic Catholic manhood, the need for virtue, the notion of "toxic masculinity" and how men today can live up to their roles as fathers, husbands and defenders of faith. Sam is the author of a new book, The Catholic Gentleman: Living Authentic Manhood Today.
Authentic Manhood
Sam Guzman's web site, The Catholic Gentleman, has an extensive library of articles on the Catholic faith, along with fun content such as:
The Official Catholic Beer Blessing
A Catholic Guide to Self Defense
Get Married Young Man: Dating to Marry
St. Maximilian Kolbe on Serious, Repeated Sin
Pipe Smoking 101
The Catholic Gentleman
Book You can purchase Sam Guzman's latest book, The Catholic Gentleman, at Amazon.com or directly from the publisher, Ignatius Press.
More from Fr. Richard Heilman
To follow more of Fr. Richard Heilman's teachings, subscribe to the podcast of his Sunday homilies on Apple Podcasts or Google Play Music, or browse through them on the St. Mary of Pine Bluff Catholic Church web site. Also follow Father's writings on the U.S. Grace Force and Roman Catholic Man web sites.
More from Doug Barry
Follow Doug on his YouTube channel and read more on the Battle Ready web site.
U.S. Grace Force Gear
Official USGF gear can be purchased from the USGF Store, includuing Combat Rosaries, prayer books, scapular medals, T-shirts, caps, holy water and blessed salt flasks, and the Peace Through Strength Challenge Coin. Check out the USGF collection, powered by Roman Catholic Gear.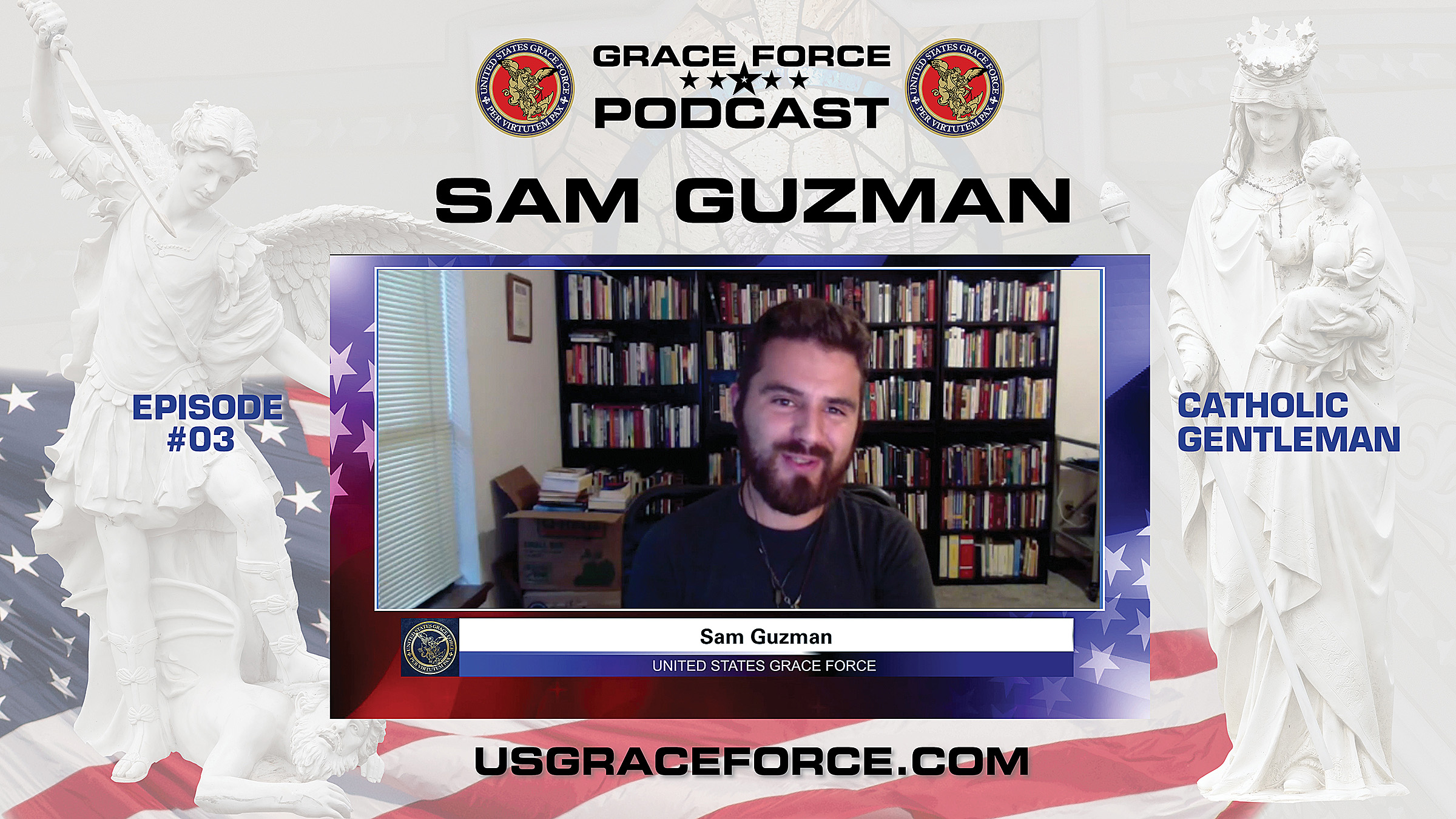 Related Articles
Read more from Latest Posts