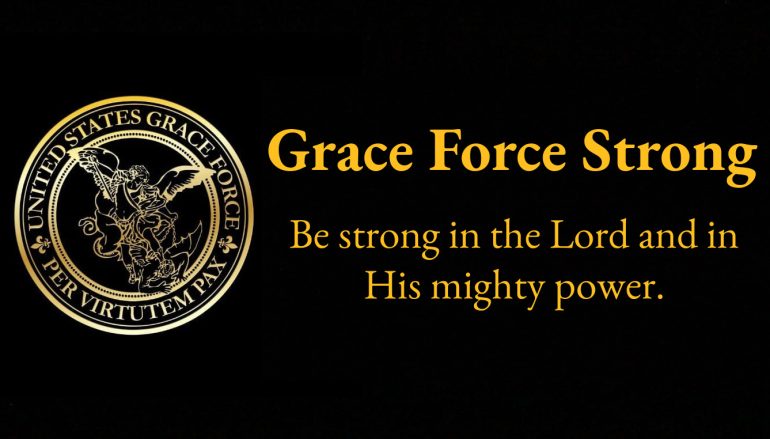 Grace Force Strong in 2022
Grace Force Strong in 2022
I don't know about you, but I am SO looking forward to 2022!! I believe the words of Mary in the Magnificat are going to ring true: "He has scattered the proud in their conceit. He has cast down the mighty from their thrones. The rich He has sent away empty."  We are already seeing elite after elite falling before our eyes. I am hopeful that the suppressed truth is going to emerge.
Here's what I believe …
I believe evil advanced upon us because we were found to be weak; we were easy pickings. But, all around us, the children of light and truth are getting up onto the battle field and into the fight. If this is true, and I believe it is, we must "get strong." Satan will treat us like his play toy, if we don't seek this strength first. I am SO ready! Are you?
I believe our first move is to prioritize our physical health and strength. I used to be religious with going to the gym, for example. This politicized virus derailed all of that. That means, it's been almost two years since I have been to the gym. Shame on me!! I start back on Monday!
I believe that when our physical health wanes, we struggle to work at our spiritual health. We get sluggish and lazy. So, my first step in "getting stronger" will be to get back at working on my physical health. Are you with me?!
I believe this Lent is going to be POWERFUL. I have some incredible plans for us in the works that I will reveal in a few weeks. But, I am not going to allow any shaky physical health stand in the way. For now, let's stay solid in our spiritual habits, while we give extra attention to improving our physical health. Lent will be here before we know it. Let's do this!!
I've started a new FB group which is targeted at those who have come to believe in the incredible health benefits of fasting, as well as the KETO diet that focuses on removing toxic carbohydrates and sugars that work to keep weight on us. We will share information (the "science") and we will share our progress, as we root each other on and encourage each to stick with this. Some call this "accountability partners," I like referring to us as "Battle Buddies."
Start now making your plans. Everyone's plans will be a little different based on your current age and state of physical health. I am recommending that our start date for implementing our plan is Monday, January 3rd.
St Paul wrote in his letter to the Corinthians: "You know that many runners enter a race, and only one of them wins the prize. So, run to win!"  We're Christ's "Spiritual Olympic Athletes" who must train hard to be His CHAMPIONS!!
LET'S GET GRACE FORCE STRONG!!
Here is the link to our "Grace Force Strong" FB group HERE.
PLEASE SHARE THIS EVERYONE YOU KNOW!!!
Doug and I talked about much of this on our recent podcast: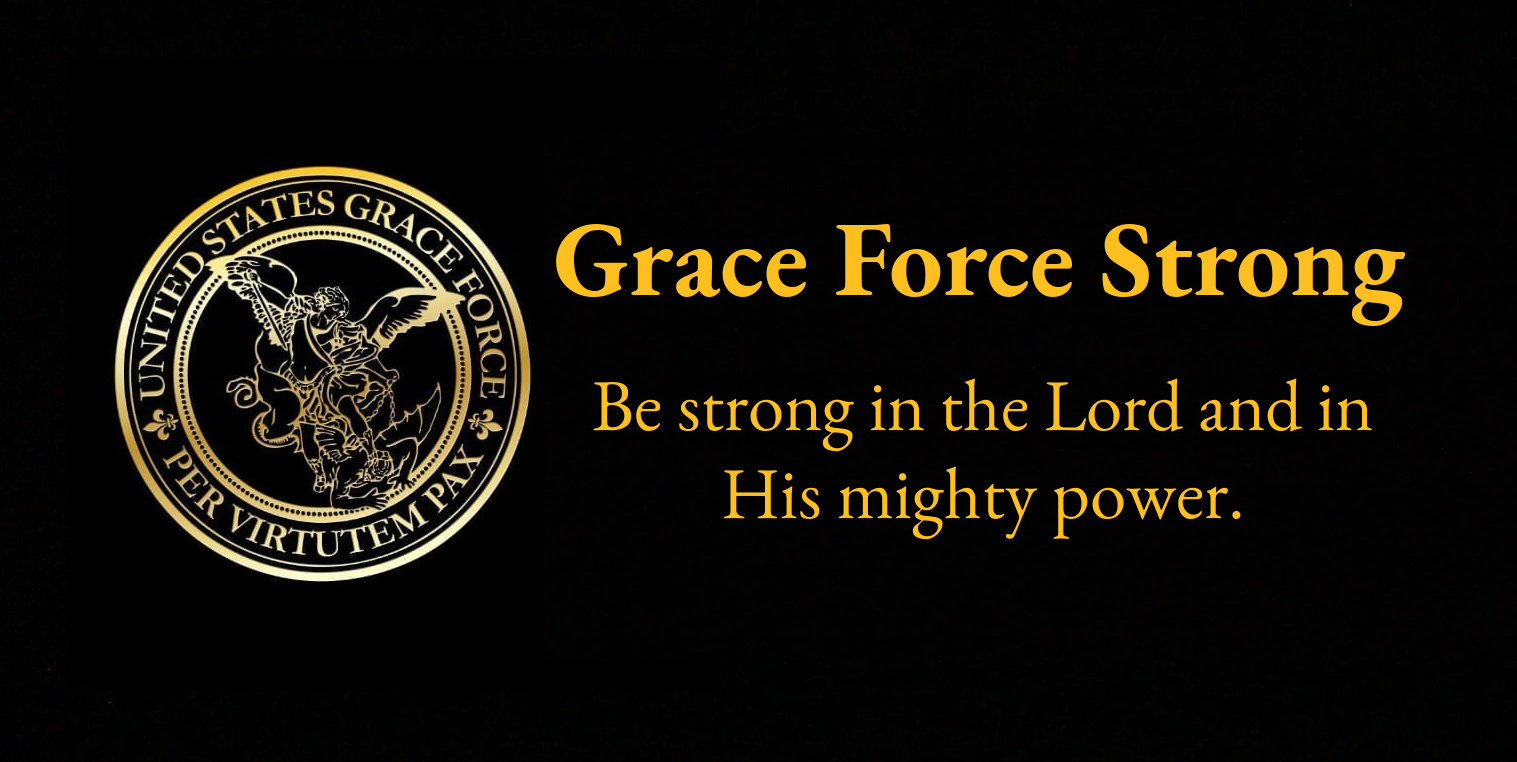 Related Articles
Read more from Latest Posts