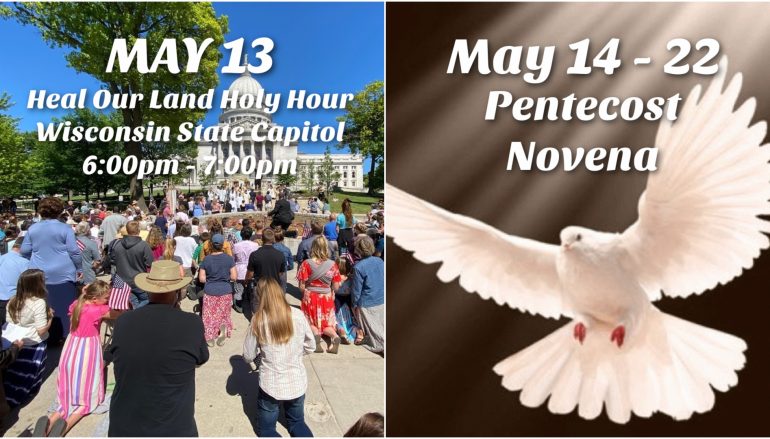 Join Heaven's Army to Pray for an Outpouring of the Holy Spirit in the USA
May 13: Heal Our Land Holy Hour – Join Us!
There's no sugar-coating it: Our country is going through a dark time. But we believe God is calling us to change the course of history, taking seriously our duty of Christian witness.
So, this Thursday, May 13, 2021, we are going to act on that belief!
Please consider joining us at the State Street steps of the Wisconsin State Capitol this Thursday, May 13, from 6pm to 7pm for a Holy Hour of Adoration to pray for an outpouring of the Holy Spirit on the USA! This comes with permission from Bishop Hying.
I believe God will richly bless all of those who join in this historic call for a Holy Spirit revival in our land. Come and get blessed and filled with the Holy Spirit!
This is called "Heal Our Land Holy Hour" and is based on this scripture passage:
"If my people, who are called by my name, will humble themselves and pray and seek my face and turn from their wicked ways, then I will hear from heaven, and I will forgive their sin and will heal their land." – 2 Chronicles 7:14
You can read more about this here: https://usgraceforce.com/want-to-change-history-join-heavens-army-every-thursday-may-13-to-october-7/
See you this Thursday!
May 14 – 22: Pentecost Novena – Join Us!
The novena in honor of the Holy Spirit is the oldest of all novenas since it was first made at the direction of Our Lord Himself when He sent His apostles back to Jerusalem to await the coming of the Holy Spirit on the first Pentecost. It is still the only novena officially prescribed by the Church. Addressed to the Third Person of the Blessed Trinity, it is a powerful plea for the light and strength and love so sorely needed by every Christian.
The Novena begins on the day after the Solemnity of the Ascension, Friday of the 6th Week of Easter, even if the Solemnity of the Ascension is transferred to the 7th Sunday.
You can see more about the Pentecost Novena here: Pentecost Novena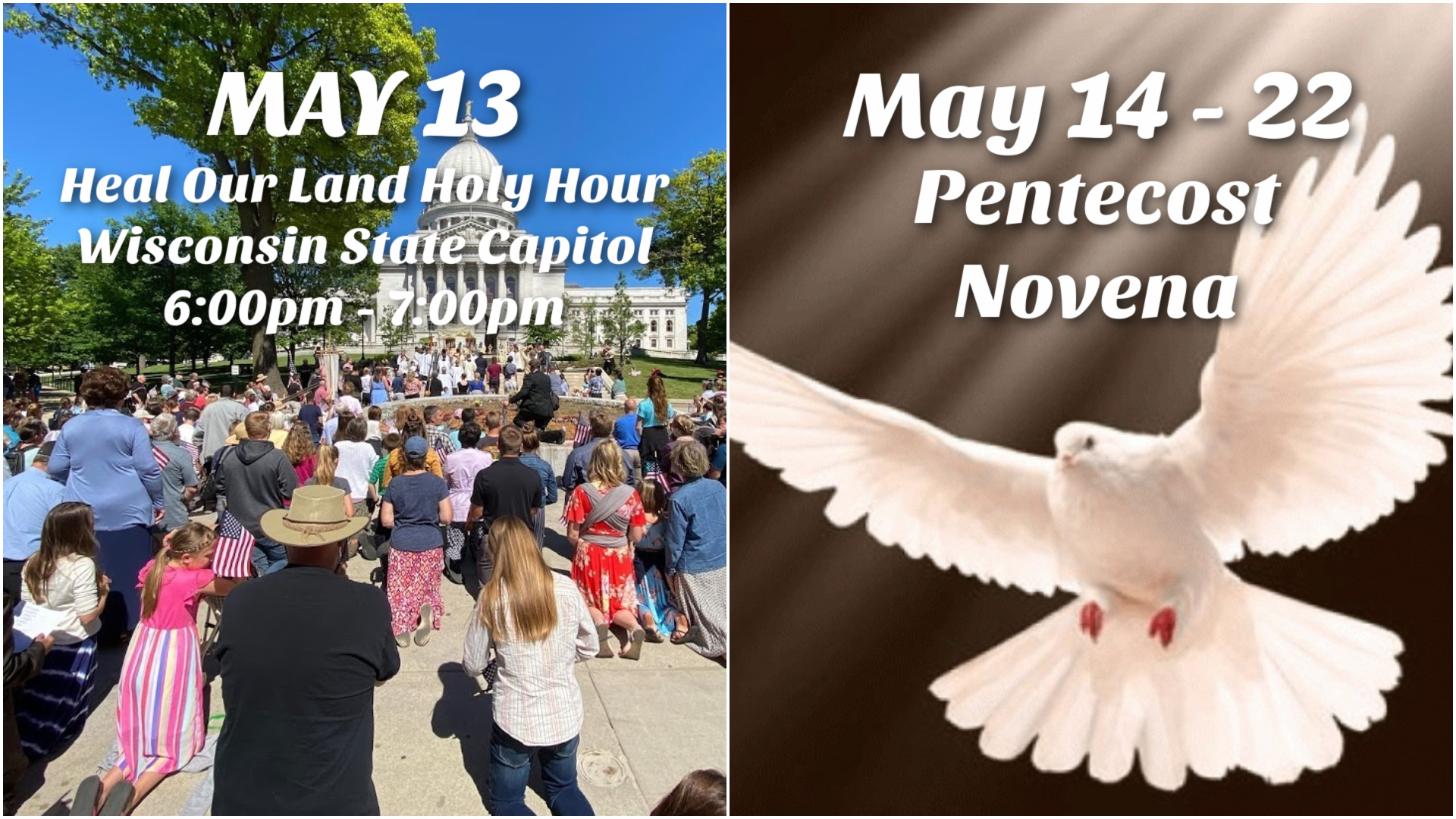 Related Articles
Read more from USGF Prayer Campaigns