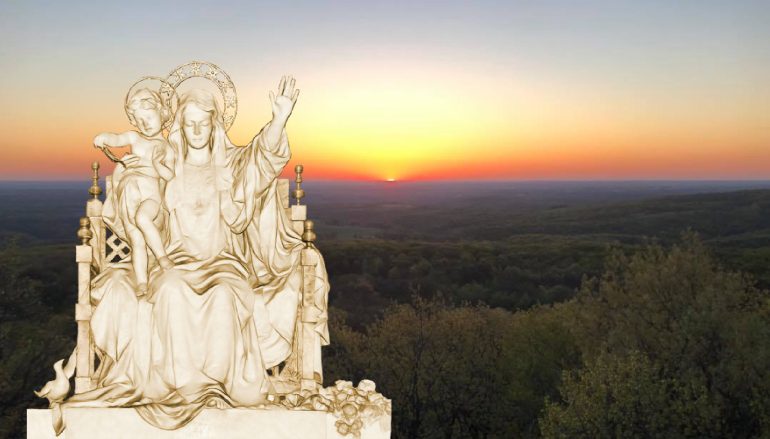 Sharing My Divine Inspiration With You – Get Strong, Pray Hard & Keep Hope Alive!
The photo for this article was taken at sunrise atop the lookout tower at Blue Mounds State Park. The super-imposed image is that of the sculpture of Regina Pacis, located inside the Basilica of St. Mary Major in Rome.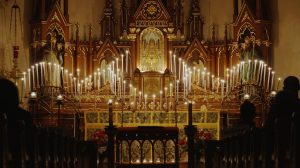 The following is the reflection I gave at our parish's August 5th First Friday "Faith Force" evening. These evenings are amazing!! They include Adoration, Rosary, Confession, Reflection, Benediction, and concludes with a very fun social of food and fellowship on our parish's lawn. That area next to our church has been nicknamed, "Gracie's Cafe."
Sharing My Divine Inspiration With You
Over the past few days, I had one of those times when I feel I was truly being Divinely inspired. Add to this, I am feeling this year we are facing a watershed moment … everything seems to have built up to this moment in time. This is a critical point in history.
I'm going to do my best to explain this inspiration in the most concise way possible …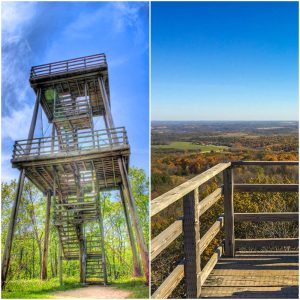 First, I am feeling inspired to go to the place I prayed when a strip club opened across from my church back in 2005. I prayed there every morning from April until October, as the sun was rising in the east. In that spirit of being concise, you are welcome to read about that HERE.
I plan to pray the 54-day rosary "Novena for Our Nation" (August 15 to October 7) from the lookout tower atop Blue Mounds State Park (shown here) every morning as the sun rises. Like the ripples from a pebble in a pond, in the foreground of this lookout tower is Pine Bluff, then Madison, then Wisconsin, then the USA, then the world. Facing East, as the sun rises, is a beautiful and powerful way to pray.
Moreover, just this morning, I prayed the Sacred Heart Novena for our Church, our Nation and for all of you. I am doing this for 9 days (Just before Novena for Our Nation), leading up to the Feast of St. Maximilian Kolbe (August 14), who is the patron saint of the United States Grace Force. Then, as I said, I will continue to pray on this tower at sunrise throughout the Novena for Our Nation.
My plan, if I can figure out the technology, is to livestream, every morning at sunrise, praying the daily rosary from atop this tower during the 54-day Novena for Our Nation (August 15 to October 7).
Why did I start this way? There is a very good reason. Let me explain …
Once I received my Divine inspiration to pray the 54-day rosary Novena for Our Nation from atop Blue Mounds lookout tower, immediately I felt called to offer the Sacred Heart Novena in the lead up to Novena for Our Nation. That led me to look at those dates. Knowing St. Maximilian Kolbe to be the patron of the U.S. Grace Force, I wanted to pray this 9-day novena in the lead up to his feast (the day before Novena for Our Nation begins). That led me to August 5th as the start date.
Why is August 5th significant?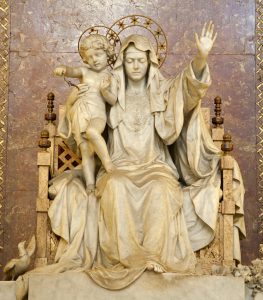 For years now, the Grace Force has been invoking Regina Pacis (Queen of Peace). We were inspired to call upon Our Lady, Queen of Peace as we are all searching and, at times, fighting for that peace that surpasses all understanding, as St. Paul writes:
"The Lord is at hand; do not be anxious about anything, but in everything by prayer and supplication with thanksgiving let your requests be made known to God. And the peace of God, which surpasses all understanding, will guard your hearts and your minds in Christ Jesus" (Ephesians 4:6-7).
We've come to know that we must grow spiritual strong to find that peace. As Ronald Reagan is known to have said: "We maintain the peace through our strength, weakness only invites aggression." As we entered this year, we joined together for what we called "90 Days to Peace," utilizing the "Peace Through Strength Prayer Journal."
Moreover, my favorite sculpture on the planet (Fr. Donald Calloway's too) is a famous sculpture entitled "Regina Pacis" (shown here) found at the Basilica di Santa Maria Maggiore (Basilica of St. Mary Major) in Rome. The sculpture was commissioned in 1918 by Pope Benedict XV at the end of WWI.
So, in what I see as an amazing "signal grace" (God wink, as I like to call it), I discovered that the Sacred Heart Novena I am being called to pray "happens" to start on the feast of the Dedication of St. Mary Major Basilica in Rome (August 5), where the sculpture of Regina Pacis is located. WOW!
Why pray the Sacred Heart Novena?
The United States Grace Force has been advocating the Sacred Heart Novena for years. It is in our prayer books, and I even had it placed in a USGF banner pen (see HERE). The Sacred Heart Novena prayer (written by St. Margaret Mary Alacoque) was the one Padre Pio would use when people asked him to pray for them. Padre Pio has tens of thousands of miracles associated with him, including the healing of a very good friend of Pope John Paul II. This is a very powerful prayer!
A further inspiration for choosing this prayer came this year as the SCOTUS overturned Roe on the very Feast of the Sacred Heart (June 24, 2022). I do not believe we should ignore these signs.
Finally, as I write this, August 5th is the "First Friday" of the month. In our Catholic tradition, First Fridays are set aside for devotion to the Sacred Heart of Jesus.
There is another reason why August 5th is significant …
I hunger for souls. So, I can't begin to describe how devastating it was (and is) for me to have read an August 5, 2019 Pew Research report that found that up to 75% of self-described Catholics DO NOT believe that, at Mass, the bread and wine become the Body and Blood of Jesus Christ, that it is merely "symbolic."
Bishop Robert Barron (who I knew in seminary) reacted very strongly (see his August 6, 2019 six minute video HERE), upon hearing of this Pew Research report. But, very few other spiritual leaders seemed to be shaken by this dire news.
Bishop Barron talks about this 75% who no longer believe in the Real Presence, and 80% among younger Catholics. Bishop Barron says this should be a "wake-up call" for all of us …
"This should be a wake-up call to all of us in the Church—priests, bishops, religious, laypeople, catechists, parents, everyone—that we need to pick up our game when it comes to communicating even the most basic doctrines of the Church." -Bishop Barron
I don't disagree with Bishop Barron's take on "poor catechesis." However, I have always held that we cannot "force feed" catechesis. Souls must, first, have a "hunger" for catechesis. If the vast majority of Catholics have a nonchalant attitude (Acedia) toward the Source and Summit of our faith, where does their inspiration and motivation for learning "the more" come from?
Therefore, I believe the lack of supernatural faith to be the very root of the problem. Not only has this led to a loss of belief in the Real Presence, but this same lack of supernatural faith is fueling a pandemic of "sins of the flesh" across the globe. Has God allowed this present-day chastisement over the past few years as a way to "shake us up" so we do the necessary work to restore the supernatural faith and flatten the curve of the pandemic of sins of the flesh?
As we all know, there is so much to pray for. I will be adding fasting and other forms of mortification during our 54-day rosary Novena for Our Nation. We're getting spiritually strong and we are calling out to God with EVERYTHING WE GOT!!
St. Bernard of Clairvaux said, "Timid prayer does not pierce heaven, because immoderate fear binds the soul so that prayer, far from flying upward, can not even come out. Being lukewarm, it grows weak in its flight and falls because it has no strength. Prayer that is faithful, humble, and fervent will undoubtedly pierce heaven and it will certainly not return fruitless."
From the lookout tower atop Blue Mounds State Park I will be praying with all of you that God will hear and answer our fervent prayers!! Mary, Queen of Peace, pray for us!
Get Strong, Pray Hard & Keep Hope Alive!
We're Going In!
ENLIST IN THE UNITED STATES GRACE FORCE
(Please recruit family and friends to enlist!)
Click on the medallion (just below) to JOIN
Novena for Our Nation!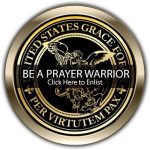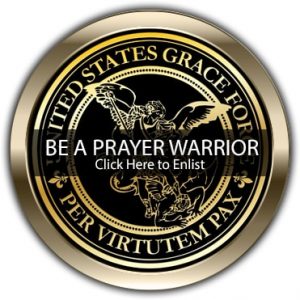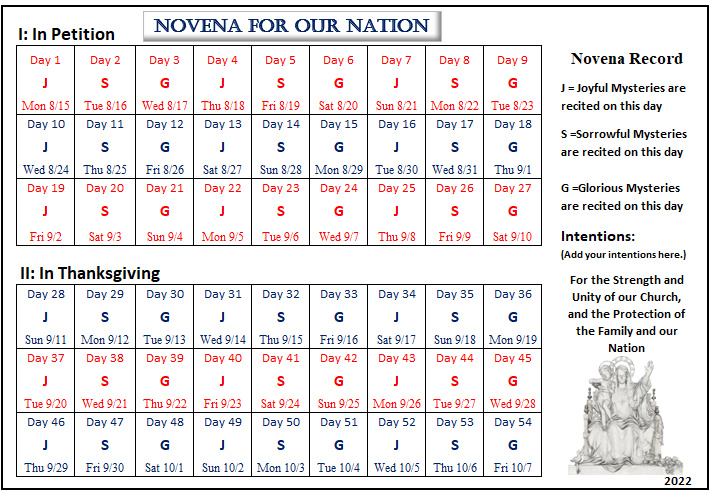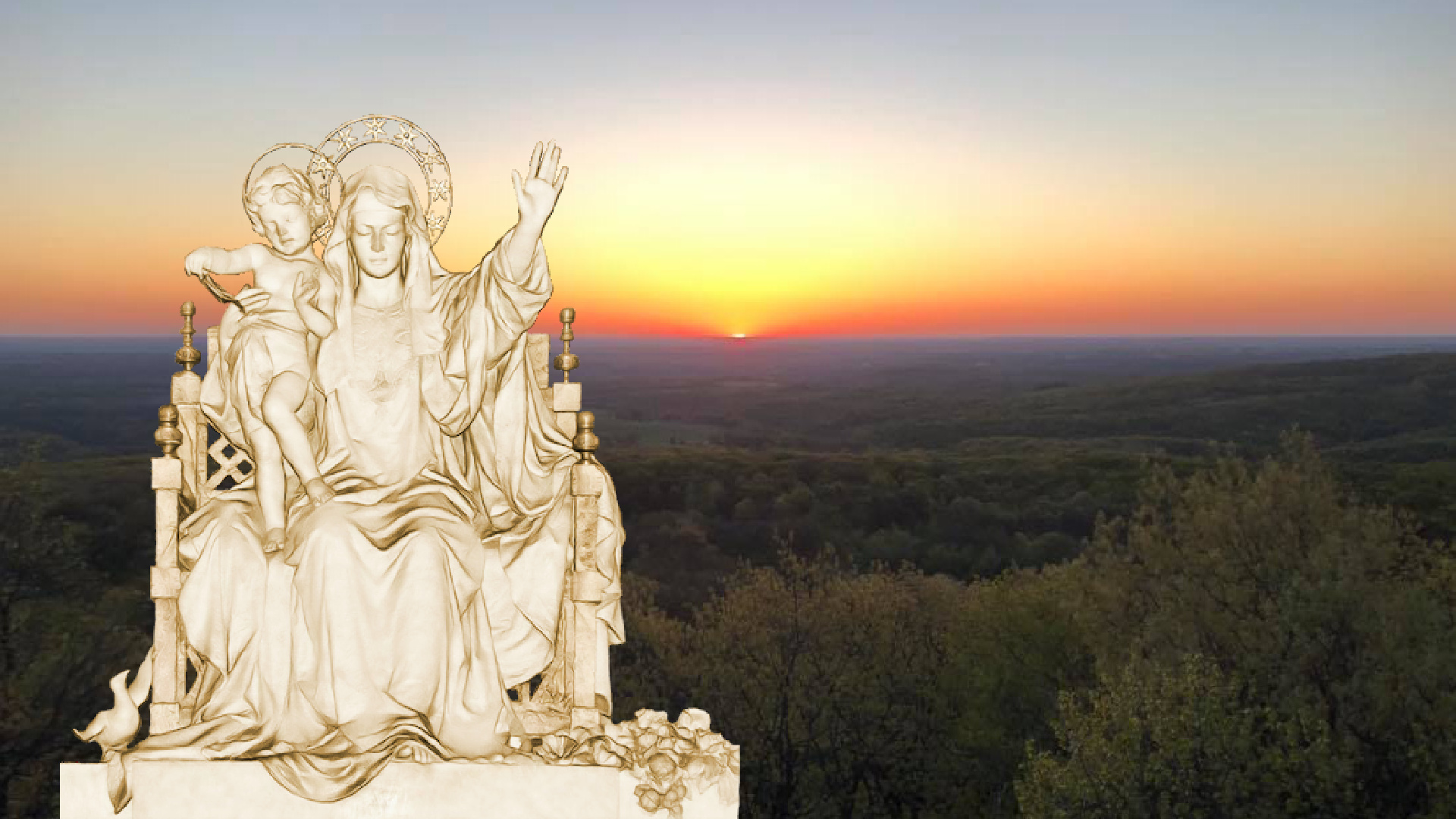 Related Articles
Read more from Latest Posts