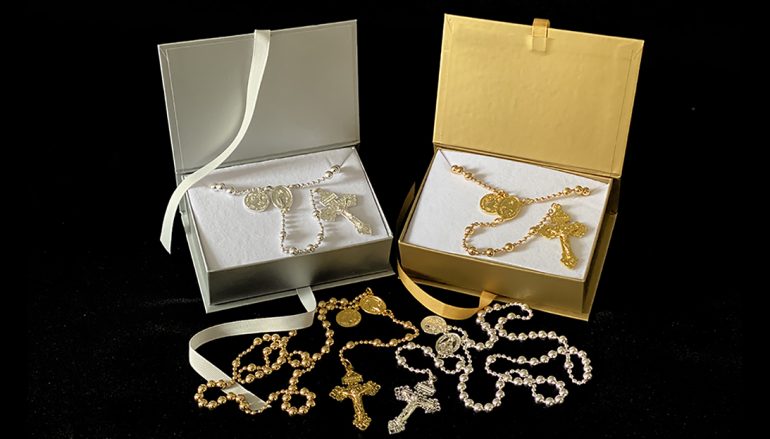 Soldiers Honor Our Lady
This is the "authentic" Combat Rosary originally designed by Father Richard Heilman, who was inspired to design this Combat Rosary based on the 1916 WWI US Government military issue pull chain service rosary. The Pontifical Swiss Guard (who guard the Pope) now, daily, carries Father Heilman's authentic Combat Rosary, as their official rosary.
When Fr. Heilman first discovered the original WWI military issue pull chain rosaries on collector sites, he found it very curious that he would occasionally come across a sterling silver or 24k gold plated version of this 1916 WWI rosary among collectors. It turns out that many veterans credited their survival to these rosaries. So, after the war, in honor of Our Lady's safeguard, they went to a jeweler to have their military issue rosary gold-plated or silver-plated.
In respect to this amazing piece of history, and the same spirit of honor for the rosary and the Blessed Mother, we are very pleased to announce that we are now offering the Combat Rosary plated in 24k Gold and Sterling Silver. These are beautiful!
Order these new beautiful 24k Gold and Sterling Silver Combat Rosaries HERE.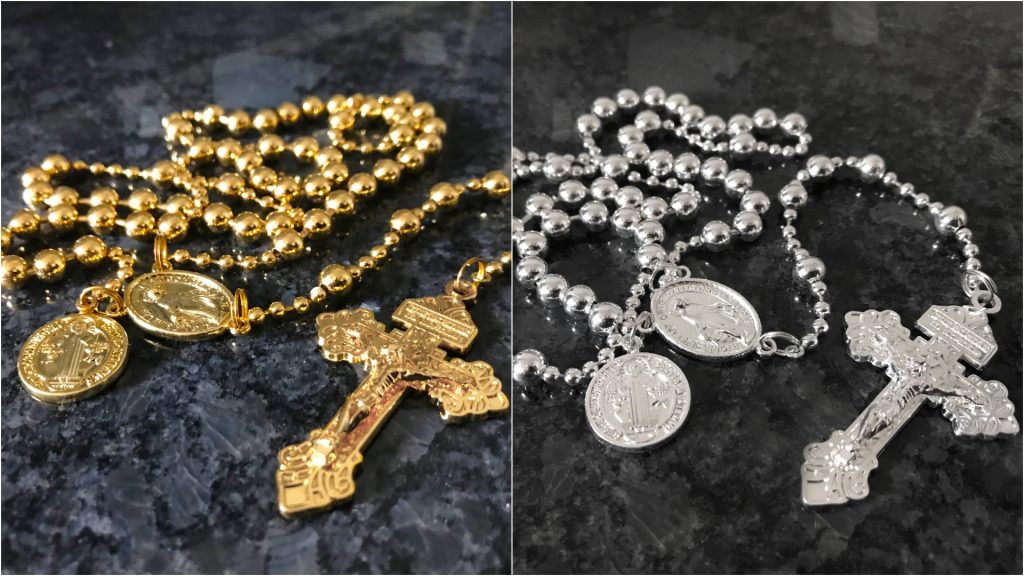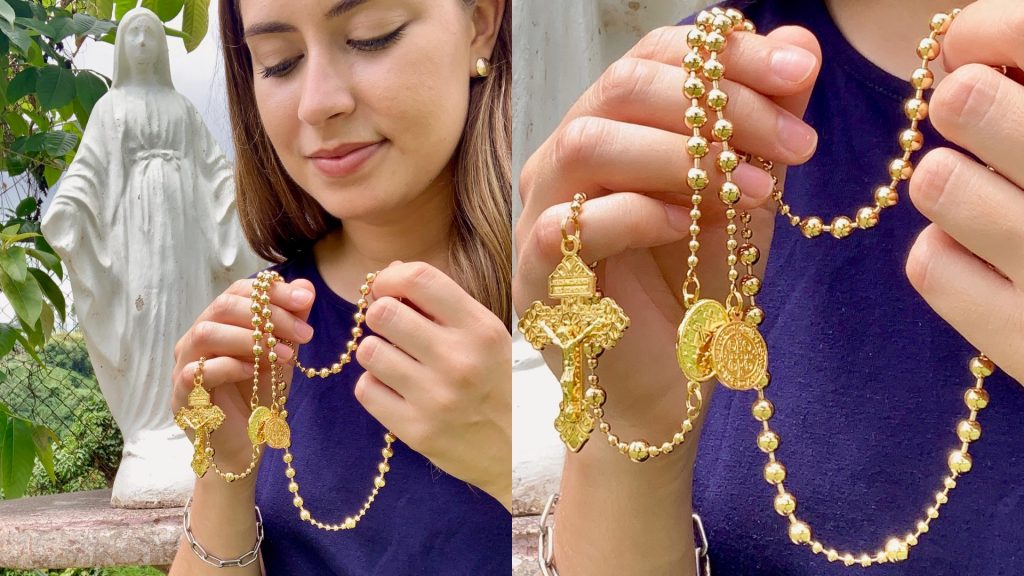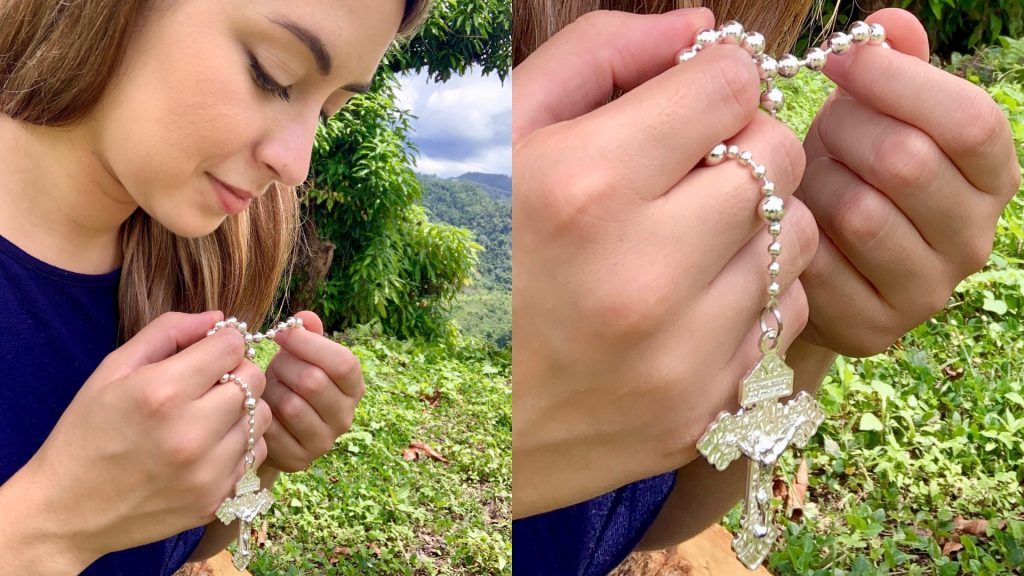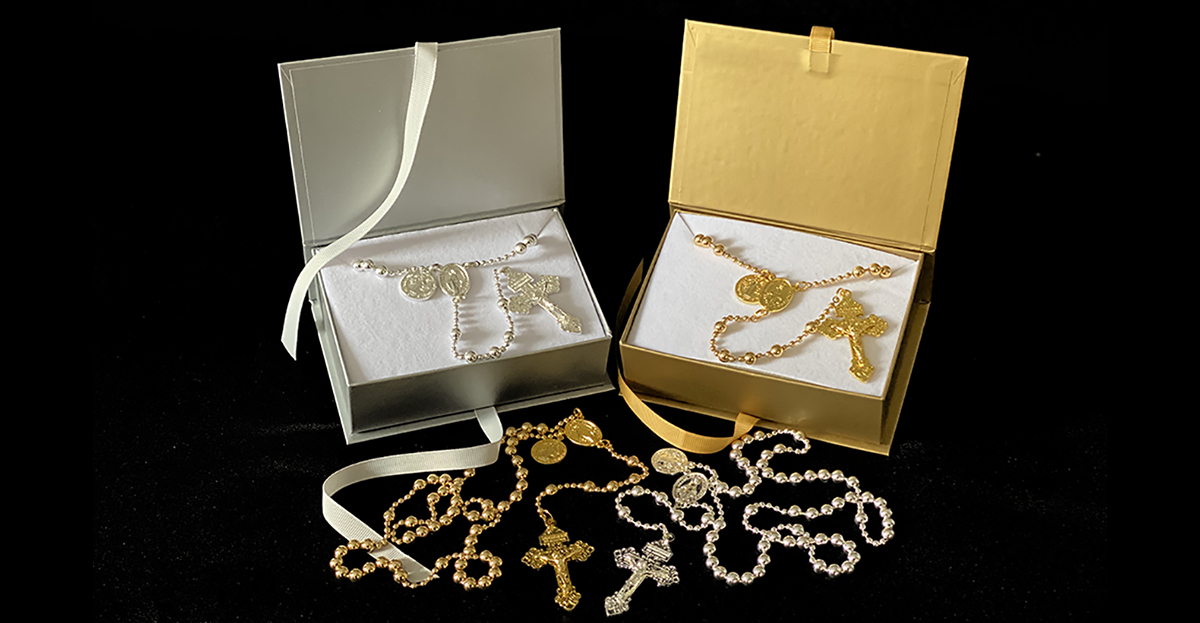 Related Articles
Read more from Devotions