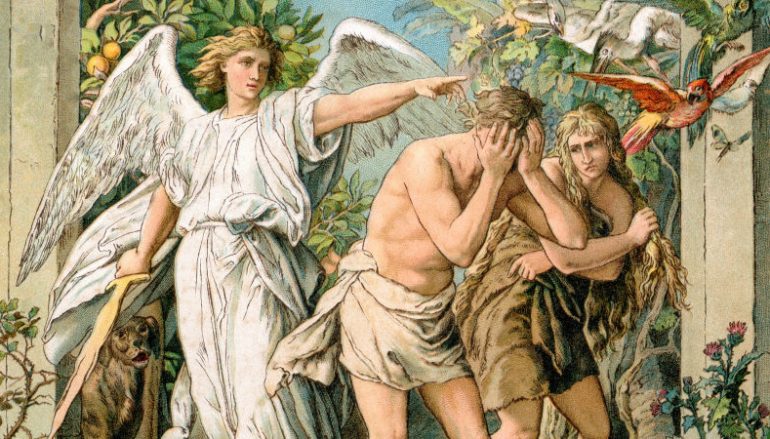 The Wrath of God is the Disorder Experienced When We Separate Ourselves from God
I want to draw attention to two extremely important articles written by my friend, Msgr. Charles Pope, in the past two days. Msgr. focuses upon "Our Times and What is the Wrath of God?" Here are the two articles I urge you to read:
A Prophetic Interpretation of Reality for Our Times?
Msgr. Pope draws from Paul's letter to the Romans 1:18-28, part of which is found in the first reading from Tuesday's (October 15) Mass:
Therefore, God handed them over to impurity
through the lusts of their hearts
for the mutual degradation of their bodies.
They exchanged the truth of God for a lie
and revered and worshiped the creature rather than the creator,
who is blessed forever. Amen.
Without simply repeating here all of the excellent points Msgr. Pope makes, I want to focus upon, what I believe, is the core of his message. That is, the wrath of God is rarely about fireballs from heaven but, rather, the "disturbance in the force" … peace traded for chaos, order traded for disorder. Msgr. Pope, rightly, points out that sin and the utter holiness of God are incompatible. Therefore, the wrath of God is being left to face the consequences of our sins.
Therefore God gave them over in the sinful desires of their hearts to sexual impurity for the degrading of their bodies with one another. They exchanged the truth about God for a lie and worshiped and served created things rather than the Creator—who is forever praised. Amen. Because of this, God gave them over to shameful lusts. Even their women exchanged natural sexual relations for unnatural ones. In the same way the men also abandoned natural relations with women and were inflamed with lust for one another. Men committed shameful acts with other men and received in themselves the due penalty for their error (Rom 1: 24-27).
Many wonder if God is going to rain down fire balls from heaven, in His wrath. But, look all around us. Everyone is in utter shock as to the turmoil, division, chaos and totally unhinged behavior. Tens of millions of unborn babies have been slaughtered; illegitimacy rates have soared; divorce has skyrocketed; pornography is rampant; drug use has exploded; sexually transmitted diseases such as AIDS have killed millions; birth control is a way of life; sex outside of wedlock has become the norm; countless children have been permanently damaged — their innocence lost forever — because of the proliferation of broken homes; and sodomy and homosexuality are celebrated openly. America has become the new Babylon.
The wrath of God is being left to the "disorder" brought about by our acceptance of all things that oppose the will of God. Many cry out, "Why have you left us, oh God, to suffer in such turmoil?" God, Who is Love, has not left us, but is demonstrating the disruptive life that awaits those who choose to leave God. Our culture has left God, and we are suffering.
God's wrath is His passion to set things right. He wants us to live in the peace, love and joy of His presence always. But, discord, fighting and misery are the inevitable outcomes of a life lived in sin; a life lived by our own designs, rather than God's.
This is why I am so passionate about offering the Sacrament of Confession 24/7. Yes, I want to be sure folks die in a state of grace and get to heaven. But, I have witnessed, over and over again, in my 31 years of priesthood, the horrible disorder, chaos, turmoil of so many souls and their families. Almost always, this is due to some form of sin prevalent in one or more members of their families. This is also why I am passionate about working with men who are the St. Joseph's of their families. They are the "protectors" of their families. But, many have chosen the world and their lustful passions over God, and so the disorder, chaos and turmoil are being welcomed into their homes. I am passionate to see folks live in God's beautiful and peaceful order.
LET'S TAKE A STAND!! Let's dedicate ourselves to live, purely, in the presence of God. Instead of disorder, chaos and turmoil, let's welcome peace and joy and love by living in the presence of God and His will in our lives!
GO TO CONFESSION … FREQUENTLY!
DUTIFULLY LIVE BY "ALL" OF THE TEACHINGS OF THE CHURCH!
BE EXTRAVAGANT, AS GOD IS, IN YOUR LOVE AND SERVICE TO NEIGHBOR!
LET'S PRAY FOR ALL THOSE WE KNOW WHOSE LIVES, LIVED IN SIN, ARE DESTINED FOR TURMOIL, UNTIL THEY TURN BACK TO GOD!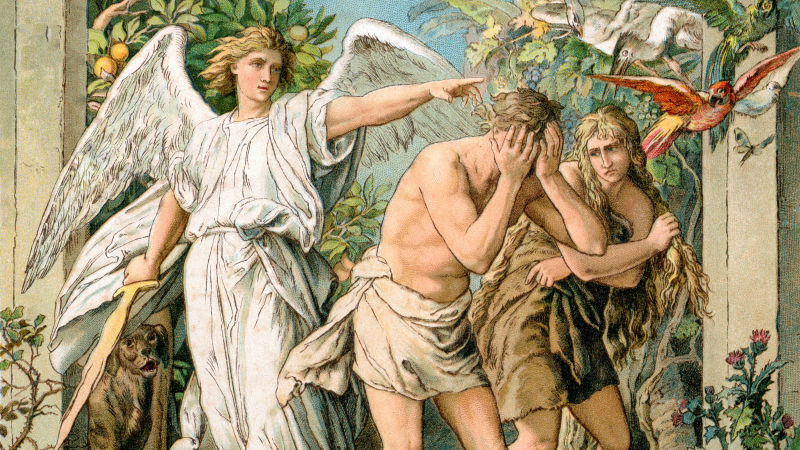 Related Articles
Read more from Latest Posts