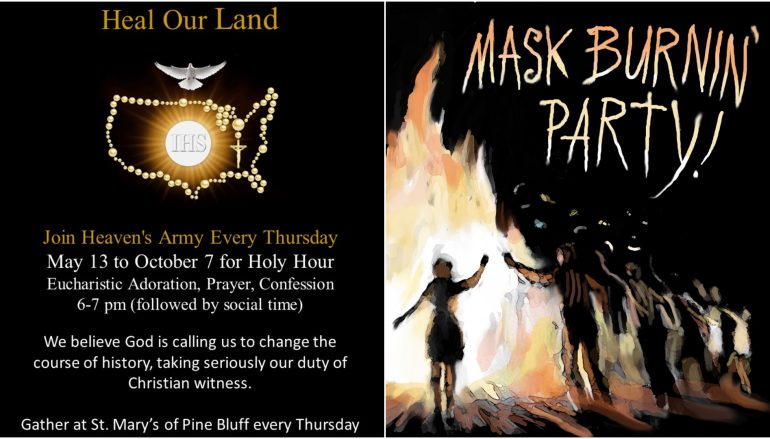 Tonight! Holy Hour to Pray for the USA & Mask Burning Party!
Dear Family,
Please, please, please consider joining us this tonight, June 3, 6pm – 7pm at St. Mary of Pine Bluff for a Holy Hour of Adoration to pray for an outpouring of the Holy Spirit on the USA!
These will be every Thursday at St. Mary's through October 7.
These will be followed by "family fellowship" on the church lawn at what we are calling "Gracie's Café." You are welcomed to bring a dish to pass. Sign-up HERE.
WE'RE HAVING A MASK BURNING PARTY AT GRACIE'S CAFE – SO, BRING YOUR MASKS TO BURN!
Your Shepherd (me) is begging you all to make this a high priority as we joyfully work hard to grow in our supernatural strength and Christian unity.
I believe God will richly bless all of those who join in this historic call for a Holy Spirit revival in our land. Come and get blessed and filled with the Holy Spirit!
You can read more about this here: https://usgraceforce.com/were-begging-for-a-holy-spirit-revival-every-thursday/
If you are unable to physically join us, please join us in prayer at our our live-stream at healourlandholyhour.com
See you Tonight!
Love you!!
Fr. Rick
For your GPS:
St. Mary of Pine Bluff
3673 County Road P
Cross Plains, WI 53528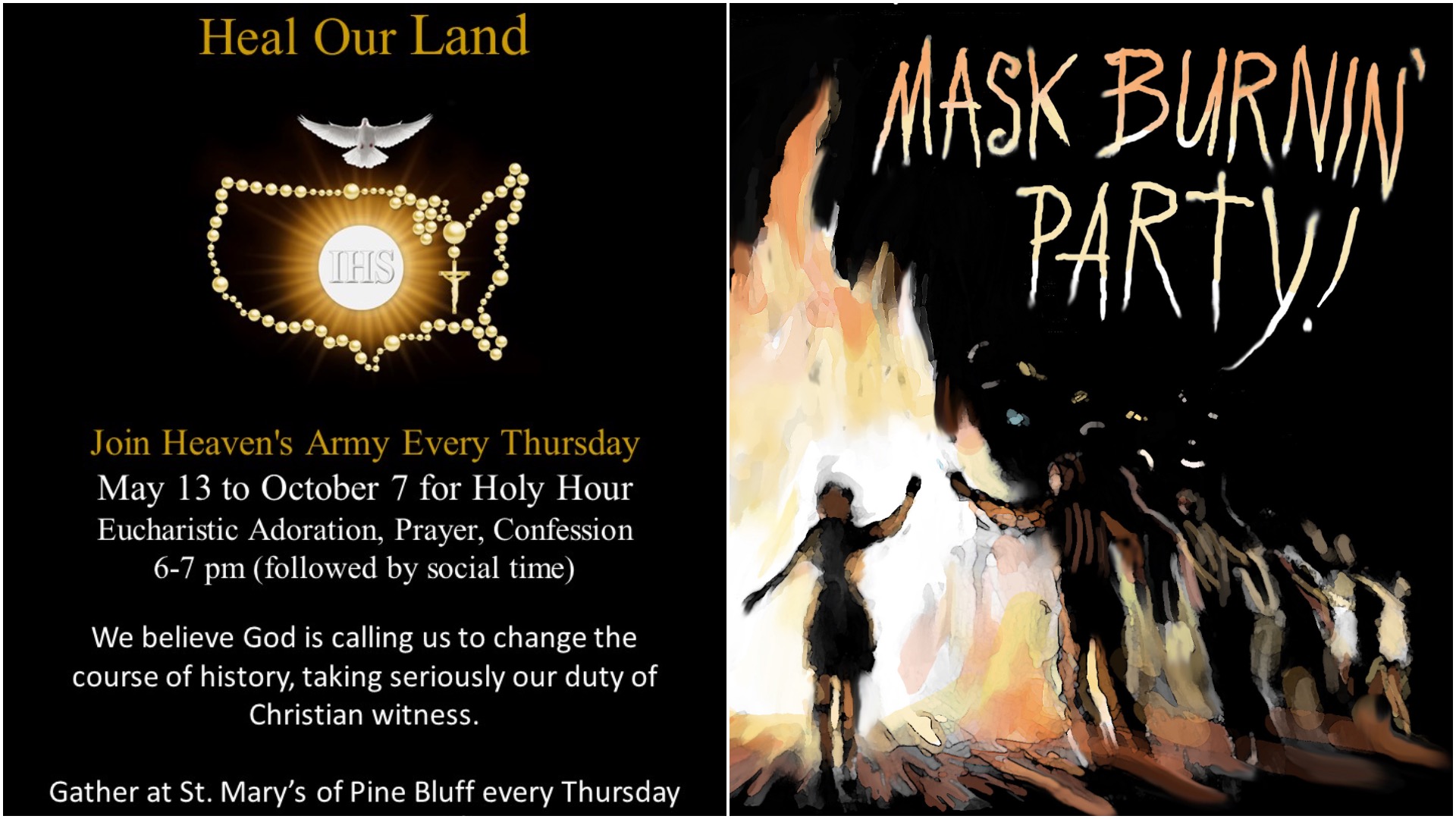 Related Articles
Read more from USGF Training in Holiness