US Grace Force "Secret Weapon" – Padre Pio Power Prayer
US GRACE FORCE BANNER PEN
Padre Pio's "Secret Weapon"
When someone asks you to pray for them, why not pray with "Padre Pio Power"? When I heard that the Sacred Heart Novena prayer (written by St. Margaret Mary Alacoque) was the one Padre Pio would use when people asked him to pray for them, I needed no further encouragement for choosing this prayer in the same way. Padre Pio has tens of thousands of miracles associated with him, including the healing of a very good friend of Pope John Paul II.
Maybe some day we might memorize this prayer but, in the meantime, how great would it be to have this miraculous prayer with us so when someone asks us to pray for them, we have Padre Pio Power in our pocket, ready to fire!
That's why, when I discovered "banner pens," I thought that would be absolutely perfect for carrying a pen with us that has this "Padre Pio Power Prayer," along with the Morning Offering, St. Michael Prayer, and the Act of Contrition.
These are very nice quality metal pens with the very cool US Grace Force logo on each of them.
By God's providence, these USGF banner pens were completed on the Feast of St. Padre Pio. WOW!! More confirmation!!
You can order your secret weapon "US Grace Force Banner Pen" HERE.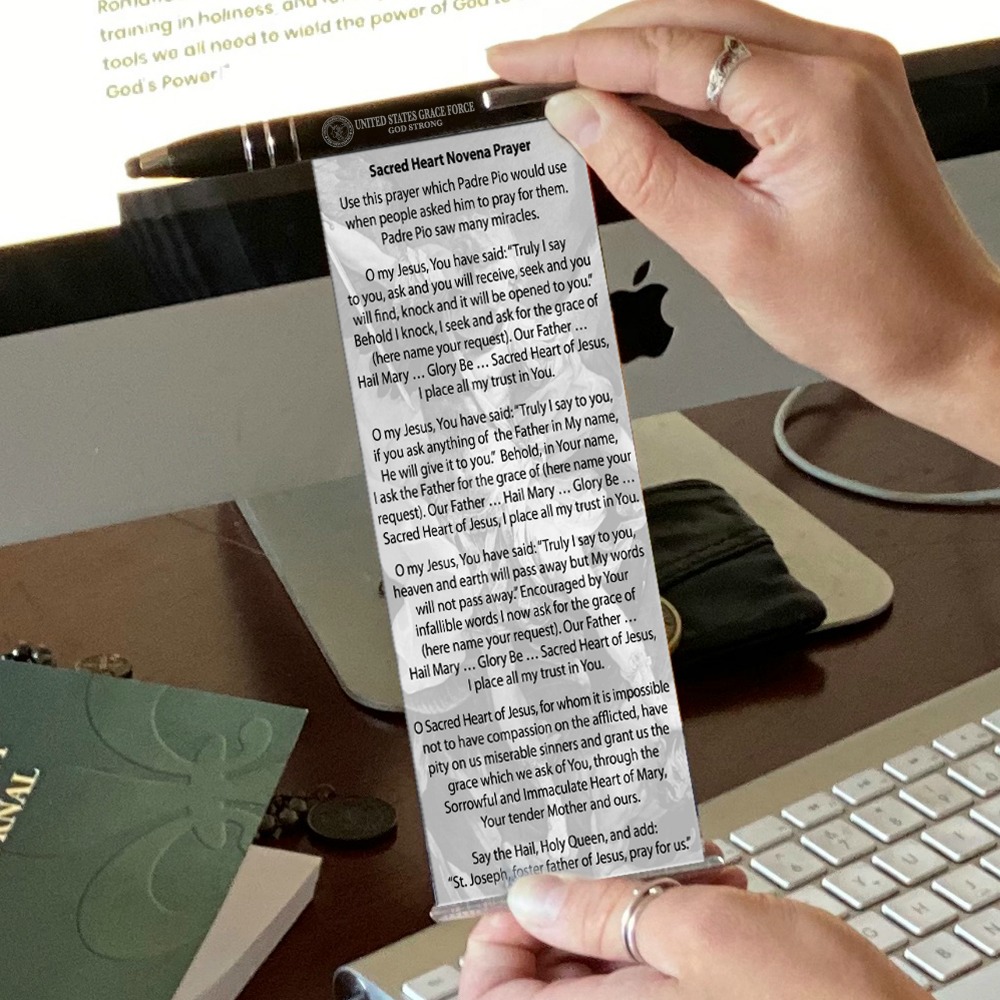 Related Articles
Read more from USGF Prayer Campaigns