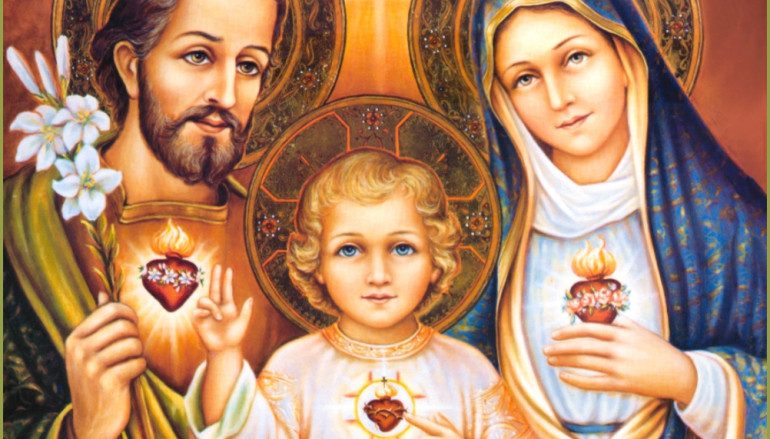 54 Day Three Hearts Novena for Protection & Provision
54 Day Three Hearts Novena for Protection & Provision
March 9 – May 1
While I worry about the spread of sickness that will come from the coronavirus, I am more and more worried about the worldwide panic, and what that means for the future of economic security. We can see what it is doing to the stock market, and we just don't know how much more strain may come on the economy through folks limiting travel, or even folks limiting trips to the local stores, restaurants, etc..
While the recent growth of our economy has lifted many millions out of poverty and given economic security to many millions more, many worry this great economy may see a significant downturn. We need to pray, and pray hard!!
Most of us have prayed many beautiful devotions – and even consecrated ourselves – to the Sacred of Heart of Jesus and the Immaculate Heart of Mary. In so many ways, this year seems to be the year we are to call out to St. Joseph. Now is the time to add the "Third Heart" for supernatural protection and provision.
As head of the home, St. Joseph points to the role of all fathers to be "protectors and providers." Many are feeling unsafe and "unprotected" with the spread of this "new virus." Also, worries grow about future "provision" with economic uncertainty on the rise.
In the midst of this worldwide alarm, let's call upon all "Three Hearts" to come to our aid by adding, this year, the Chaste Heart of St. Joseph.
The "54 Day Three Hearts Novena for Protection & Provision" will begin on March 9 and will conclude on May 1, the Feast of St. Joseph, the Worker.
This will include the 54 Day Rosary Novena (Immaculate Heart), while adding the Sacred Heart Novena Prayer (Sacred Heart), and the Memorare to St. Joseph (Chaste Heart … I've seen miracles with this Memorare). Also, Fr. Calloway's 33 Day Preparation for Consecration to St. Joseph will be encouraged for those who have not done this as of yet, or want to reconsecrate themselves (March 30 – May 1).
On May 1, we will all pray all three Consecration Prayers: Sacred Heart of Jesus, Immaculate Heart of Mary, Chaste Heart of St. Joseph.
So many Special Forces Prayer Warriors have called out to God, in this way, over past few years, and God has responded in so many amazing miraculous ways!
Please strongly consider joining with tens of thousands, beginning March 9, to call out to God, through the Three Hearts, for "Protection and Provision" in these times of uncertainty. We're pulling out all of the stops!!
If you have not yet enlisted in the US Grace Force, for receiving emails with the prayers, enlist HERE.
God Will Provide!
I Believe!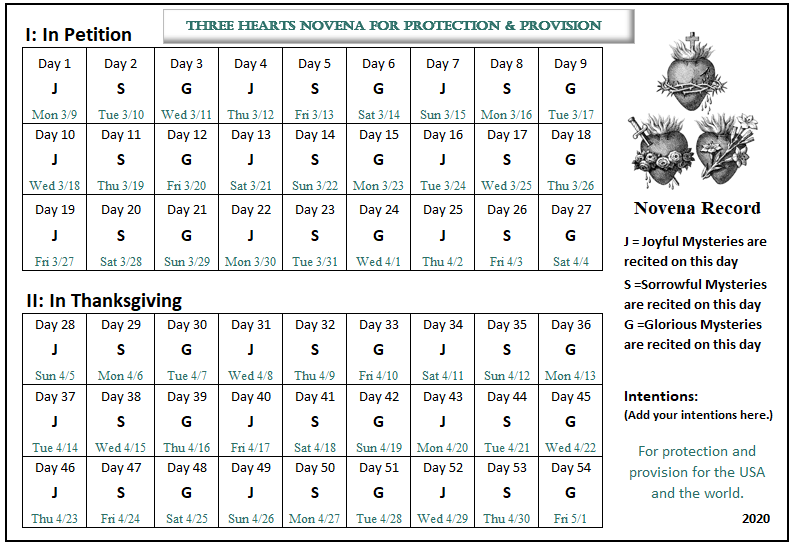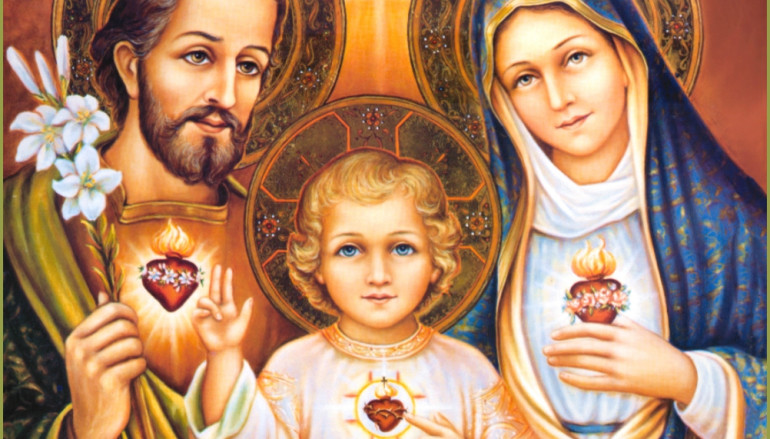 Related Articles
Read more from Announcements