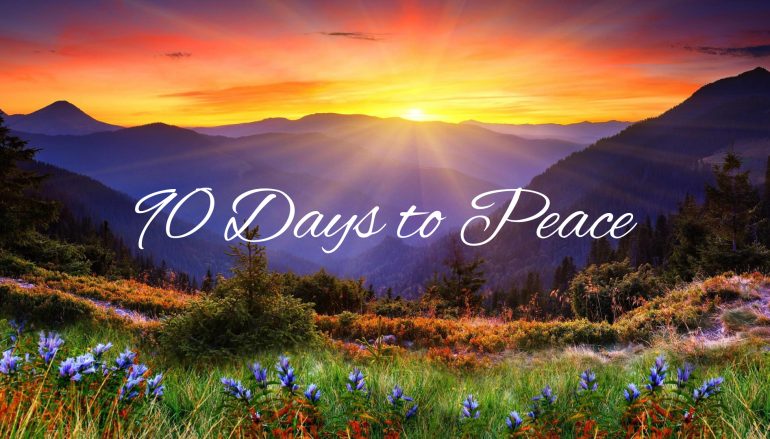 Day 48 – 90 Days to Peace
MOTHER INVIOLATE, PRAY THAT WE RECEIVE THE VIRTUE OF TEMPERANCE!
GOD'S WORD
"Do you not know that, of those who run in a race, all of them, certainly, are runners, but only one achieves the prize? Similarly, you must run, so that you may achieve. And one who competes in a contest abstains from all things. And they do this, of course, so that they may achieve a corruptible crown. But we do this, so that we may achieve what is incorruptible." (1 Cor 9:24-25)
HEROES' WORDS
"Temperance is a disposition that restrains our desires for things which it is base to desire." -St. Augustine
"Our body has this defect that, the more it is provided care and comforts, the more needs and desires it finds." -St. Teresa of Avila
"If you would rise, shun luxury, for luxury lowers and degrades." -St John Chrysostom
MEDITATION
Temperance is the moral virtue that moderates the attraction of pleasures and provides balance in the use of created goods. It ensures the will's mastery over instincts and keeps desires within the limits of what is honorable. The temperate person directs the sensitive appetites toward what is good and maintains a healthy discretion: "Do not follow your inclination and strength, walking according to the desires of your heart." Temperance is often praised in the Old Testament: "Do not follow your base desires, but restrain your appetites." In the New Testament it is called "moderation" or "sobriety." We ought "to live sober, upright, and godly lives in this world." (CCC 1809)
"To live well is nothing other than to love God with all one's heart, with all one's soul and with all one's efforts; from this it comes about that love is kept whole and uncorrupted (through temperance). No misfortune can disturb it (and this is fortitude). It obeys only [God] (and this is justice), and is careful in discerning things, so as not to be surprised by deceit or trickery (and this is prudence)." -St. Augustine
You can enlist in the United States Grace Force HERE (please recruit family and friends!)
Information on the United States Grace Force can be found HERE
We highly recommend ordering the book "Let Freedom Ring" authored by Fr. Bill Peckman, Fr. James Altman and Fr. Rick Heilman. This amazing book was used for our first 40 days of reflections during this 90 Days to Peace journey with tens of thousands of other special forces prayer warriors!
For the remaining 50 days of this 90 Days to Peace journey, we are drawing reflections from the 54 Day Basic Training in Holiness. This leather-bound pocket manual (see below), along with its companion, Combat Prayer Book, are both inspired by the original World War II pocket prayer book, My Military Missal. The daily reflections in this handbook are this basic training. Drawing from the truths found in the Holy Scriptures, the saints, and the Catechism of the Catholic Church, the first 27 days focus upon the qualities of excellence toward which we are all called to strive. The second 27 days contain excerpts from Fr. Heilman's book, Church Militant Field Manual: Special Forces Training for the Life in Christ.
Get Your 54 Day Basic Training in Holiness …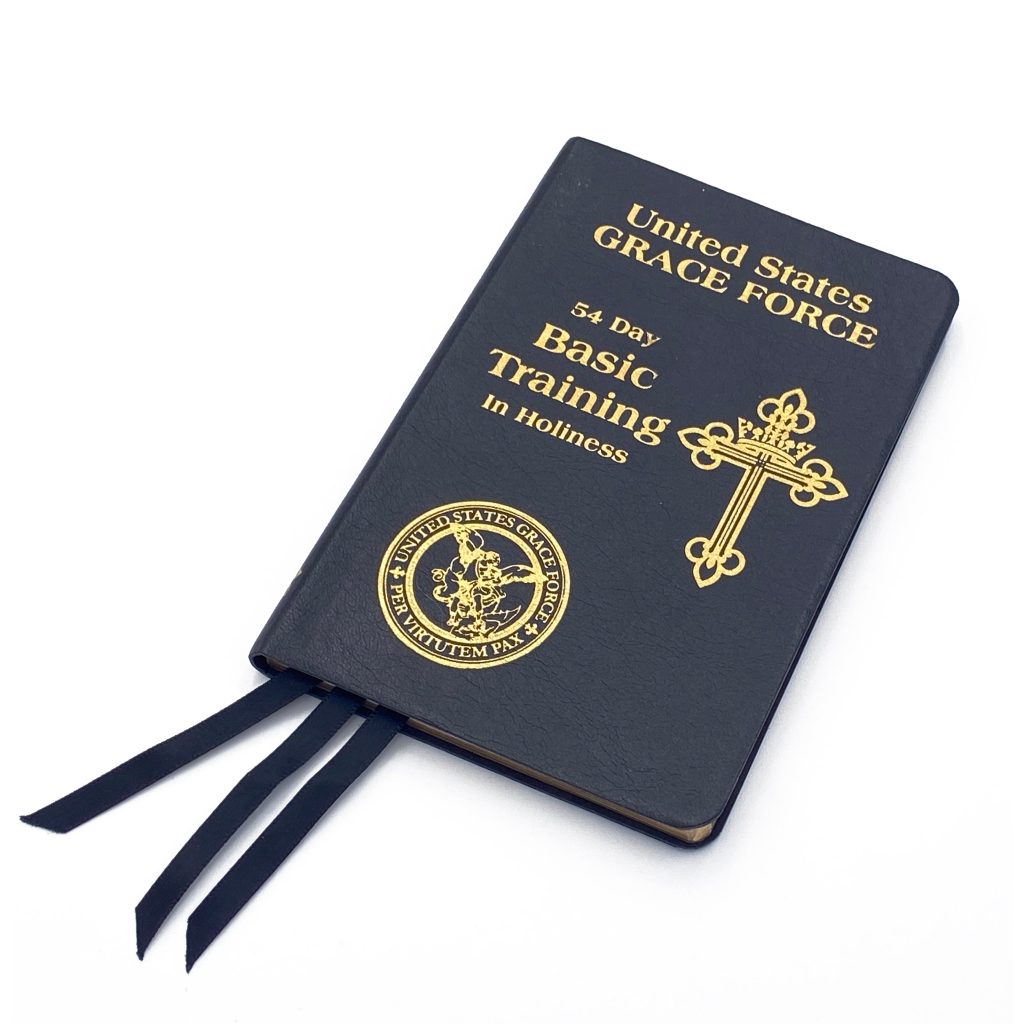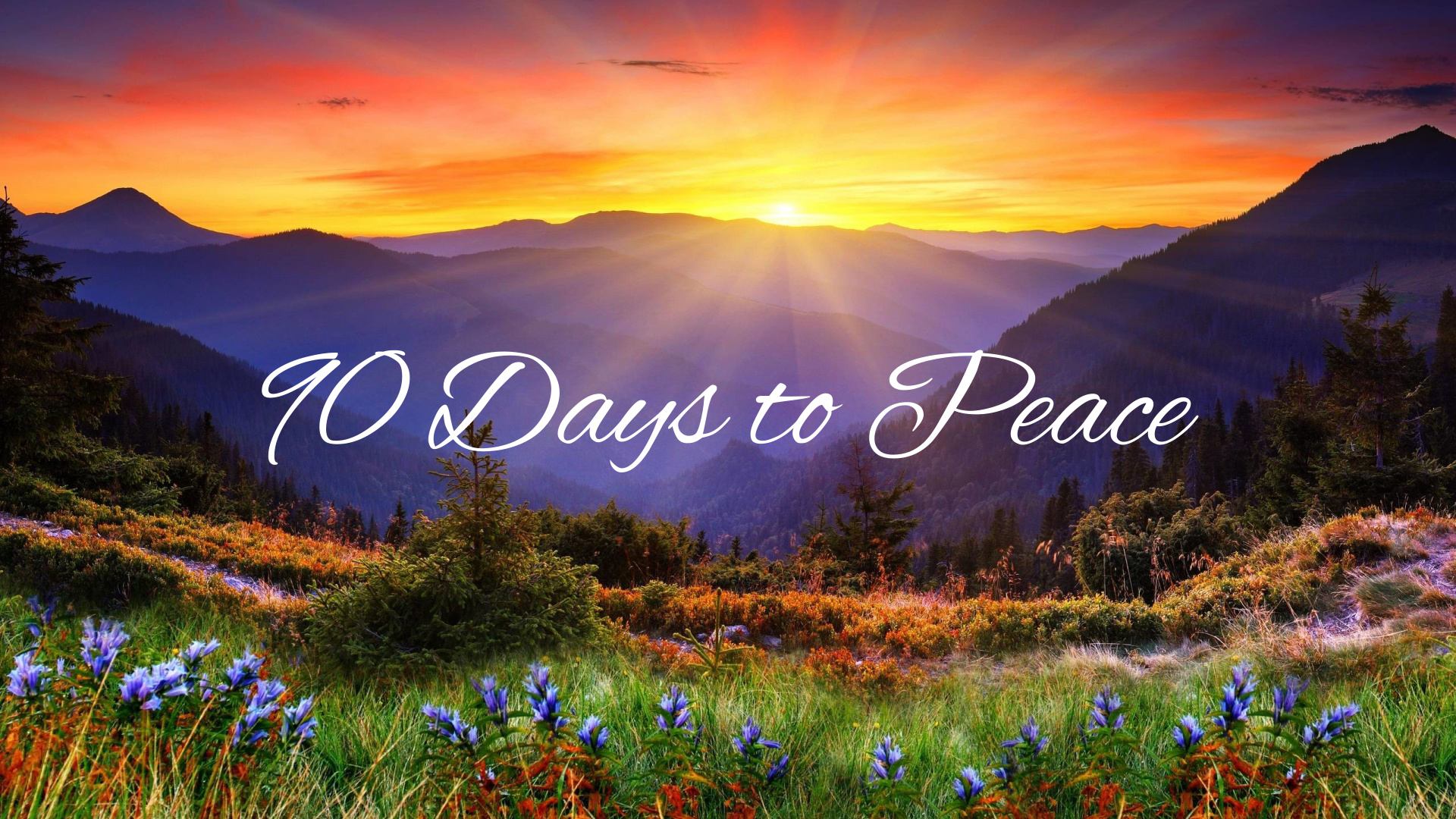 Related Articles
Read more from Announcements