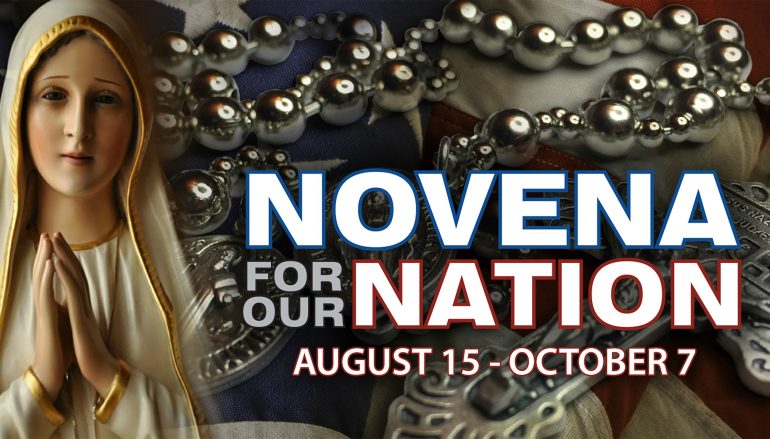 Rise Up!! Join Tens of Thousands Praying for Our Nation for 54 Days!
What if we were to grow a huge military of spiritual warriors? What if this military was comprised of some of the strongest Catholics in the United States … those who actually believe in the supernatural power of God? What if this mighty military force was made up of those who believed in the power of prayer, who believe in the power of the rosary, who believe in the power of sacramentals and devotions? What if this mighty force believed that it is only by the power of God, and our strength in the power of God, that our Church and our world will be victorious over the tactics of the devil?
Well, that is exactly what is happening.
Cardinal Burke has joined in calling us all to get in the fight …
"There is no question that we are living in the most troubled times. Fundamental truths about human life about marriage and the family and about the conscience are being called into question by threatening the lives of individuals and of our society. But we are full of courage because we know that our Lord is with us.  He's called us to be His soldiers on the ground, working with Him for the salvation of the world.

There is a 54 day Novena beginning on the Solemnity of the Assumption of the Blessed Virgin Mary which will be completed on October 7. Your prayer would be even more efficacious if you would also take part in that 54 day Novena."
We have witnessed a multitude of miracles (private and public) since this "50,000 strong" United States Grace Force began praying together in 2016 (see HERE).
As our August 15 spiritual warfare campaign approaches, we need everyone to do everything they can to recruit friends and family to join this United States Grace Force. WE WANT A HUGE "POWERED UP" GRACE FORCE!!
Novena For Our Nation: August 15 to Oct. 7, 2019
The time is now to call upon God, through the powerful intercession of Our Lady of the Rosary, to heal our country and return it to holiness.
This is a nationwide prayer campaign called the "Novena for Our Nation." Everyone from around the nation is encouraged to join ranks as, united, we pray the very powerful 54 Day Rosary Novena from the Feast of the Assumption on August 15 to the Feast of Our Lady of the Rosary on October 7.
We continue to live in peace-less times with laws and court rulings in conflict with God's laws; especially the disregard for the rights of the unborn, elderly and weak in our society and the attacks on marriage and family values. Society and many levels of government continue to demonstrate intolerance towards biblically based religious belief and practice. In conflict with First Amendment constitutional rights, persecution of traditional religious expression has reached historically high levels. We are in a Spiritual Battle.
We are called upon to help turn our country back towards God. We will accomplish that through prayer; prayer that can change hearts, change families, change our communities and change our country. There is no stronger weapon in this Spiritual Battle than the Rosary.
Here's how it works: By joining the United States Grace Force, you are put on an email list that alerts you to upcoming prayer campaigns, you receive training in holiness and spiritual warfare, you are notified of the new US Grace Force podcasts, you receive special offers of free sacramentals and, especially, you will receive the daily prayers and special training reflections during the great spiritual warfare campaign entitled, Novena for Our Nation, that starts on August 15, 2019.
Read more about Novena for Our Nation and sign-up for the United States Grace Force at https://rosarycoasttocoast.com/.
Also, join the United States Grace Force Facebook group: HERE
What is a 54 Day Rosary Novena? See HERE
Find Grace Force gear: HERE
Join the US Grace ForceNOW; build the ranks of prayer warriors from tens of thousands to hundreds of thousands!  Souls are at stake!
ENLIST IN THE GRACE FORCE!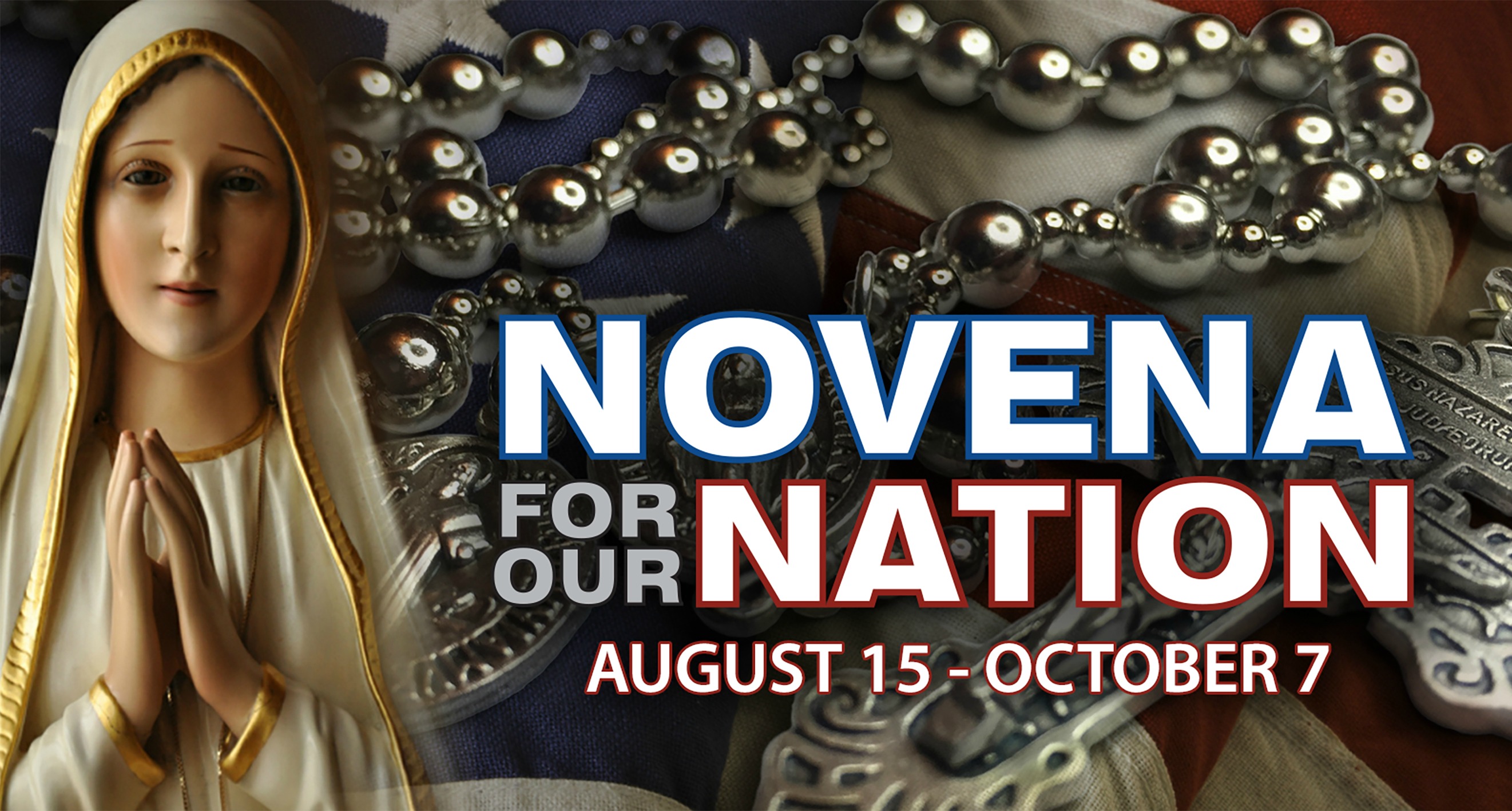 Related Articles
Read more from Announcements