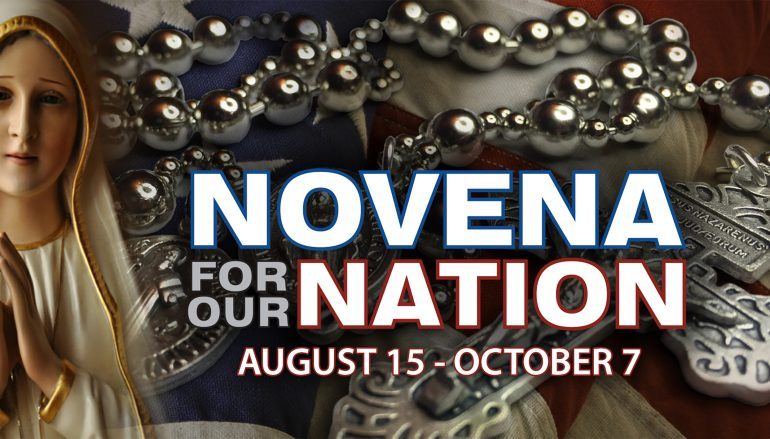 We're Going In! Novena for Our Nation: August 15 – October 7
WE'RE GOING IN!!
"When people say the Rosary together, it is far more formidable to the devil, than one said privately. Because in this public prayer, it is an army that is attacking him. He can often overcome the prayer of an individual, but if this prayer is joined to other Christians, the devil has much more trouble in getting the best of it." -St Louis de Montfort.
We are calling all "believing" Catholics to join in a powerful campaign of spiritual warfare, entitled, "Novena for Our Nation" (August 15 to October 7). The United States Grace Force has grown to nearly 67,000 Special Forces Prayer Warriors, and we want to get larger and stronger!!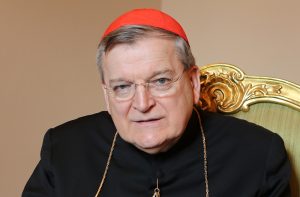 Cardinal Burke has joined in calling us all to get in the fight …
"There is no question that we are living in the most troubled times. Fundamental truths about human life about marriage and the family and about the conscience are being called into question by threatening the lives of individuals and of our society. But we are full of courage because we know that our Lord is with us. He's called us to be His soldiers on the ground, working with Him for the salvation of the world.

There is a 54 day Novena beginning on the Solemnity of the Assumption of the Blessed Virgin Mary which will be completed on October 7. Your prayer would be even more efficacious if you would also take part in that 54 day Novena."
We have witnessed a multitude of miracles (private and public) since this "67,000 strong" United States Grace Force began praying together in 2016 (see HERE).
As our August 15 spiritual warfare campaign approaches, we need everyone to do everything they can to recruit friends and family to join this United States Grace Force. WE WANT A HUGE "POWERED UP" GRACE FORCE!!
Here is the US Grace Force Website: usgraceforce.com
Also, if you have not yet joined the US Grace Force Facebook group, go HERE
I'm Going In!
ENLIST IN THE UNITED STATES GRACE FORCE
(Please recruit family and friends to enlist!)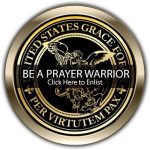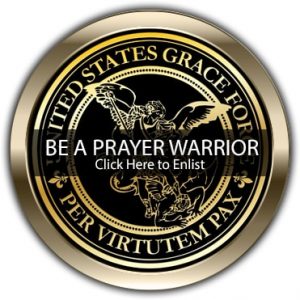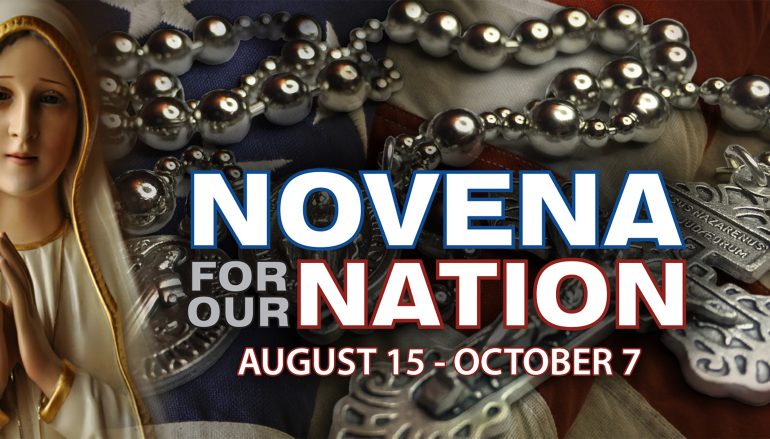 Related Articles
Read more from Announcements