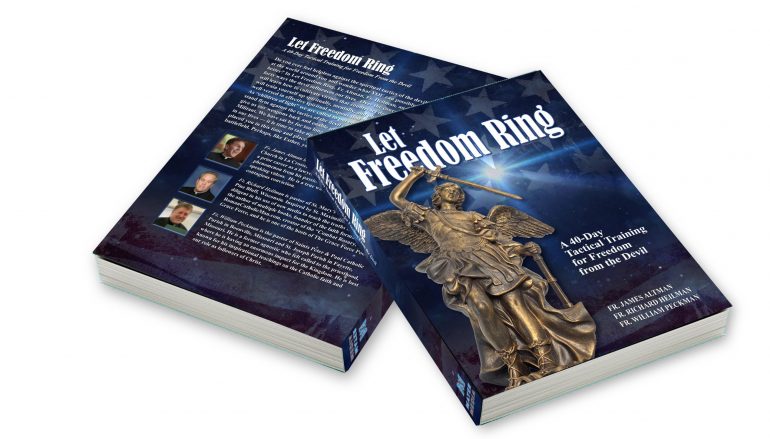 ANNOUNCEMENT: 3 Priests' Book, "Let Freedom Ring," is Transforming Thousands of Souls!
ANNOUNCEMENT:
3 PRIESTS' NEW BOOK, Let Freedom Ring:
A 40-Day Tactical Training for Freedom From the Devil,
is Transforming Thousands of Souls!!!
Written by:
Fr. James Altman
Fr. Richard Heilman
Fr. William Peckman
Since launching this new book – "Let Freedom Ring" – two months ago, tens of thousands of people have been joining together in this 40 day tactical training for freedom from the devil.
Many are now seeing this as a perfect gift for family & friends. See just a few of the many comments coming in …
"I purchased this book to do as a retreat for the 40 days of Lent … It is EXCELLENT, to say the least! I will be purchasing this book for all my siblings and parents (7 books!) because it is SO WORTH IT! We are in a battle with evil and this book gives us the tools we need to be aware of and to combat that evil. I thank God for these 3 Holy Priests who have taken their vows to shepherd God's flock VERY SERIOUSLY, because it IS serious work…May God protect them and reward them…HIGHLY RECOMMEND this book. You won't be sorry."

"This is an outstanding collection of meditations by three faithful priests. In 40 episodes, the reader is confronted with 40 tactics of evil, how to combat each one, and is provided specific prayers of exorcism and reparation. Highly recommended to those who are dismayed about the times and wonder what they can do to help."

"I've been walking daily through this book with these Beloved Priests and they are arming us with prayers that for me, will last beyond the 40 Days. Every day we are given the knowledge and prayers needed to battle what is happening in our world and in our churches. This book is empowering. God Bless You Father Peckman, Father Heilman and Father Altman. After finishing my 40 days, I will begin again…..I pray this is one of many books from you."

"I am loving these daily reflections. Thank God for these very Catholic priests who love their flocks and guide us with wisdom, faith and grace. And a touch of humor, so it 'sticks.'"

"So happy that I have ordered this book. I wish everyone could read these reflections."

"I do not want this book to end!!"
As "children of light" we are called to put on the armor of God so that we may stand firm against the tactics of the devil (Ephesians 6:11). The reflections and tools in this book give insight into those "tactics of the devil" and gives us our weapons back, enabling us to fight the darkness.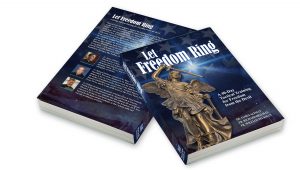 So many are concerned as evil seems to be surging all around us! We need to fight!!
Are YOU in?
GET THIS BOOK FOR FAMILY & FRIENDS!!
Order your "Let Freedom Ring" book at RomanCatholicGear.com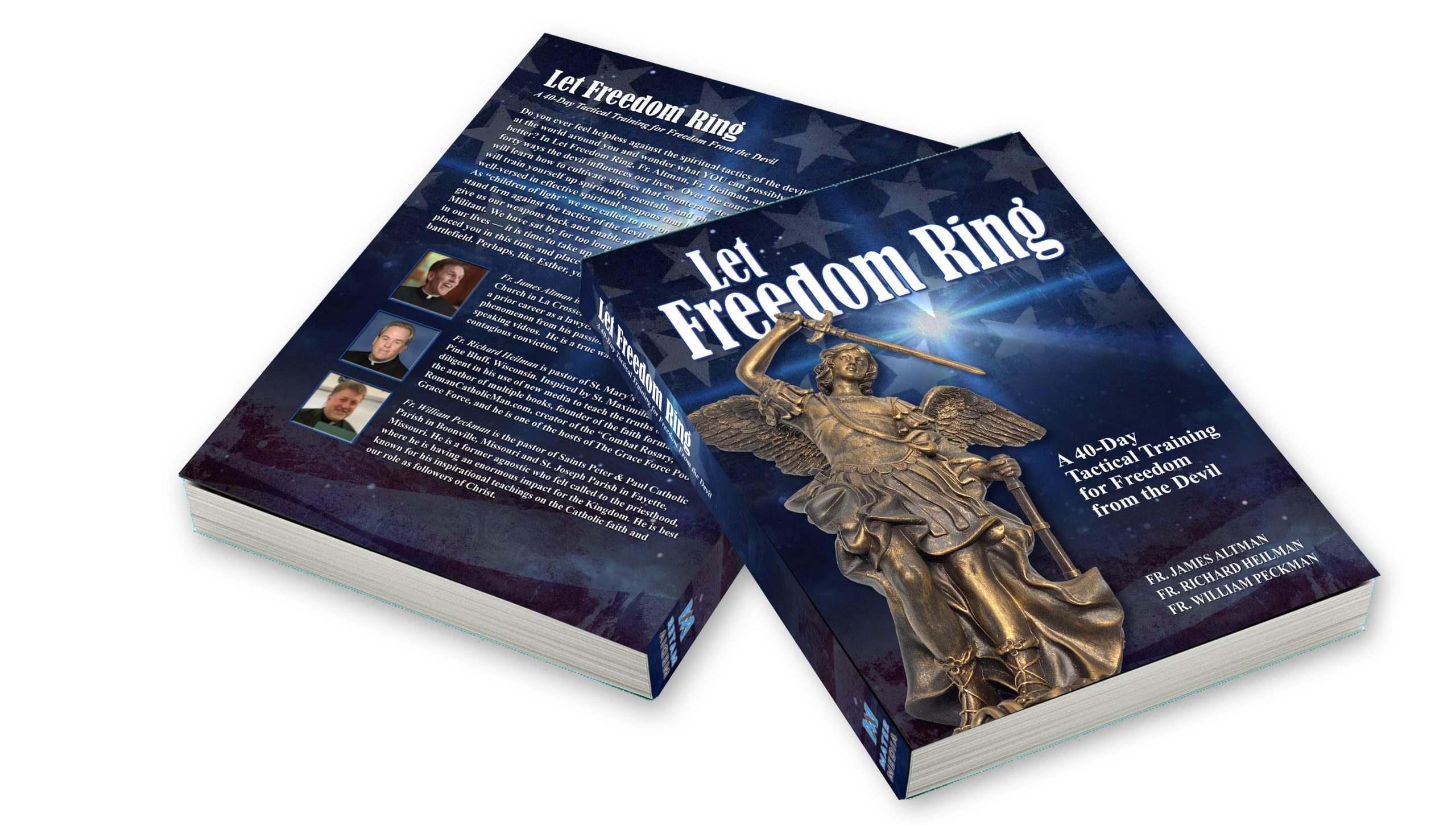 Related Articles
Read more from Latest Posts