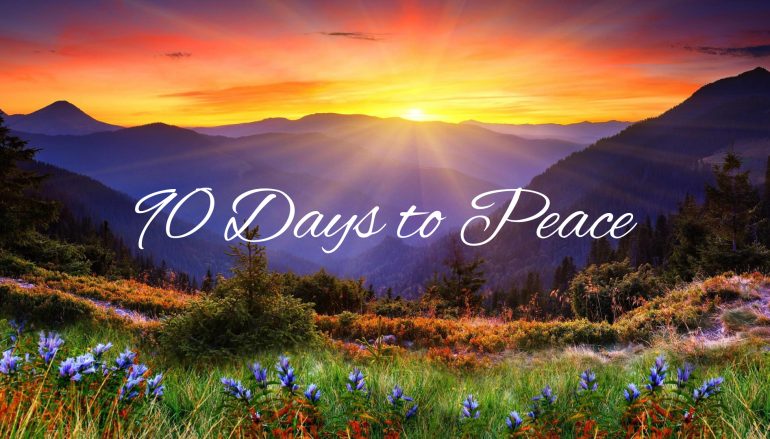 Day 50 – 90 Days to Peace
MOTHER MOST AMIABLE, PRAY THAT WE RECEIVE THE GIFT OF UNDERSTANDING!
GOD'S WORD
"The unfolding of your words gives light; it imparts understanding to the simple." (Psalm 119:130)
"Having the eyes of your hearts enlightened, that you may know what is the hope to which he has called you, what are the riches of his glorious inheritance in the saints …" (Ephesians 1:18)
HEROES' WORDS
"Understanding is the reward of faith. Therefore seek not to understand that thou mayest believe, but believe that thou mayest understand." -St. Augustine
"Understanding is the sure and clear knowledge of some invisible thing." -St. Bernard
"Thus understanding and love, that is, the knowledge of and delight in the truth, are, as it were, the two arms of the soul, with which it embraces and comprehends with all the saints the length and breath, the height and depth, that is the eternity, the love, the goodness, and the wisdom of God." -St. Bernard
MEDITATION
The Gift of Understanding: The infused gift of the Holy Spirit given to the mind for grasping revealed truths easily and profoundly. It differs from faith because it gives insight into the meaning of what a person believes, whereas faith, as such, merely assents to what God has revealed. This gift produces three principal effects in those who possess it. They are enabled to penetrate to the very core of revealed truths, without ever fully understanding their meaning; they are confirmed in their belief by acquiring great certitude in the revealed word of God; and they are brought to the knowledge of a greater number of truths by drawing numerous conclusions from revealed principles. (Fr. John Hardon, Modern Catholic Dictionary)
You can enlist in the United States Grace Force HERE (please recruit family and friends!)
Information on the United States Grace Force can be found HERE
We highly recommend ordering the book "Let Freedom Ring" authored by Fr. Bill Peckman, Fr. James Altman and Fr. Rick Heilman. This amazing book was used for our first 40 days of reflections during this 90 Days to Peace journey with tens of thousands of other special forces prayer warriors!
For the remaining 50 days of this 90 Days to Peace journey, we are drawing reflections from the 54 Day Basic Training in Holiness. This leather-bound pocket manual (see below), along with its companion, Combat Prayer Book, are both inspired by the original World War II pocket prayer book, My Military Missal. The daily reflections in this handbook are this basic training. Drawing from the truths found in the Holy Scriptures, the saints, and the Catechism of the Catholic Church, the first 27 days focus upon the qualities of excellence toward which we are all called to strive. The second 27 days contain excerpts from Fr. Heilman's book, Church Militant Field Manual: Special Forces Training for the Life in Christ.
Get Your 54 Day Basic Training in Holiness …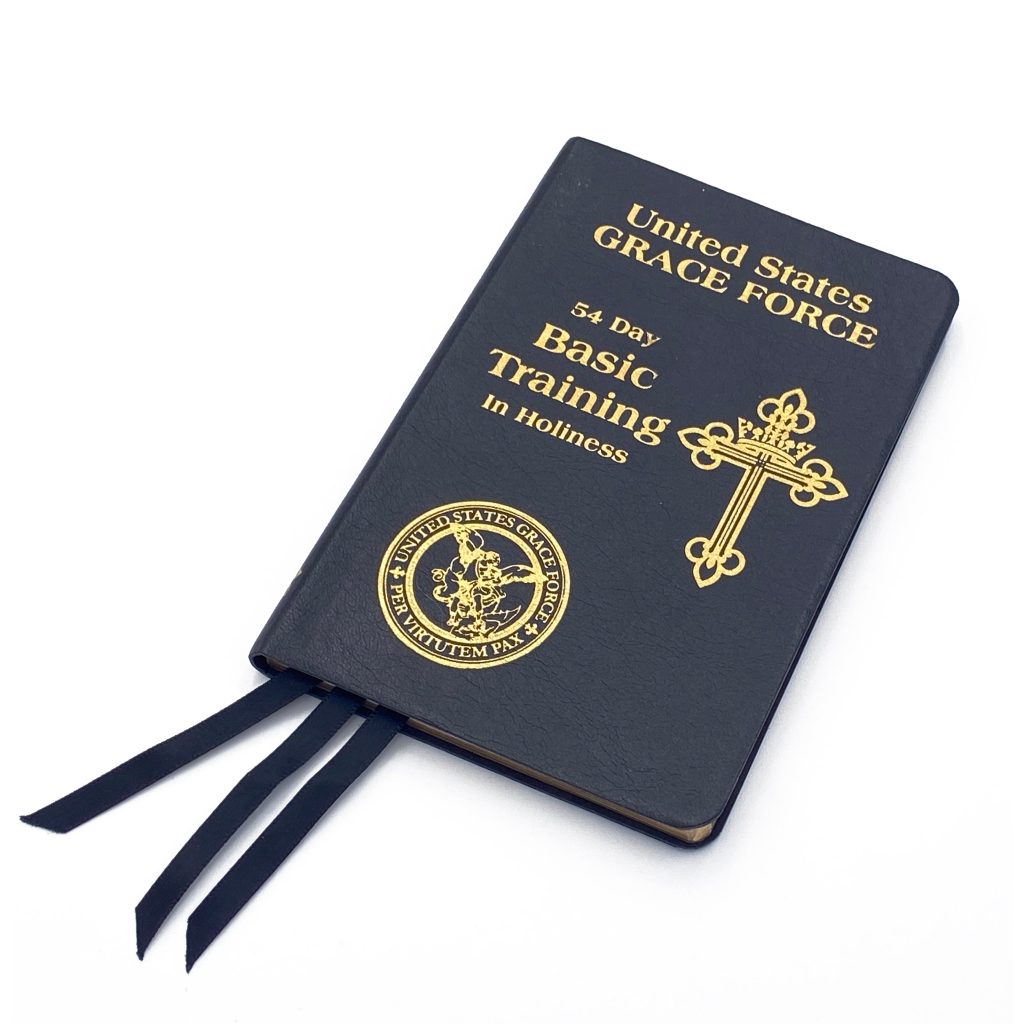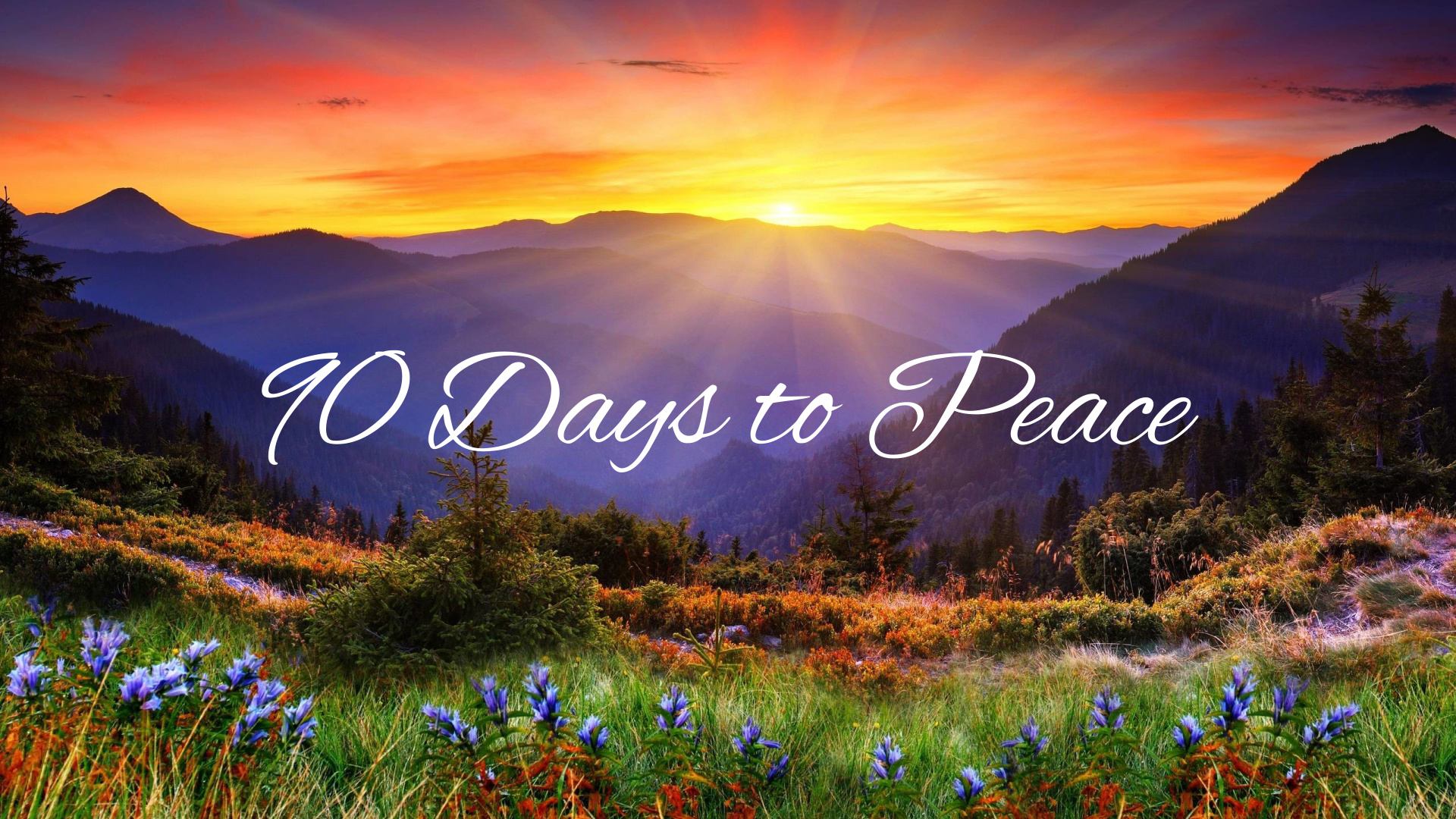 Related Articles
Read more from USGF Training in Holiness